Educational Workshops
In-person educational workshops are currently on pause.

Since 2008, DPAC's community outreach program Heart of the Arts has been making connections between the shows we present on our stage and local non-profit arts and education groups.
One of the commitments that we are most proud of at DPAC is being a bridge between professional Broadway shows and area students. This educational outreach initiative offers master classes and workshops to Durham area schools and their theater and choral departments and includes opportunities for young actors and 'techies' to see inside a touring Broadway production. Cast members visit local classrooms and offer instruction and feedback to aspiring stars, and crew and tour management professionals make themselves available for questions and career guidance.
Students and their teachers have told us that DPAC's educational outreach events are among the highlights of their students' school year. The ability to interact with young professionals in the theater could not come at a more relevant time for high school students interested in pursuing a career in the field; actors who are not much older than they are can offer realistic and broad-ranging information and experiences that the students could never get elsewhere.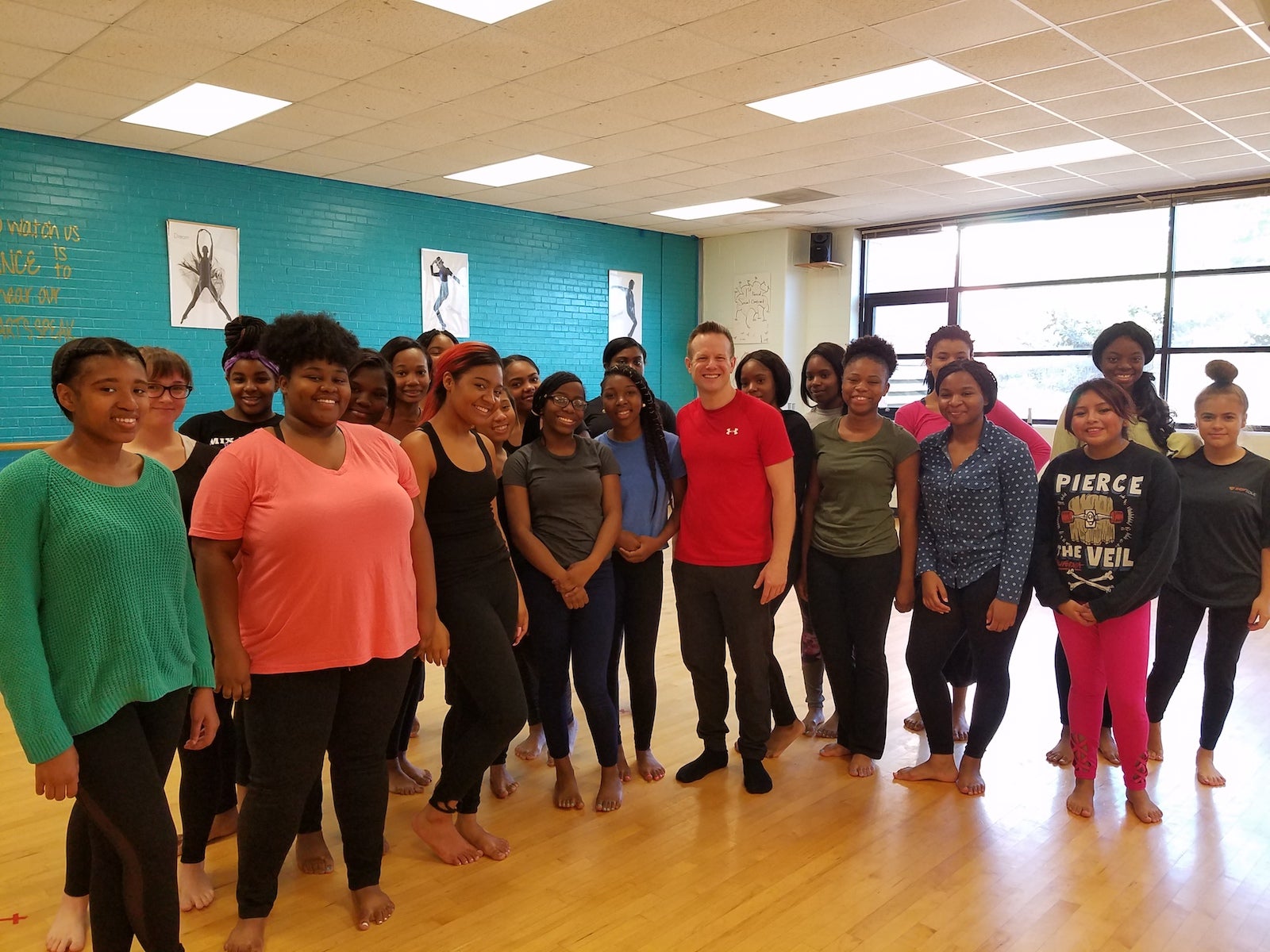 Michael McGurk (Disney's The Little Mermaid - Ensemble) leading a dance master class for students at Northern High School.