Congratulations 2019 Triangle Rising Stars
Haven Bowers and Ben Eble
Tune into the livestream on Monday, June 24 to watch them perform on Broadway and participate in the National High School Musical Theater Awards (The Jimmy Awards). For more info, visit https://www.jimmyawards.com/live/
Follow Haven and Ben at The Jimmy Awards on Instagram: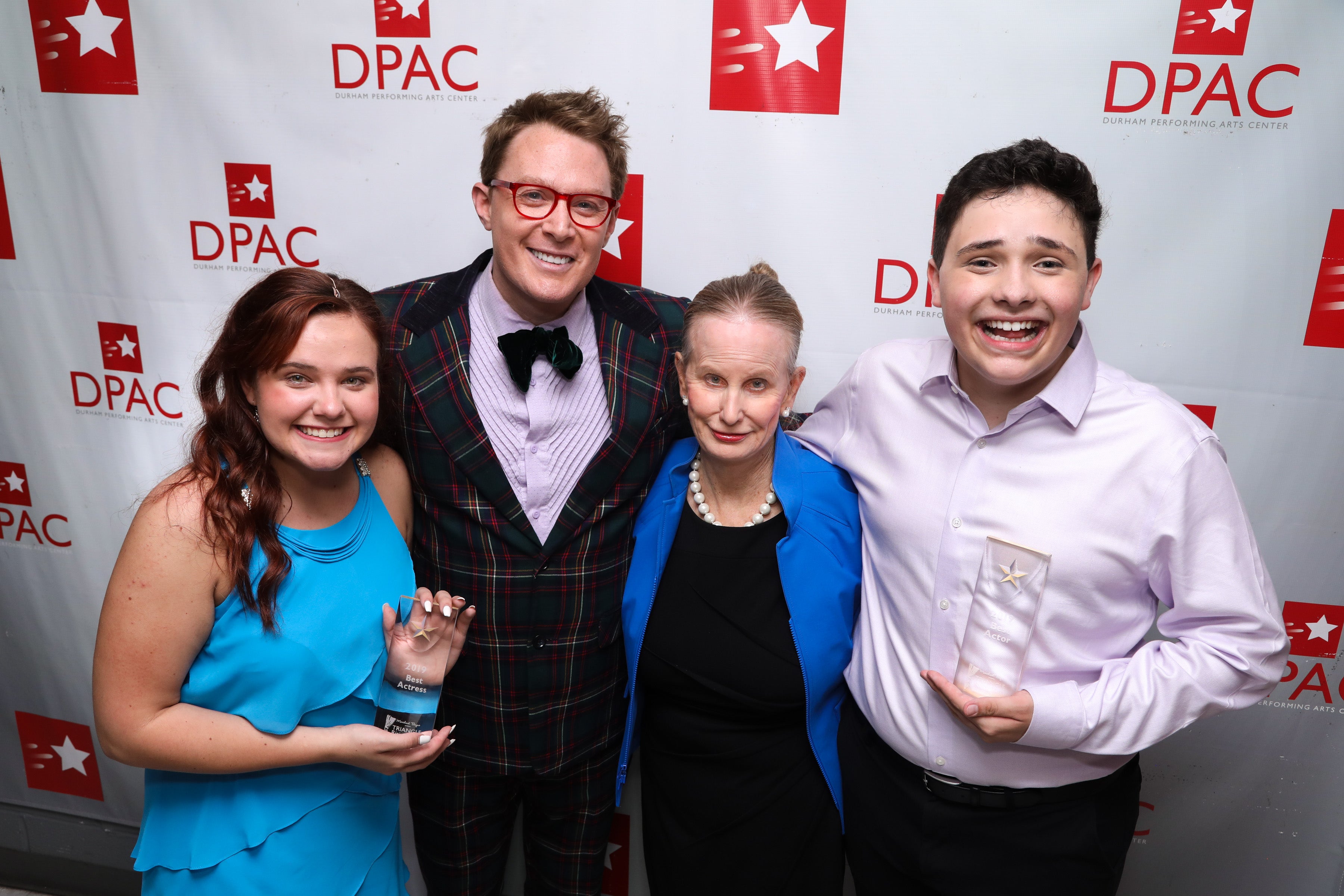 DPAC, Marchael Bayne, Theatre in the Park, the Durham Arts Council, and ABC 11 presented the ninth annual Triangle Rising Stars Showcase and Awards on Thursday evening, May 16. The Triangle Rising Stars Showcase and Awards brings together area high school musical theater students to perform together and compete for educational scholarships. This year the event was hosted by Clay Aiken and live adjudicated by Broadway veterans and experts including: Ray Walker, Katie Lynch and Dirk Lumbard. Last year's winners, Mya Ison and Sterling Jones presented the awards for Best Actress and Best Actor and awards were also given for Best Ensemble and Best Musical.
The two nominees selected as Triangle Rising Stars' Best Actor and Actress have gone on to compete on a national level among 44 other nominees from across the country. The National High School Musical Theater Awards (Jimmy Awards) will culminate in a live show and awards ceremony at The Minskoff Theater on Broadway where Disney's The Lion King performs year round.
Video Recap
Best Actress: Haven Bowers (Katherine Pumber, Newsies, Heritage High School)
Best Actor: Ben Eble (Seymour, Little Shop of Horrors, Chapel Hill High School)
Best Ensemble: Heritage High School - Newsies
Best Musical: Athens Drive High School – All Shook Up
Triangle Shining Star (spirit award): Vishal Kasula
Best Dancer: Jaydon Smith
A Special Thanks To Our Sponsors