2021/2022 TRIANGLE RISING STARS
Now Accepting School and Student Applications
More information can be found in the 2021/2022 Triangle Rising Stars Handbook.
DPAC is excited to continue the celebration of high school musical theater with our Regional Awards Program, Triangle Rising Stars (TRS). The program focuses attention on the meaningful work being done both on and off stage by dedicated teachers and students.
The 2022 Triangle Rising Stars Live Showcase and Awards Ceremony will be held at DPAC on Wednesday, May 11, 2022. This evening event will celebrate high school musical theater achievements made throughout the Triangle and surrounding areas, and will feature 20 top student finalists. You can look forward to special appearances from last year's TRS winners Elena Holder and Joshua Messmore, who will both be performing and helping us announce the Best Actress and Actor who will go on to compete nationally at The Jimmy Awards. Hosted by Clay Aiken, and adjudicated live by a panel of esteemed judges, this event is not one to miss.
IMPORTANT REGISTRATION CHANGES THIS YEAR
Because not all schools will be able to produce live, in-person musicals this year, Triangle Rising Stars will be shifting to a hybrid model for adjudication. School musicals will be reviewed independently from student applicants.
Schools who wish to be reviewed for categories including: Best Ensemble, Best Musical, Best Costume Design, Best Student Orchestra (if applicable), Best Set Design, Best Choreography and Best Lighting Design must apply using Acceptd. School registration deadline is November 12, 2021.
Students who wish to be eligible for Best Actor and Actress awards categories must apply separately. Students are NOT required to be cast by their high school in whatever role they choose to apply with. Student application deadline is April 3, 2022.
More information can be found in the 2021/2022 Triangle Rising Stars handbook.
2021/2022 AWARD CATEGORIES
Best Actor
Best Actress
Best Dancer
Best Ensemble
Best Musical
Triangle Shining Star
Best Costume Design
Best Student Orchestra
Best Set Design
Best Choreography
Best Lighting Design
Thank you to our community sponsors and partners!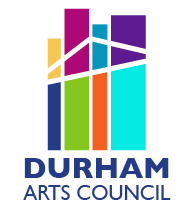 For more information about Triangle Rising Stars, please email DPAC's Community Engagement Manager, Megan Rindoks at mrindoks@dpacnc.com.