Triangle Rising Stars Program
Congratulations to our 2018 Triangle Rising Stars, Mya Ison and Sterling Jones!
Stay tuned for information on our upcoming season!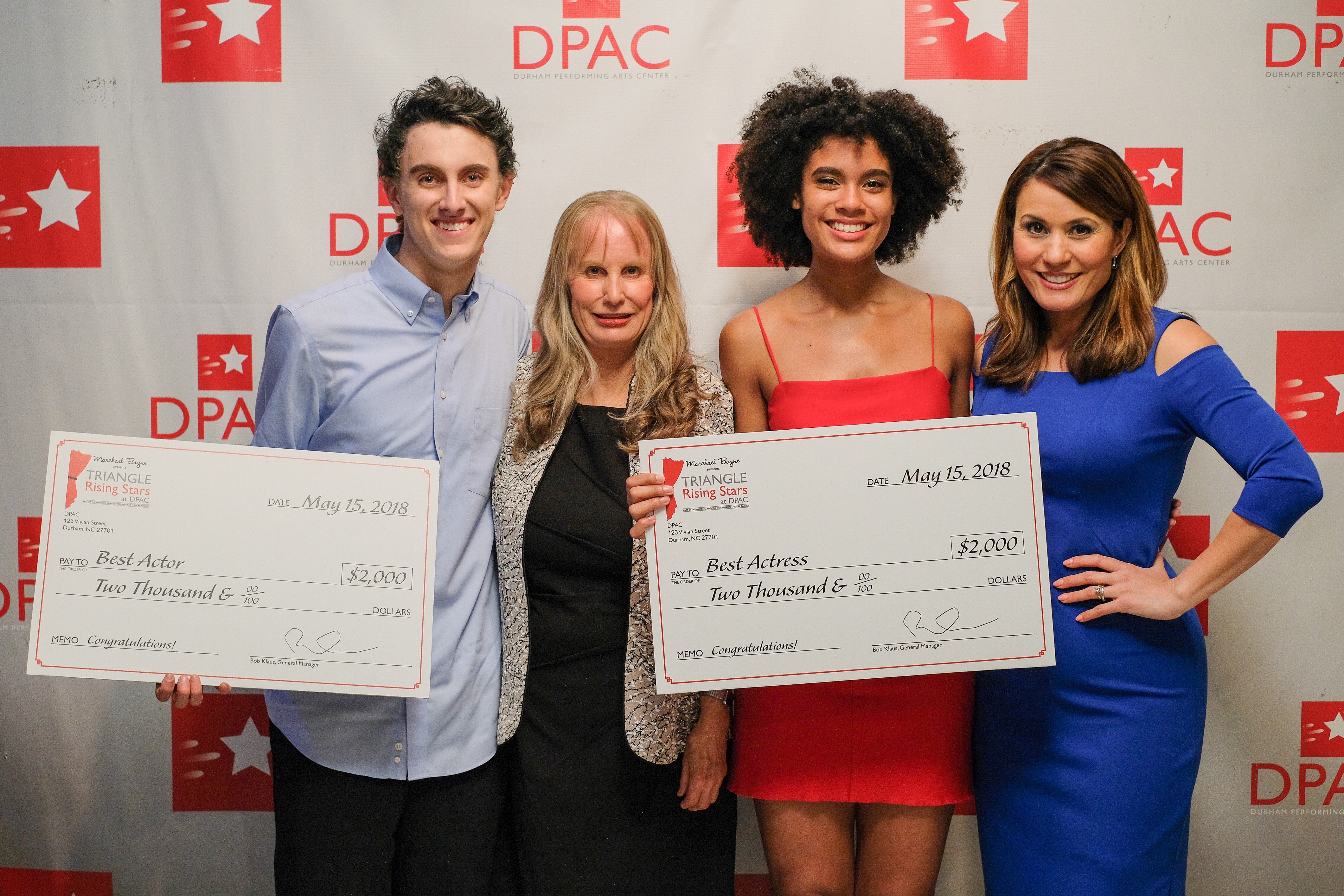 What is Triangle Rising Stars?
Triangle Rising Stars (TRS) is a program that aims to encourage, recognize and honor excellence in high school students' musical theater performances in the Triangle and surrounding areas.
​In 2011, DPAC established Triangle Rising Stars, a regional qualifying event as part of The National High School Musical Theatre Awards (NHSMTA).
Triangle Rising Stars is the regional competition that brings together high school musical theater students from Central and Eastern North Carolina to perform and compete for the chance to represent DPAC in the national finals in New York City each summer.
​Throughout the school year, judges from DPAC, WTVD ABC 11 and other arts groups attend high school musical theater productions across the region.
20 regional finalists are selected to attend a weekend workshop retreat and compete with the best of their peers at the Triangle Rising Stars live showcase and awards show at DPAC.
The Triangle Rising Stars Best Actress and Best Actor receive $2,000 academic scholarships and are invited to an all-expense paid trip to the NHSMTA program in New York City.
A Special Thanks to Our Sponsors: