A Conversation with Stacey Abrams
One-Night Only Engagement with Voting Rights Activist and NY Times Bestselling Author moderated by Melissa Harris-Perry
Don't Miss Out - Find Seats Today | Seats Start at $44.50 + ticket fees
Join Stacey for an evening of candid conversation and insights on politics, leadership, entrepreneurship, social justice, and being a true voice for change. Designed around worldwide and national events, as well as questions from the audience and community, this conversation with Stacey Abrams will inform and empower.
"People tend to remember the first time they heard Stacey Abrams speak, and it's easy to see why."– TIME Magazine
Abrams' New York Times bestselling book Lead from Outside: How to Build Your Future and Make Real Change (Download Abrams' book on Amazon) is a personal and empowering blueprint for outsiders who seek to become the ones in charge. From her experiences launching a company to building Georgia into a premier battleground state, Abrams illuminates that finding what you want to fight for is as crucial as knowing how to turn though into action. Our Time is Now is a blueprint to end voter suppression and chronicals a chilling account of how the right to vote and the principles of democracy have been and continue to be under attack.
Dedicated to civic engagement, Abrams has founded multiple organizations devoted to voting rights, training and hiring young people of color, and tackling social issues at both the state and national levels. She is the 2021 recipient of the inaugural Social Justice Impact Award from the NAACP Image Awards.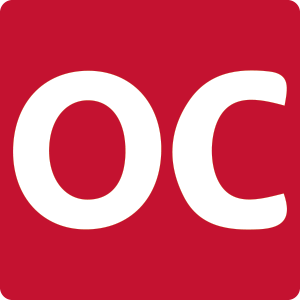 Performances with open captioning are available upon request by e-mailing [email protected] or by calling 919-680-2787 at least ten business days in advance of the scheduled performance.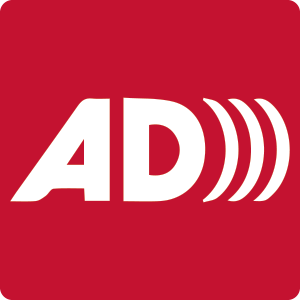 Performances with audio description are available upon request by e-mailing [email protected] or by calling 919-680-2787 at least ten business days in advance of the scheduled performance.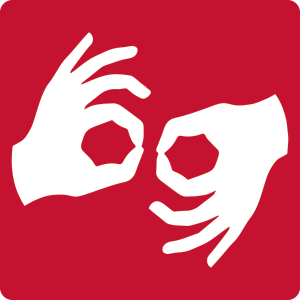 Performances with sign language are available upon request by e-mailing [email protected] or by calling 919-680-2787 at least ten business days in advance of the scheduled performance.
For other services and accomodations, visit our Accessibility Page here.
Please note that all guests require a ticket, regardless of age. Children under the age of 6 are not allowed at this performance. Children must be able to sit quietly in their own seat without disturbing other guests.
DPAC offers a diverse selection of entertainment. Not all productions will appeal to or be appropriate for every guest or for all ages. Ticket buyers should take responsibility for making informed decisions regarding their purchases. We recommend visiting the official website of each show to learn more about the show you are coming to see at DPAC. If you ever have questions about the content or appropriateness of a show, please contact us at [email protected].
COVID-19 Vaccination & Test Requirements
For more information, please click here.
Our lobby doors open 60 minutes prior to show time.
6:30pm- Lobby Doors & Seating Area Opens
7:30pm- Performance Begins

* Please note all times are approximate and subject to change without notice.
Face covers will be required for this event.
The City of Durham and Durham County have reinstituted a requirement that face covers be worn indoors regardless of vaccination status.
Face covers should be worn by guests as you approach the entry doors, in lobbies, restrooms and in the seating area.
Exceptions apply when a guest is actively eating or drinking.
More information on this government order may be found via this link: Durham City and County Officials Announce New Face Cover Requirements
Help protect live shows with your responsible and respectful cooperation of this requirement.
All performances scheduled at DPAC normally take place as planned. For more information on our inclement weather policy, please visit INCLEMENT WEATHER FAQ.
Photography / Video Recording
At DPAC, each event that we host determines their own policy on photography and video recording using mobile phones. We enforce these policies at their direction.
This event has not yet communicated to DPAC, their specific policy regarding photography and video recording using mobile phones.
DPAC will make every effort to communicate this policy to guests in an email before the event.
Once you arrive at DPAC, you can also ask a staff member, look for specific signage near the doors to the seating area, or listen for pre-show announcements.
GoPro's, tablets, and cameras of any kind are prohibited at all DPAC events.
For your safety, all guests and their bags are subject to inspection before entry. This inspection may include the use of metal detectors. Restricted items include, but are not limited to, Alcohol, Cameras, Glass Bottles, and Weapons of any kind. In addition, we will also now restrict backpacks and any oversized bags larger than 12 inches x 12 inches x 10 inches (about the size of a standard milk crate). Safety first is our goal. Please let us know if you have any questions or feedback at [email protected].

Most tickets buyers purchase right from our website using the Buy Tickets button on this page.
In addition to purchasing online, DPAC offers several other ways to purchase the seats you want to the best Broadway, concerts, comedy, family shows and special events in North Carolina.
Our computerized ticket system enables you equal access to great DPAC seats whether you buy online, by phone, or in person at DPAC.
For more details, visit our Purchase Seats page for complete information on purchasing great seats for all events at DPAC.
All tickets for DPAC events are fully digital and only accessible via your mobile device. A mobile ticket is the safest, most convenient, and flexible way to receive and manage your tickets while increasing protection against fraud. To learn more about mobile entry, please visit our Mobile Entry FAQ.
Currently, this event has not approved using our video screens. Please feel free to check back closer to the event for updates. If approved, we will post notice here.
For many concert, comedy, and special events at DPAC, we offer added views of the stage with two big screens (size: 16' x 9') hung to the sides of the stage or above the stage. These big screens can add to the visual experience of our concert, comedy, and special events and give guests seated farther from the stage what we like to call "a tenth row view". Approval to use these screens always rests with the visiting show and about half of all concert and comedy events do use these screens.
The VIP ticket package includes the best seats in the house and a pre-show VIP experience. Photos will be taken by a professional photographer only and a link will be provided for photo downloads. No personal camera or autographs will be allowed. More information and directions will be emailed to ticket buyers 5-7 days before the event.