Blippi The Musical
For Best Seats, Buy Now | Seats Start at $29.50 + ticket fees
Kids' Favorite YouTube Show
Blippi The Musical brings the energetic and loveable character Blippi off the screen and onto the stage with world-class production, audience engagement and amazing music. Children from the ages of 2 to 7 years old across the world have quickly taken a liking to Blippi's charismatic personality and innovative teaching lessons! In the Live show they will continue to learn about the world around them while singing and dancing along with this one of a kind show.
Stevin John is the creator of Blippi and acts as the writer and creative force behind the Blippi character. Now that Blippi has evolved as a character he is excited that a dynamic stage performer has been cast as Blippi to entertain and thrill audiences across all of the tour markets.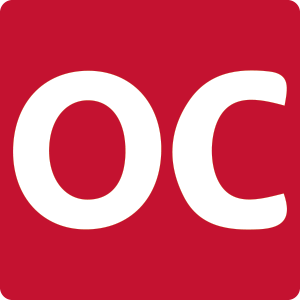 Performances with open captioning are available upon request by e-mailing customerservice@dpacnc.com or by calling 919-680-2787 at least ten business days in advance of the scheduled performance.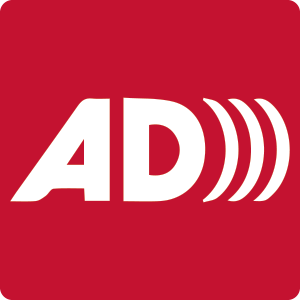 Performances with audio description are available upon request by e-mailing customerservice@dpacnc.com or by calling 919-680-2787 at least ten business days in advance of the scheduled performance.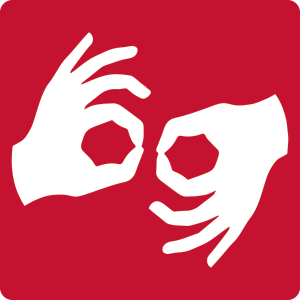 Performances with sign language are available upon request by e-mailing customerservice@dpacnc.com or by calling 919-680-2787 at least ten business days in advance of the scheduled performance.
For other services and accomodations, visit our Accessibility Page here.
All guests are welcome at this DPAC event, but all guests require a ticket, regardless of age.
DPAC offers a diverse selection of entertainment. Not all productions will appeal to or be appropriate for every guest or for all ages. Ticket buyers should take responsibility for making informed decisions regarding their purchases. We recommend visiting the official website of each show to learn more about the show you are coming to see at DPAC. If you ever have questions about the content or appropriateness of a show, please contact us at GuestServices@dpacnc.com.
Our lobby doors open 60 minutes prior to show time.
1:00 PM- Lobby Doors & Seating Area Opens
2:00 PM- Set 1
2:30 PM- Intermission
2:50 PM- Set 2

* Please note all times are approximate and subject to change without notice.
Face covers will be required for this event.
The City of Durham and Durham County have reinstituted a requirement that face covers be worn indoors regardless of vaccination status.
Face covers should be worn by guests as you approach the entry doors, in lobbies, restrooms and in the seating area.
Exceptions apply when a guest is actively eating or drinking.
More information on this government order may be found via this link: Durham City and County Officials Announce New Face Cover Requirements
Help protect live shows with your responsible and respectful cooperation of this requirement.
All performances scheduled at DPAC normally take place as planned. For more information on our inclement weather policy, please visit INCLEMENT WEATHER FAQ.
Photography / Video Recording
Photography and video recording using mobile phones is permitted at this event.
We ask that you be courteous to guests behind and around you. Please know that any obtrusive use (such as holding the phone where it can block the view of other guests) or video recording longer than a single song is prohibited.
GoPro's, tablets, and cameras of any kind are prohibited at all DPAC events.
For your safety, all guests and their bags are subject to inspection before entry. This inspection may include the use of metal detectors. Restricted items include, but are not limited to, Alcohol, Cameras, Glass Bottles, and Weapons of any kind. In addition, we will also now restrict backpacks and any oversized bags larger than 12 inches x 12 inches x 10 inches (about the size of a standard milk crate). Safety first is our goal. Please let us know if you have any questions or feedback at GuestServices@DPACnc.com.

Most tickets buyers purchase right from our website using the Buy Tickets button on this page.
In addition to purchasing online, DPAC offers several other ways to purchase the seats you want to the best Broadway, concerts, comedy, family shows and special events in North Carolina.
Our computerized ticket system enables you equal access to great DPAC seats whether you buy online, by phone, or in person at DPAC.
For more details, visit our Purchase Seats page for complete information on purchasing great seats for all events at DPAC.
All tickets for DPAC events are fully digital and only accessible via your mobile device. A mobile ticket is the safest, most convenient, and flexible way to receive and manage your tickets while increasing protection against fraud. To learn more about mobile entry, please visit our Mobile Entry FAQ.
Currently, this event has not approved using our video screens. Please feel free to check back closer to the event for updates. If approved, we will post notice here.
For many concert, comedy, and special events at DPAC, we offer added views of the stage with two big screens (size: 16' x 9') hung to the sides of the stage or above the stage. These big screens can add to the visual experience of our concert, comedy, and special events and give guests seated farther from the stage what we like to call "a tenth row view". Approval to use these screens always rests with the visiting show and about half of all concert and comedy events do use these screens.
Blippi the Musical Meet and Greet Experience
Meet Blippi in one of his very own Machines! You and your family will have the opportunity to take your photo with Blippi and one of his favorite machines.
The M&G Experience will start shortly after the end of show.