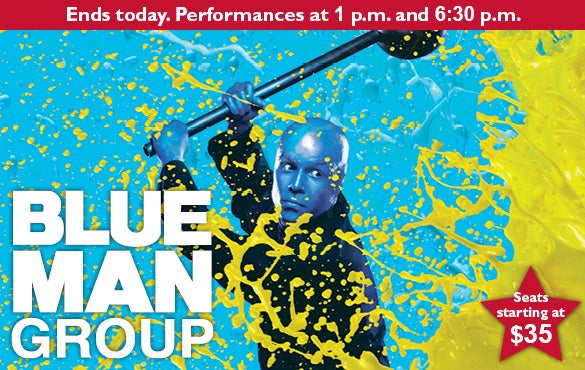 High-Octane Theatrical Experience
Blue Man Group will thrill the Triangle with its high-octane theatrical experience. Escape the ordinary and surround yourself in an explosion of comedy, music, and fun. If you've never seen Blue Man Group, it's a must-see. If you're already a fan, don't miss it.
Show Length: 1 hour and 30 minutes. (No Intermission)
Content Advisory: Most parents would find this program suitable for ages 5 and above. All guests require a ticket, regardless of age. No one under the age of 5 admitted into the theater, and children must be able to sit quietly in their own seat without disturbing other guests.

Additional Ticket Information
Great seats remain at 919.680.2787, Ticketmaster, or the DPAC Ticket Center.
Best availability remains for evening performances on Thursday, September 5 and Sunday, September 8.