Boz Scaggs
Buy Early for Best Seats
Performing all his hits
It's appropriate that Boz Scaggs' new album is Out of the Blues, since the blues is what first sparked his five-decade musical career.
Born William Royce Scaggs in Canton, Ohio on June 8, 1944, he grew up in Oklahoma and Texas, where he spent his teenage years immersed in the blues, R&B and early rock 'n' roll. While attending school in Dallas, he played in local combos. After several years as a journeyman musician around Madison, WI and Austin, TX, Scaggs spent time traveling in Europe, the Middle East and Asia, eventually settling in Stockholm where he recorded the album Boz.
Returning to the U.S. in 1967, Scaggs joined the Steve Miller Band in San Francisco, performing on that group's albums Children of the Future and Sailor, before launching his solo career with 1968's seminal Boz Scaggs LP, recorded in Muscle Shoals, AL for Atlantic Records. Scaggs continued to mine a personalized mix of rock, blues and R&B influences, along with a signature style of ballads on such influential '70s albums as Moments, Boz Scaggs & Band, My Time, Slow Dancer and 1976's Silk Degrees. The latter release became a massive commercial breakthrough, reaching Number Two and remaining on the album charts for 115 weeks. It spawned three Top 40 hit singles: "It's Over," "Lido Shuffle" and the Grammy-winning "Lowdown." Subsequently, "We're All Alone" from that same album, would become a #1 single for Rita Coolidge. Silk Degrees was followed by the albums Down Two Then Left and Middle Man, and such hit singles as "Breakdown Dead Ahead," "Jo Jo" and "Look What You've Done to Me."
Despite his '70s successes, Scaggs spent much of the 1980s out of the music-biz spotlight, traveling, opening a family business, fathering young children and founding the San Francisco nightclub, Slim's, He returned to the studio after an 8-year hiatus and released, Other Roads, Some Change, Dig, the Grammy-nominated Come on Home, the unplugged Fade Into Light, the in-concert retrospective Greatest Hits Live as well as a stint touring with Donald Fagen's New York Rock & Soul Review; all while continuing to maintain a loyal audience in the U.S. and overseas, particularly in Japan. A pair of albums of jazz standards, But Beautiful and Speak Low, the latter topping the Billboard Jazz chart, demonstrated Scaggs' stylistic mastery, as did the Southern-flavored Memphis and the rhythm & bluesy A Fool to Care.
"Music has been a constant companion and I'm feeling more free with it than ever," Scaggs comments. "I feel like I've found my voice through all these years, and I've gotten closer to where I want to be with my approach."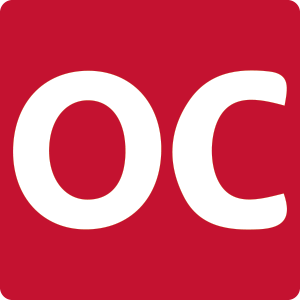 Performances with open captioning are available upon request by e-mailing customerservice@dpacnc.com or by calling 919-680-2787 at least ten business days in advance of the scheduled performance.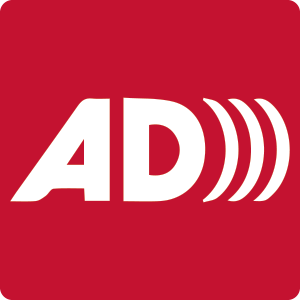 Performances with audio description are available upon request by e-mailing customerservice@dpacnc.com or by calling 919-680-2787 at least ten business days in advance of the scheduled performance.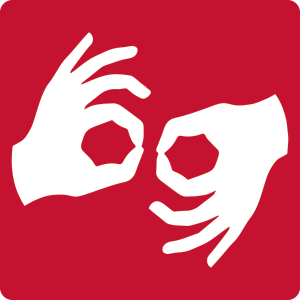 Performances with sign language are available upon request by e-mailing customerservice@dpacnc.com or by calling 919-680-2787 at least ten business days in advance of the scheduled performance.
For other services and accomodations, visit our Accessibility Page here.
Please note that all guests require a ticket, regardless of age. Children under the age of 6 are not allowed at this performance. Children must be able to sit quietly in their own seat without disturbing other guests.
NEW - Cashless Payments for Snacks and Beverages at DPAC
Cash is no longer accepted for snack or beverage purchases at DPAC's lobby bars or snack and beverage stands.
Snack and beverage purchases now require payment using credit or debit cards, Apple Pay or Google Pay or a DPAC gift card.
If you happen to arrive at DPAC with cash only, guests may purchase a DPAC gift card in $20 increments at our Entry Lobby Guest Services window. These gift cards can then be used at any lobby bar or snack and beverage stand.
DPAC offers a diverse selection of entertainment. Not all productions will appeal to or be appropriate for every guest or for all ages. Ticket buyers should take responsibility for making informed decisions regarding their purchases. We recommend visiting the official website of each show to learn more about the show you are coming to see at DPAC. If you ever have questions about the content or appropriateness of a show, please contact us at GuestServices@dpacnc.com.
Our lobby doors open 60 minutes prior to show time.
7:00 PM- Lobby Doors
8:00 PM- Performance Begins

* Please note all times are approximate and subject to change without notice.
Based on personal preference, face covers are welcome at this event, but not required.
Please note that health or safety requirements are subject to change per requirements of local or state officials or as specified by individual shows.
All performances scheduled at DPAC normally take place as planned. For more information on our inclement weather policy, please visit INCLEMENT WEATHER FAQ.
Photography / Video Recording
At DPAC, each event that we host determines their own policy on photography and video recording using mobile phones. We enforce these policies at their direction.
This event has not yet communicated to DPAC, their specific policy regarding photography and video recording using mobile phones.
DPAC will make every effort to communicate this policy to guests in an email before the event.
Once you arrive at DPAC, you can also ask a staff member, look for specific signage near the doors to the seating area, or listen for pre-show announcements.
GoPro's, tablets, and cameras of any kind are prohibited at all DPAC events.
For your safety, all guests and their bags are subject to inspection before entry.
This inspection may include the use of metal detectors.
Restricted items include, but are not limited to: Alcohol, Cameras, Glass Bottles, and Weapons of any kind.
In addition, no large bags are allowed including backpacks and large purses 12 or more inches deep.
Small clutch purses are STRONGLY recommended.
For family shows that allow very young children, diapers bags are allowed for guests with infants and toddlers (child must be present).
Safety first is our goal. Please let us know if you have any questions or feedback at guestservices@DPACnc.com

Most tickets buyers purchase right from our website using the Buy Tickets button on this page.
In addition to purchasing online, DPAC offers several other ways to purchase the seats you want to the best Broadway, concerts, comedy, family shows and special events in North Carolina.
Our computerized ticket system enables you equal access to great DPAC seats whether you buy online, by phone, or in person at DPAC.
For more details, visit our Purchase Seats page for complete information on purchasing great seats for all events at DPAC.
All tickets for DPAC events are fully digital and only accessible via your mobile device. A mobile ticket is the safest, most convenient, and flexible way to receive and manage your tickets while increasing protection against fraud. To learn more about mobile entry, please visit our Mobile Entry FAQ.
Vaccination / Negative Test Result – NOT REQUIRED
Given the declining number of cases and the declining percentage of people who test positive here in our region, this show will no longer require verification of vaccination status or a negative test result as a condition of attending events.
DPAC continues to encourage guests to consider public health guidance or advice from their medical providers on becoming fully vaccinated, receiving the booster vaccine (if eligible) or being regularly tested before coming to an event at DPAC.
Please note that health or safety requirements are subject to change per requirements of local or state officials or as specified by individual shows.
Currently, this event has not approved using our video screens. Please feel free to check back closer to the event for updates. If approved, we will post notice here.
For many concert, comedy, and special events at DPAC, we offer added views of the stage with two big screens (size: 16' x 9') hung to the sides of the stage or above the stage. These big screens can add to the visual experience of our concert, comedy, and special events and give guests seated farther from the stage what we like to call "a tenth row view". Approval to use these screens always rests with the visiting show and about half of all concert and comedy events do use these screens.
Front Row VIP Package
One front row ticket
Collectible Tour Lithograph Autographed by Boz Scaggs
Specially designed Boz Scaggs embroidered hat

Boz Scaggs canvas tote bag
Exclusive Boz Scaggs VIP merchandise item
Commemorative tour laminate
Commemorative ticket
VIP Tour Package
One premium ticket
Collectible Tour Lithograph Autographed by Boz Scaggs
Specially designed Boz Scaggs embroidered hat

Boz Scaggs canvas tote bag
Exclusive Boz Scaggs VIP merchandise item
Commemorative tour laminate
Commemorative ticket