Professor Brian Cox
Presented in Partnership with NC Science Festival
Tickets Going Fast l Seats Start at $43 + ticket fees
Rock Star Physicist from the Science Channel's Wonders of the Universe
Professor Brian Cox's world tour, Universal: Adventures in Space & Time, will use ultra-high resolution LED screens to present state of the art graphics and imagery from ground-based telescopes and space probes. This immersive experience will take audiences to the edge of our current understanding about the origin and evolution of our Solar System and the Universe, offering a fascinating insight into the workings of nature at the most fundamental level.
Professor Cox will explore the latest missions to the planets, the nature of space and time from the Big Bang to black holes and the origin and fate of life and intelligence in the Universe. He will also address questions about the value of science, how we acquire scientific knowledge, and why we should trust it.
Whether an avid science reader or a total novice, Professor Cox makes challenging ideas accessible to all, exploring the vast, possibly infinite universe and our place within it from earth to the edges of the cosmos. Brian will be joined by co-host of The Infinite Monkey Cage and award-winning comedian Robin Ince to oversee an audience Q&A, giving fans the chance to ask any questions they have and making every show unique.
Brian Cox is Professor of Particle Physics at The University of Manchester, The Royal Society Professor for Public Engagement in Science and a Fellow of the Royal Society. As an award-winning broadcaster, he has presented a number of highly acclaimed science programs internationally, boosting the popularity of subjects such as astronomy and physics and garnering a host of accolades, including two Royal Television Society awards and a Peabody Award for Wonders Of The Solar System. He has also authored a series of best-selling books, including the widely acclaimed Human Universe and the recently released Universal: A Guide to the Cosmos, and is recognised as the foremost communicator for all things scientific. His critically acclaimed BBC series, Forces of Nature, aired on PBS in 2016 and he recently, once again, co-hosted Stargazing Live. He holds two Guinness World Record titles for a science tour for his total sell-out debut tour, which began in 2016 and saw over 150,000 attend in total, including a sell-out show at The SSE Arena, Wembley.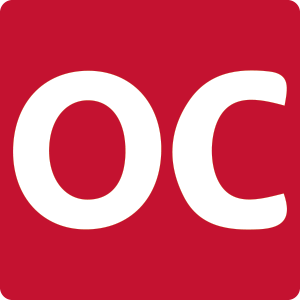 Performances with open captioning are available upon request by e-mailing customerservice@dpacnc.com or by calling 919-680-2787 at least thirty days in advance of the scheduled performance.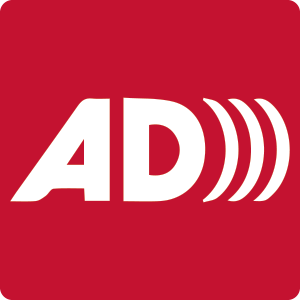 Performances with audio description are available upon request by e-mailing customerservice@dpacnc.com or by calling 919-680-2787 at least thirty days in advance of the scheduled performance.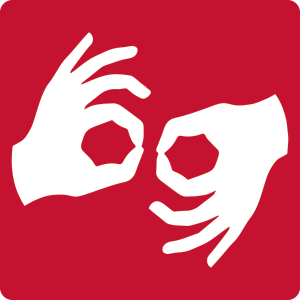 Performances with sign language are available upon request by e-mailing customerservice@dpacnc.com or by calling 919-680-2787 at least thirty days in advance of the scheduled performance.
For other services and accomodations, visit our Accessibility Page here.
Children of all ages are welcome at this performance. Please note that all guests require a ticket, regardless of age.
Photography and Video Recording is prohibited. All electronic devices (cell phones, smart phones, tablets, digital cameras) must be turned off before entering the seating area. Cameras with detachable lens are not allowed into the building.
DPAC offers a diverse selection of entertainment. Not all productions will appeal to or be appropriate for every guest or for all ages. Ticket buyers should take responsibility for making informed decisions regarding their purchases. We recommend visiting the official website of each show to learn more about the show you are coming to see at DPAC. If you ever have questions about the content or appropriateness of a show, please contact us at GuestServices@dpacnc.com.
Our lobby doors open 60 minutes prior to show time.
7:00pm- Lobby Doors & Seating Area Opens
8:00pm- Performance Begins

* Please note all times are approximate and subject to change without notice.
All performances scheduled at DPAC normally take place as planned. For more information on our inclement weather policy, please visit INCLEMENT WEATHER FAQ.
For your safety, all guests and their bags are subject to inspection before entry. This inspection may include the use of metal detectors. Restricted items include, but are not limited to, Alcohol, Cameras, Glass Bottles, and Weapons of any kind. In addition, we will also now restrict backpacks and any oversized bags larger than 12 inches x 12 inches x 10 inches (about the size of a standard milk crate). Safety first is our goal. Please let us know if you have any questions or feedback at guestservices@DPACnc.com.

Most tickets buyers purchase right from our website using the Buy Tickets button on this page.
In addition to purchasing online, DPAC offers several other ways to purchase the seats you want to the best Broadway, concerts, comedy, family shows and special events in North Carolina.
Our computerized ticket system enables you equal access to great DPAC seats whether you buy online, by phone, or in person at DPAC.
For more details, visit our How to Buy page for complete information on purchasing great seats for all events at DPAC.
Currently, this event has not approved using our video screens. Please feel free to check back closer to the event for updates. If approved, we will post notice here.
For many concert, comedy, and special events at DPAC, we offer added views of the stage with two big screens (size: 16' x 9') hung to the sides of the stage or above the stage. These big screens can add to the visual experience of our concert, comedy, and special events and give guests seated farther from the stage what we like to call "a tenth row view". Approval to use these screens always rests with the visiting show and about half of all concert and comedy events do use these screens.