Chris D'Elia
Follow the Leader Tour
Tickets Going Fast | Seats Start at $29 + ticket fees
NBC Comedy Series Undateable and Netflix Star
Chris D'Elia is one of the most sought after performers in the comedy world. D'Elia is best known for his stand up and starring role on the NBC comedy series Undateable. His latest standup special, Man On Fire, is now on Netflix. He currently hosts a highly successful weekly podcast Congratulations with Chris D'Elia, which launched in February 2017 and has since been a mainstay on itunes' comedy podcast charts. Chris is signed on for a major supporting role in the Mitja Okorn-helmed romantic drama Life in a Year, joining topliners Cara Delevingne, Jaden Smith, Nia Long and Cuba Gooding Jr. D'Elia can also be seen in the Netflix horror comedy Little Evil opposite Adam Scott and Evangeline Lilly. Chris D'Elia is coming to DPAC on April 12, 2019.
On stage, D'Elia continues to cement his status as a force in standup comedy. He is a regular at Hollywood comedy clubs—where he performs multiples times a week—and continues to tour the US and Canada to sold-out crowds. His standup special, Incorrigible, debuted on Netflix in April 2015. He could also be seen on the dais of the highly anticipated Roast Of Justin Bieber, which premiered in March 2015 on Comedy Central. In December 2013, he released his first one-hour Comedy Central special, White Male. Black Comic. Previously, D'Elia starred opposite Whitney Cummings on NBC's multi-camera comedy series Whitney. He has also appeared on Comedy Central's Workaholics, TBS's Glory Daze, Showtime's Live Nude Comedy, Late Night with Jimmy Fallon, and Comedy Central Presents.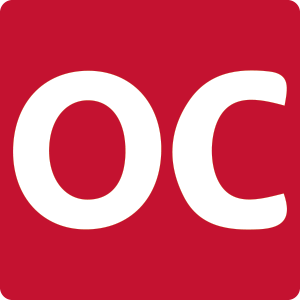 Performances with open captioning are available upon request by e-mailing [email protected] or by calling 919-680-2787 at least thirty days in advance of the scheduled performance.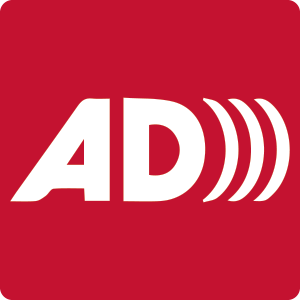 Performances with audio description are available upon request by e-mailing [email protected] or by calling 919-680-2787 at least thirty days in advance of the scheduled performance.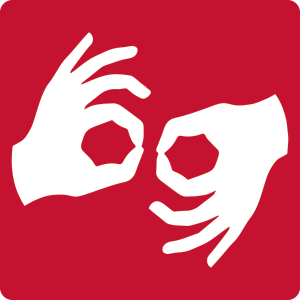 Performances with sign language are available upon request by e-mailing [email protected] or by calling 919-680-2787 at least thirty days in advance of the scheduled performance.
For other services and accomodations, visit our Accessibility Page here.
Please note that all guests require a ticket, regardless of age. Children under the age of 6 are not allowed at this performance. Children must be able to sit quietly in their own seat without disturbing other guests.
Photography and Video Recording is prohibited. All electronic devices (cell phones, smart phones, tablets, digital cameras) must be turned off before entering the seating area. Cameras with detachable lens are not allowed into the building.
For Mature Audiences. Parental discretion is advised.
DPAC offers a diverse selection of entertainment. Not all productions will appeal to or be appropriate for every guest or for all ages. Ticket buyers should take responsibility for making informed decisions regarding their purchases. We recommend visiting the official website of each show to learn more about the show you are coming to see at DPAC. If you ever have questions about the content or appropriateness of a show, please contact us at [email protected].
Our lobby doors open 60 minutes prior to show time.
7:00pm- Lobby Doors & Seating Area Opens
8:00pm- Performance Begins
*Please note all times are approximate and subject to change.
All performances scheduled at DPAC normally take place as planned. For more information on our inclement weather policy, please visit INCLEMENT WEATHER FAQ.
For your safety, all guests and their bags are subject to inspection before entry. This inspection may include the use of metal detectors. Restricted items include, but are not limited to, Alcohol, Cameras, Glass Bottles, and Weapons of any kind. In addition, we will also now restrict backpacks and any oversized bags larger than 12 inches x 12 inches x 10 inches (about the size of a standard milk crate). Safety first is our goal. Please let us know if you have any questions or feedback at [email protected].

Most tickets buyers purchase right from our website using the Buy Tickets button on this page.
In addition to purchasing online, DPAC offers several other ways to purchase the seats you want to the best Broadway, concerts, comedy, family shows and special events in North Carolina.
Our computerized ticket system enables you equal access to great DPAC seats whether you buy online, by phone, or in person at DPAC.
For more details, visit our How to Buy page for complete information on purchasing great seats for all events at DPAC.
Currently, this event is planning on using these added video screens. Please note that use of these screens is subject to artist approval and is always subject to change up until show time.
For many concert, comedy, and special events at DPAC, we offer added views of the stage with two big screens (size: 16' x 9') hung to the sides of the stage or above the stage. These big screens can add to the visual experience of our concert and comedy events and give guests seated farther from the stage what we like to call "a tenth row view". Approval to use these screens always rests with the visiting show and about half of all concert and comedy events do use these screens.
VIP ticket includes a post show meet and greet