Frankie Valli and The Four Seasons
Sponsored By The Forest at Duke - Legends Concerts & Comedy Series at DPAC
Tickets Going Fast
One of American Music's Greatest Legends
"Oh, What a Night" it will be when Rock and Roll Hall of Famers Frankie Valli and the Four Seasons return to DPAC following their three sold out shows.
Frankie Valli, who rose to fame in 1962 as the lead singer of the Four Seasons, is hotter than ever in the 21st century. Thanks to the volcanic success of the Tony®-winning musical Jersey Boys which chronicles the life and times of Frankie and his legendary group, classic songs as "Big Girls Don't Cry," "Walk Like a Man," "Rag Doll," and "Can't Take My Eyes Off You" are popular all over again. With the musical ending a record-breaking Broadway run in 2016, and five other casts performing Jersey Boys nightly from Las Vegas to London, the real Frankie Valli is also packing venues around the world.
Please don't say that Frankie is back. The truth is, he never went away. Sure, the majority of the 71 chart hits of Frankie Valli and the Four Seasons (including 40 in the Top 40, 19 in the Top 10 and eight Number 1s) came during the 1960s, but the music didn't just disappear. He has toured almost continuously since 1962, sharing hits like "My Eyes Adored You," which reached No. 1, "Swearin' to God", "Who Loves You" and "December 1963 (Oh, What a Night)". His songs have been in such movies as The Deer Hunter, Dirty Dancing, Mrs. Doubtfire, Conspiracy Theory, Grease and The Wanderers. As many as 200 artists have done cover versions of Frankie's "Can't Take My Eyes Off You," (written by Bob Crewe and Bob Gaudio), from Nancy Wilson's jazz treatment to Lauryn Hill's Grammy-nominated hip-hop makeover.
Born Francis Castelluccio, he grew up in a public housing project—Stephen Crane Village—on the tough streets of Newark, New Jersey. As the character of Tommy DeVito, Frankie's friend and fellow Four Season, says in Jersey Boys: "If you're from my neighborhood, you got three ways out: You could join the army. You could get mobbed up. Or—you could become a star." At an early age, Frankie chose Door No. 3. When he was seven, his mother took him to New York City's Paramount Theater to see Frank Sinatra. "I saw Sinatra coming out on stage," Frankie recalls, "and the way he was lit up, it was like he had an aura around him. I decided then and there that's what I was going to do—be a successful singer."
For as far into the future as anyone can see, Jersey Boys will introduce the music of Frankie Valli to new generations. For as long as he wants to sing, people will want to listen.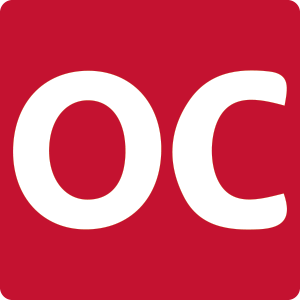 Performances with open captioning are available upon request by e-mailing customerservice@dpacnc.com or by calling 919-680-2787 at least ten business days in advance of the scheduled performance.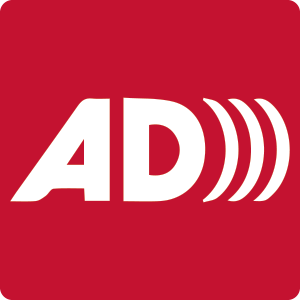 Performances with audio description are available upon request by e-mailing customerservice@dpacnc.com or by calling 919-680-2787 at least ten business days in advance of the scheduled performance.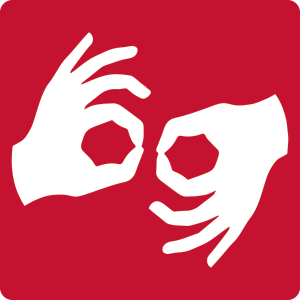 Performances with sign language are available upon request by e-mailing customerservice@dpacnc.com or by calling 919-680-2787 at least ten business days in advance of the scheduled performance.
For other services and accomodations, visit our Accessibility Page here.
Please note that all guests require a ticket, regardless of age. Children under the age of 6 are not allowed at this performance. Children must be able to sit quietly in their own seat without disturbing other guests.
Photography is allowed at this event; however flash photography is not permitted. We ask that you be courteous to guests behind you and know that any obtrusive use or persistent video recording will not be allowed. GoPro's, iPad's, and cameras with detachable lenses are also not allowed at DPAC.
DPAC offers a diverse selection of entertainment. Not all productions will appeal to or be appropriate for every guest or for all ages. Ticket buyers should take responsibility for making informed decisions regarding their purchases. We recommend visiting the official website of each show to learn more about the show you are coming to see at DPAC. If you ever have questions about the content or appropriateness of a show, please contact us at GuestServices@dpacnc.com.
Our lobby doors open 60 minutes prior to show time.
6:00pm- Lobby Doors & Seating Area Opens
7:00pm- Performance Begins

* Please note all times are approximate and subject to change without notice.
All performances scheduled at DPAC normally take place as planned. For more information on our inclement weather policy, please visit INCLEMENT WEATHER FAQ.
For your safety, all guests and their bags are subject to inspection before entry. This inspection may include the use of metal detectors. Restricted items include, but are not limited to, Alcohol, Cameras, Glass Bottles, and Weapons of any kind. In addition, we will also now restrict backpacks and any oversized bags larger than 12 inches x 12 inches x 10 inches (about the size of a standard milk crate). Safety first is our goal. Please let us know if you have any questions or feedback at GuestServices@DPACnc.com.

Most tickets buyers purchase right from our website using the Buy Tickets button on this page.
In addition to purchasing online, DPAC offers several other ways to purchase the seats you want to the best Broadway, concerts, comedy, family shows and special events in North Carolina.
Our computerized ticket system enables you equal access to great DPAC seats whether you buy online, by phone, or in person at DPAC.
For more details, visit our Purchase Seats page for complete information on purchasing great seats for all events at DPAC.
Currently, this event has not approved using our video screens. Please feel free to check back closer to the event for updates. If approved, we will post notice here.
For many concert, comedy, and special events at DPAC, we offer added views of the stage with two big screens (size: 16' x 9') hung to the sides of the stage or above the stage. These big screens can add to the visual experience of our concert, comedy, and special events and give guests seated farther from the stage what we like to call "a tenth row view". Approval to use these screens always rests with the visiting show and about half of all concert and comedy events do use these screens.