Jen Hatmaker & Heather Land
Hot Summer Nights (But Not That Hot) Tour
For Best Seats, Buy Now | Seats Start at $29.50 + ticket fees
An All New Kind of Girls Night Out
What happens when you put two sassy Southern sweethearts together for one ultimate evening of spicy banter, real-life inspiration, and carefree fun? Welcome to Hot Summer Nights (But Not That Hot) with Jen Hatmaker and Heather Land. Like all of us, Jen and Heather have been through the high and low seasons – the peaks and the pits – and they're here to tell you about it, and so much more. Covering a range of hot topics, their multi-city tour will leave you and all of your friends rolling with laughter and full of encouragement. You won't want to miss this spirited night of unedited, unfiltered, tell-it-like-it-is banter from these beloved two gals. Girl's night just took on all new meaning. It's a (hot) date.
About Jen Hatmaker
Jen Hatmaker is the author of 11 books, including the New York Times bestsellers For the Love and Of Mess and Moxie, and the host of the award-winning "For the Love" Podcast. She is the happy hostess of a tightly knit online community where she reaches millions of people each week and offers hilarious tales, frank honesty, and hope. She and her husband, Brandon, founded the Legacy Collective, a giving community that funds sustainable solutions to systemic problems around the world. They also starred in an HGTV series called "My Big Family Renovation." They live in a 105-year-old farmhouse just outside of Austin, Texas with their five children. Check out her books, speaking schedule, podcast and blog at jenhatmaker.com
About Heather Land
Comedienne, author, and singer Heather Land tells it like it is with sarcasm and Southern style. Finding the humor in reality has endeared her to millions, but it is Heather's ability to laugh at herself that makes her not only relatable, but downright lovable. The words in her stories and songs reach the hearts of audiences across the country, reminding us of the many ways that real life can be really hard and really funny. When she's not traveling for her "i ain't doin it" comedy shows, you can find her at home outside of Nashville, Tennessee, writing music, homeschooling two amazing teenagers and launching her new book, I Ain't Doin It, which debuts in May 2019. Learn more about Heather and see her full tour schedule at heatherlandofficial.com.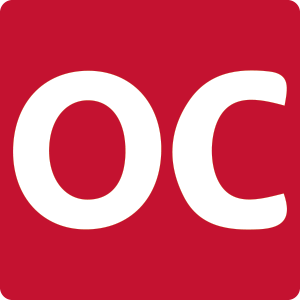 Performances with open captioning are available upon request by e-mailing [email protected] or by calling 919-680-2787 at least thirty days in advance of the scheduled performance.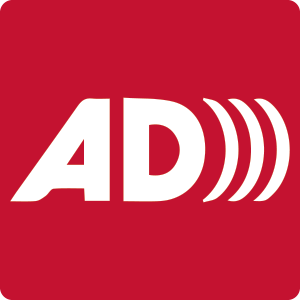 Performances with audio description are available upon request by e-mailing [email protected] or by calling 919-680-2787 at least thirty days in advance of the scheduled performance.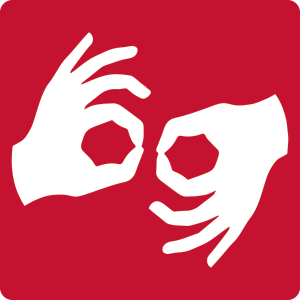 Performances with sign language are available upon request by e-mailing [email protected] or by calling 919-680-2787 at least thirty days in advance of the scheduled performance.
For other services and accomodations, visit our Accessibility Page here.
Please note that all guests require a ticket, regardless of age. Children under the age of 6 are not allowed at this performance. Children must be able to sit quietly in their own seat without disturbing other guests.
Photography and Video Recording is prohibited. All electronic devices (cell phones, smart phones, tablets, digital cameras) must be turned off before entering the seating area. Cameras with detachable lens are not allowed into the building.
DPAC offers a diverse selection of entertainment. Not all productions will appeal to or be appropriate for every guest or for all ages. Ticket buyers should take responsibility for making informed decisions regarding their purchases. We recommend visiting the official website of each show to learn more about the show you are coming to see at DPAC. If you ever have questions about the content or appropriateness of a show, please contact us at [email protected].
Our lobby doors will open 60 minutes prior to show time.
7:00pm- Lobby Doors & Seating Area Open
8:00pm- Performance Begins

*Please note all times are approximate and subject to change.
All performances scheduled at DPAC normally take place as planned. For more information on our inclement weather policy please visit INCLEMENT WEATHER FAQ.
For your safety, all guests and their bags are subject to inspection before entry. This inspection may include the use of metal detectors. Restricted items include, but are not limited to, Alcohol, Cameras, Glass Bottles, and Weapons of any kind. In addition, we will also now restrict backpacks and any oversized bags larger than 12 inches x 12 inches x 10 inches (about the size of a standard milk crate). Safety first is our goal. Please let us know if you have any questions or feedback at [email protected].

Most tickets buyers purchase right from our website using the Buy Tickets button on this page.
In addition to purchasing online, DPAC offers several other ways to purchase the seats you want to the best Broadway, concerts, comedy, family shows and special events in North Carolina.
Our computerized ticket system enables you equal access to great DPAC seats whether you buy online, by phone, or in person at DPAC.
For more details, visit our Purchase Seats page for complete information on purchasing great seats for all events at DPAC.
Currently, this event has not approved using our video screens. Please feel free to check back closer to the event for updates. If approved, we will post notice here.
For many concert, comedy, and special events at DPAC, we offer added views of the stage with two big screens (size: 16' x 9') hung to the sides of the stage or above the stage. These big screens can add to the visual experience of our concert, comedy, and special events and give guests seated farther from the stage what we like to call "a tenth row view". Approval to use these screens always rests with the visiting show and about half of all concert and comedy events do use these screens.
VIP Ticket includes a premium seat and a pre-show Meet and Greet