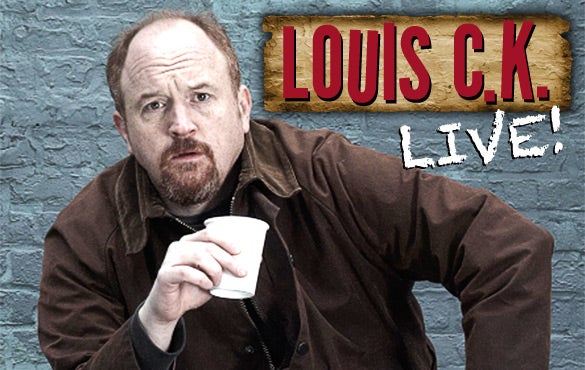 C.K. Is no stranger to TV, having written for such late night standards as Late Show with David Letterman, Conan O'Brien and Chris Rock and starred in numerous TV specials. With more than twenty years as a stand-up comedian, Louis C.K. is one of the most honest and respected comedic voices of his generation, finding success in television and film as well as the live stage.
In its second year of production he serves as star, executive producer, writer and director of FX Network's hit series Louie, in which he recently received the following Emmy nominations: Lead Actor in a Comedy, Outstanding Writing in a Comedy Series, Writing for a Special and Picture Editing for a Special.
Louis' self-directed stand-up concert film, Louis C.K.: Hilarious, premiered at the Sundance Film Festival in January, 2010 as the first stand-up concert film presented at Sundance. After a limited theatrical release, Hilarious has since been released as a television special, and chart topping CD and DVD. In March 2011, Louis accepted the award for Best Standup Special at the First Annual Comedy Awards. In Addition, Louis has starred in two HBO One Night Stand stand-up specials, a Comedy Central Presents special and HBO's 25th Anniversary Young Comedians special.
Louis' other film and television credits include starring in The Invention of Lying alongside Ricky Gervais and Jennifer Garner, and was seen in a recurring role on the NBC series, Parks & Recreation. In addition, Louis created and starred in HBO's first traditional sitcom, Lucky Louie, about the struggles of first time parenthood.
Doors Open at 7:00 pm
Seating Area Opens at 7:30 pm
8pm – Myq Kaplan
8:20pm – Louis CK
Additional Ticket Information