Mandy Moore
With Special Guest Bedouine
Postponed
An Emmy, Grammy, and Golden Globe Nominated, Actress, Singer, and Songwriter
EVENT UPDATE: DPAC's tour date, originally scheduled for March 30, has been postponed. All tickets will be honored for the rescheduled date, which will be announced at a later time.
"It's been over a decade since I've hit the road but I am thrilled to put together an intimate, elevated evening of new and old tunes, performed with a superb group of musicians. I want the show to have threads of what the writing and recording process was like with this band, almost like you've been invited in our living room for an inside glimpse. It just feels good to be sharing this side of me again in its purest form, a real side of me I have been itching to put back into the universe," Moore says of the tour.
The tour comes after the announcement of her highly anticipated return to music. Over the past several weeks, Moore has released two singles from her upcoming album, due out next year on Verve Forecast. The album marks Moore's first return to music in over a decade.
Her first single "When I Wasn't Watching" is a classic piece of California pop centered on her captivating vocals. NPR raved that "the song sways with Stevie Nicks energy" and The Atlantic described it as "...folkie rock pop, building on a lineage running from Fleetwood Mac to Haim." Her second single "I'd Rather Lose," was released shortly after and embodies a bright vitality along with Moore's warm vocals that American Songwriter called "honest and deeply introspective."
Newly signed to Verve Forecast, Moore began recording the new album earlier this year. In a purposeful departure from the more tightly structured pop of her previous material, she's worked closely with long-time collaborator and producer Mike Viola and with her husband, Taylor Goldsmith (singer/guitarist/songwriter for L.A.-based folk-rock band Dawes), creating the album's lyrics on her own and recording each song live with a full band setup.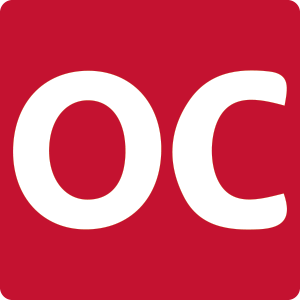 Open captioned performances are available upon request by e-mailing [email protected] or by calling 919-680-2787 at least ten business days in advance of the scheduled performance.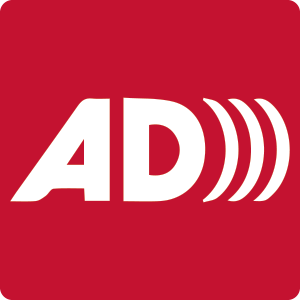 Audio described performances are available upon request by e-mailing [email protected] or by calling 919-680-2787 at least ten business days in advance of the scheduled performance.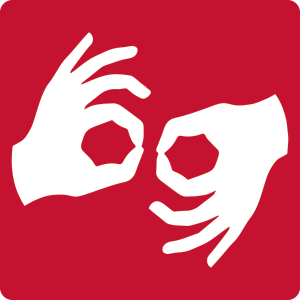 Performances with sign language are available upon request by e-mailing [email protected] or by calling 919-680-2787 at least ten business days in advance of the scheduled performance.
For other services and accomodations, visit our Accessibility Page here.
Please note that all guests require a ticket, regardless of age. Children under the age of 6 are not allowed at this performance. Children must be able to sit quietly in their own seat without disturbing other guests. As a further courtesy to our guests, DPAC recommends one parent or chaperone for every one child in attendance.
At DPAC, each event that we host determines their own policy on photography and video recording using mobile phones. We enforce these policies at their direction.
This event has not yet communicated to DPAC, their specific policy regarding photography and video recording using mobile phones.
DPAC will make every effort to communicate this policy to guests in an email before the event.
Once you arrive at DPAC, you can also ask a staff member, look for specific signage near the doors to the seating area, or listen for pre-show announcements.
GoPro's, tablets, and cameras of any kind are prohibited at all DPAC events.
DPAC offers a diverse selection of entertainment. Not all productions will appeal to or be appropriate for every guest or for all ages. Ticket buyers should take responsibility for making informed decisions regarding their purchases. We recommend visiting the official website of each show to learn more about the show you are coming to see at DPAC. If you ever have questions about the content or appropriateness of a show, please contact us at [email protected].
Our lobby doors will open 60 minutes prior to show time.
7:00pm- Lobby Doors & Seating Area Opens
8:00pm- Performance Begins
*Please note all times are approximate and subject to change without notice.
All performances scheduled at DPAC normally take place as planned. For more information on our inclement weather policy, please visit INCLEMENT WEATHER FAQ.
For your safety, all guests and their bags are subject to inspection before entry. This inspection may include the use of metal detectors. Restricted items include, but are not limited to, Alcohol, Cameras, Glass Bottles, and Weapons of any kind. In addition, we will also now restrict backpacks and any oversized bags larger than 12 inches x 12 inches x 10 inches (about the size of a standard milk crate). Safety first is our goal. Please let us know if you have any questions or feedback at [email protected].

Most tickets buyers purchase right from our website using the Buy Tickets button on this page.
In addition to purchasing online, DPAC offers several other ways to purchase the seats you want to the best Broadway, concerts, comedy, family shows and special events in North Carolina.
Our computerized ticket system enables you equal access to great DPAC seats whether you buy online, by phone, or in person at DPAC.
For more details, visit our Purchase Seats page for complete information on purchasing great seats for all events at DPAC.
All tickets for DPAC events are fully digital and only accessible via your mobile device. A mobile ticket is the safest, most convenient, and flexible way to receive and manage your tickets while increasing protection against fraud. To learn more about mobile entry, please visit our Mobile Entry FAQ.