Nashville Songwriters at DPAC
Presented by Loud Lemon Foundation, 94.7 QDR, and WRAL 5
Tickets Going Fast | Seats Start at $23.50 + ticket fees
The Stories Behind Nashville's Greatest Hits
The songwriters who created some of country music's greatest hits will perform live at DPAC in a special benefit show. At Nashville Songwriters at DPAC, the writers behind dozens of #1 country hits bring their songs and stories to DPAC to help benefit three local organizations: Kidznotes, a youth orchestra, band and choir program that uses music to encourage children to succeed; The North Carolina Boys Academy, Christian boarding school for teenage boys; and Voyager Academy Friends of the Arts, which aims to increase support for visual and performing arts at the Academy.
These eight top country songwriters will sing their hits and share their stories, bringing fans closer to the creative process that has produced some of the biggest hits in country music:
Jessi Alexander has written four #1 songs, including "I Drive Your Truck," recorded by Lee Brice and winner of Song of the Year at the 2013 CMA Awards, 2013 NSAI Awards, and 2014 ACM Awards. A few of her other hits include Blake Shelton's "Mine Would Be You" and "Drink On It." Alexander also co-wrote Miley Cyrus's "The Climb," which topped the charts and won Best Song from a Movie at the 2009 MTV Movie Awards.
J.T. Harding began his music career after winning the game show VH1 Rock 'N Roll Jeopardy, which allowed him to record his first demo in Los Angeles. He worked with rocker Marilyn Manson and the band Linkin Park in California before moving to Nashville, where he wrote hits like "Different For Girls" by Dierks Bentley, "Sangria" by Blake Shelton and Uncle Kracker's "Smile," which topped the charts in and outside of the States.
Kelley Lovelace began his music career working and writing at music publishing company Perdido Key Music. In three years he became President and dubbed it Music Alley before choosing to write full time. He has received Song of the Year nominations from the Grammy Awards, the Country Music Association (CMA), the Academy of Country Music (ACM), and the TNN Music Awards. His work includes "He Didn't Have to Be" by Brad Paisley, "Don't Forget to Remember Me" by Carrie Underwood, and "Runnin' Outta Moonlight" by Randy Houser.
Jeff Outlaw is an accomplished songwriter of nine years and collaborator with many of the artists participating in this show. Outlaw is also the founder of Loud Lemon Foundation and recently signed his third contract extension with THiS Music. His hits include "She's On Her Way" by Phil Vassar and "Still Ain't Made It Home" by Casey Donahew. He has created numerous video treatments for music videos with Vassar and served as Creative Advisor for Vassar's popular show, Songs from the Cellar. He lives in Bahama, NC, with his family.
Deric Ruttan is a Grammy-nominated, Nashville-based singer/songwriter and a Canadian country music artist. He has had more than 70 songs recorded by other artists, include the chart-topping "Mine Would Be You" by Blake Shelton, "Any Ol' Barstool" by Jason Aldean, and "What Was I Thinkin'" by Dierks Bentley. Deric is currently in the studio recording music for a new EP, to be released on his own independent label, Black T Records.
Wynn Varble began writing songs at age 15 and was performing locally in a few country and bluegrass bands by the time he graduated high school. He later moved to Nashville where he signed with Reba McEntire's Starstruck Music. His songs "Waiting on a Woman" by Brad Paisley, "Have You Forgotten" by Darryl Worley, and "Little More Country Than That" by Easton Crobin were all nominated for Song Of The Year by either the ACMs or the CMAs. Varble was named Songwriter of the Year in 2009 by the Nashville Songwriters Association.
The Warren Brothers are an American songwriting duo who have written hits for several chart-topping country artists and rock bands. Brad and Brett Warren started as recording artists in their hometown of Tampa, Fla., before moving to Nashville. They were CMA nominees for Duo of the Year for six straight years and had Grammy nominations for Song of the Year and a CMA Song of the Year. Among their hits are "Highway Don't Care" by Tim McGraw, "Red Solo Cup" by Toby Keith, and "Drink to That All Night" by Jerrod Niemann.
Jimmy Yeary began his music career singing in churches with his family, playing more than 200 dates a year singing Southern gospel music. In 1994 Jimmy moved to Nashville, where songwriting became his main focus. He began writing for Skyline Music Publishing and later signed with THiS Music. He co-wrote "I Drive Your Truck" with Jessi Alexander and Connie Harrington, and other top hits include "Everything is Gonna be Alright" by David Lee Murphy with Kenny Chesney, "Anywhere With You" by Jake Owen, and "Why Wait" by Rascal Flatts.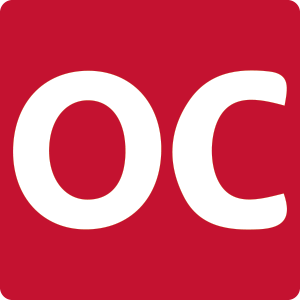 Performances with open captioning are available upon request by e-mailing [email protected] or by calling 919-680-2787 at least thirty days in advance of the scheduled performance.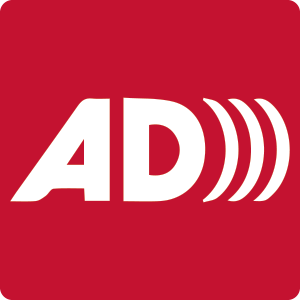 Performances with audio description are available upon request by e-mailing [email protected] or by calling 919-680-2787 at least thirty days in advance of the scheduled performance.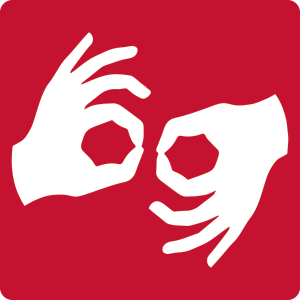 Performances with sign language are available upon request by e-mailing [email protected] or by calling 919-680-2787 at least thirty days in advance of the scheduled performance.
For other services and accomodations, visit our Accessibility Page here.
Please note that all guests require a ticket, regardless of age. Children under the age of 6 are not allowed at this performance. Children must be able to sit quietly in their own seat without disturbing other guests.
Photography and Video Recording is prohibited. All electronic devices (cell phones, smart phones, tablets, digital cameras) must be turned off before entering the seating area. Cameras with detachable lens are not allowed into the building.
DPAC offers a diverse selection of entertainment. Not all productions will appeal to or be appropriate for every guest or for all ages. Ticket buyers should take responsibility for making informed decisions regarding their purchases. We recommend visiting the official website of each show to learn more about the show you are coming to see at DPAC. If you ever have questions about the content or appropriateness of a show, please contact us at [email protected].
Our lobby doors open 60 minutes prior to show time.
7:00pm- Lobby Doors & Seating Area Opens
8:00pm- Performance Begins
*Please note all times are approximate and subject to change.
All performances scheduled at DPAC normally take place as planned. For more information on our inclement weather policy, please visit INCLEMENT WEATHER FAQ.
For your safety, all guests and their bags are subject to inspection before entry. This inspection may include the use of metal detectors. Restricted items include, but are not limited to, Alcohol, Cameras, Glass Bottles, and Weapons of any kind. In addition, we will also now restrict backpacks and any oversized bags larger than 12 inches by 12 inches x 10 inches (about the size of a standard milk crate). Safety first is our goal. Please let us know if you have any questions or feedback at [email protected].

Most tickets buyers purchase right from our website using the Buy Tickets button on this page.
In addition to purchasing online, DPAC offers several other ways to purchase the seats you want to the best Broadway, concerts, comedy, family shows and special events in North Carolina.
Our computerized ticket system enables you equal access to great DPAC seats whether you buy online, by phone, or in person at DPAC.
For more details, visit our How to Buy page for complete information on purchasing great seats for all events at DPAC.
Currently, this event has not approved using our video screens. Please feel free to check back closer to the event for updates. If approved, we will post notice here.
For many concert, comedy, and special events at DPAC, we offer added views of the stage with two big screens (size: 16' x 9') hung to the sides of the stage or above the stage. These big screens can add to the visual experience of our concert, comedy, and special events and give guests seated farther from the stage what we like to call "a tenth row view". Approval to use these screens always rests with the visiting show and about half of all concert and comedy events do use these screens.
VIP Packages are available for this performance. VIP tickets include:
A Pre-Show Reception
A Post-Show Meet and Greet
Premium Seats
Silent Auction