Postmodern Jukebox
Buy Early for Best Seats | Seats Start at $49.50 + ticket fees
The #1 Swing, Jazz & Ragtime Show in the World
The wait is finally over and Postmodern Jukebox, the time-twisting musical collective known for putting "pop music in a time machine," are set to make the '20s roar again! Kicking off in October, The Grand Reopening Tour will bring PMJ back to thrill music-starved audiences in the U.S., Canada, the U.K., Australia, New Zealand, and Europe, performing some of modern music's biggest hits in the classic styles of bygone eras. Postmodern Jukebox is set to perform at DPAC on April 13, 2022.
"I'm grateful to be able to create and collaborate with so many talented people and playing live to a theater full of music fans is something that we've all really missed," says Bradlee. "We're fortunate to have so many incredible fans worldwide that have enabled PMJ to become a global touring act, and we're looking forward to bringing outstanding talent and classic sounds to every corner of the globe once more. It's a Grand Reopening, but it's also a Grand Reunion – not just for our talented cast and crew, but also for PMJ and fans of classic, 'Old School' entertainment."
As always with PMJ's dazzling live shows, The Grand Reopening Tour will feature an ensemble of multi-talented singers and musicians bringing Bradlee's generation-spanning arrangements alive night after night. The core ensemble is often joined by surprise guests to make each concert unique and unpredictable – making for one of the most thrilling live music experiences of this and any other time period. MusicInsight.com put it quite simply in the Before Times: "Go see Postmodern Jukebox. Stop whatever you're doing, right now, and go see them!"
Over the past decade, Postmodern Jukebox has grown from a viral phenomenon into a worldwide juggernaut, amassing more than five million subscribers on their YouTube channel, growing from Bradlee's tiny apartment in Astoria, Queens, to a Los Angeles studio befitting the bandleader's increasingly ambitious vision. Most recently, PMJ reimagined the beloved theme from Friends via the evolution of music styles throughout the 20th century – beginning in the Hot Jazz 1920s and climaxing in the 90s with a guest appearance by original "I'll Be There For You" performers, The Rembrandts.
Meanwhile, Concord Records has released two Essentials compilations featuring PMJ classics from American Idol alum Haley Reinhart's torch song rendition of Radiohead's "Creep" to actor-comedian Wayne Brady's Cab Calloway-inspired version of Michael Jackson's "Thriller." In 2018, Bradlee told his incredible story in his memoir, Outside the Jukebox: How I Turned My Vintage Music Obsession Into My Dream Gig.
Since embarking on a touring career in 2014, PMJ has performed on bigger and bigger stages as they've traversed the globe, including memorable shows at Radio City Music Hall in New York City. As the Houston Press proclaimed, "Scott Bradlee's project has turned into a worldwide phenomenon in quite a small amount of time, having sold out shows in more than 60 countries around the world – and rightly so."
For a band so deeply rooted in Jazz Age aesthetics – though their time warps have touched on virtually every major trend in popular music, from doo-wop to Motown to hair metal – the coming of another twenties was obviously a symbolic milestone. Ironically, the original Roaring 20s was itself ushered in by a worldwide flu pandemic.
"It's crazy how history repeats itself," Bradlee says, "and it's striking that people back then reported the same feelings – everybody was beyond tired of being cooped up by themselves after weathering a long pandemic. They just wanted to get out there and dance and party and see each other again. Music has served such a valuable function of inspiring us and reminding us of our shared humanity throughout history, and there's simply no substitute for gathering together to experience such a powerful force live."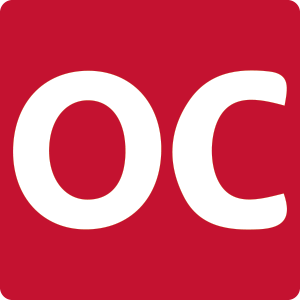 Performances with open captioning are available upon request by e-mailing customerservice@dpacnc.com or by calling 919-680-2787 at least ten business days in advance of the scheduled performance.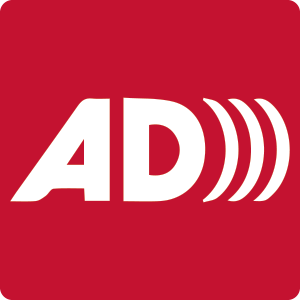 Performances with audio description are available upon request by e-mailing customerservice@dpacnc.com or by calling 919-680-2787 at least ten business days in advance of the scheduled performance.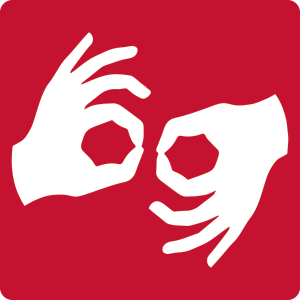 Performances with sign language are available upon request by e-mailing customerservice@dpacnc.com or by calling 919-680-2787 at least ten business days in advance of the scheduled performance.
For other services and accomodations, visit our Accessibility Page here.
Please note that all guests require a ticket, regardless of age. Children under the age of 6 are not allowed at this performance. Children must be able to sit quietly in their own seat without disturbing other guests.
NEW - Cashless Payments for Snacks and Beverages at DPAC
Cash is no longer accepted for snack or beverage purchases at DPAC's lobby bars or snack and beverage stands.
Snack and beverage purchases now require payment using credit or debit cards, Apple Pay or Google Pay or a DPAC gift card.
If you happen to arrive at DPAC with cash only, guests may purchase a DPAC gift card in $20 increments at our Entry Lobby Guest Services window. These gift cards can then be used at any lobby bar or snack and beverage stand.
DPAC offers a diverse selection of entertainment. Not all productions will appeal to or be appropriate for every guest or for all ages. Ticket buyers should take responsibility for making informed decisions regarding their purchases. We recommend visiting the official website of each show to learn more about the show you are coming to see at DPAC. If you ever have questions about the content or appropriateness of a show, please contact us at GuestServices@dpacnc.com.
COVID-19 Vaccination & Test Requirements
For this event, guests 12 years-of-age and older are required to provide documentation of full COVID-19 vaccination status or as an alternative, documentation of a recent negative COVID-19 test.
Vaccination:

Guests should be fully vaccinated against COVID-19 (at least two weeks after final dose) AND provide record of vaccination prior to entry for the event.

Negative COVID-19 Test Result:

Unvaccinated guests must have received a negative COVID-19 diagnostic test within 72-hours of the event date AND provide record of a negative result prior to entry for the event.

Currently, there is not a vaccination requirement or test requirement for guests 11 years-of-age and younger.
Please visit Vaccination or Negative Test Requirements for more information.
Our lobby doors open 60 minutes prior to show time.
7:00pm- Lobby Doors & Seating Area Opens
8:00pm- Performance Begins

* Please note all times are approximate and subject to change without notice.
Face covers will be required for this event.
The City of Durham and Durham County have reinstituted a requirement that face covers be worn indoors regardless of vaccination status.
Face covers should be worn by guests as you approach the entry doors, in lobbies, restrooms and in the seating area.
Exceptions apply when a guest is actively eating or drinking.
More information on this government order may be found via this link: Durham City and County Officials Announce New Face Cover Requirements
Help protect live shows with your responsible and respectful cooperation of this requirement.
All performances scheduled at DPAC normally take place as planned. For more information on our inclement weather policy, please visit INCLEMENT WEATHER FAQ.
Photography / Video Recording
At DPAC, each event that we host determines their own policy on photography and video recording using mobile phones. We enforce these policies at their direction.
This event has not yet communicated to DPAC, their specific policy regarding photography and video recording using mobile phones.
DPAC will make every effort to communicate this policy to guests in an email before the event.
Once you arrive at DPAC, you can also ask a staff member, look for specific signage near the doors to the seating area, or listen for pre-show announcements.
GoPro's, tablets, and cameras of any kind are prohibited at all DPAC events.
For your safety, all guests and their bags are subject to inspection before entry. This inspection may include the use of metal detectors. Restricted items include, but are not limited to, Alcohol, Cameras, Glass Bottles, and Weapons of any kind. In addition, we will also now restrict backpacks and any oversized bags larger than 12 inches x 12 inches x 10 inches (about the size of a standard milk crate). Safety first is our goal. Please let us know if you have any questions or feedback at GuestServices@DPACnc.com.

Most tickets buyers purchase right from our website using the Buy Tickets button on this page.
In addition to purchasing online, DPAC offers several other ways to purchase the seats you want to the best Broadway, concerts, comedy, family shows and special events in North Carolina.
Our computerized ticket system enables you equal access to great DPAC seats whether you buy online, by phone, or in person at DPAC.
For more details, visit our Purchase Seats page for complete information on purchasing great seats for all events at DPAC.
All tickets for DPAC events are fully digital and only accessible via your mobile device. A mobile ticket is the safest, most convenient, and flexible way to receive and manage your tickets while increasing protection against fraud. To learn more about mobile entry, please visit our Mobile Entry FAQ.
Currently, this event has not approved using our video screens. Please feel free to check back closer to the event for updates. If approved, we will post notice here.
For many concert, comedy, and special events at DPAC, we offer added views of the stage with two big screens (size: 16' x 9') hung to the sides of the stage or above the stage. These big screens can add to the visual experience of our concert, comedy, and special events and give guests seated farther from the stage what we like to call "a tenth row view". Approval to use these screens always rests with the visiting show and about half of all concert and comedy events do use these screens.
Meet & Greet
One premium reserved seat
Exclusive meet & greet with members of Postmodern Jukebox
Personal photograph with members of Postmodern Jukebox
Collectible tour poster; autographed by members of Postmodern Jukebox
Official Meet & Gret laminate
*Limited availability
VIP Tour Package
One premium reserved seat
Collectible tour poster; autographed by members of Postmodern Jukebox
Official VIP laminate
*Limited availability