Sebastian Maniscalco
You Bother Me Tour
Due to Overwhelming Demand - Fourth & Final Show Added | Seats Start at $45 + ticket fees
Making DPAC History - First Comedian to Perform 4 Shows in a Row
Fresh off a wildly successful, two-year-plus run on his Stay Hungry Tour, Billboard's 2018 Comedian of the Year Sebastian Maniscalco returns with his new You Bother Me Tour. The man the New York Times calls "America's hottest comic" has extended the initial run adding more dates in 2020 across the U.S. and Canada, including DPAC for Four Shows.
Touted as 'the comedian's comedian" by People, Maniscalco finds himself "at the vanguard of a live comedy revolution" according to Pollstar. And the man "NBC Nightly News" called "comedy's new superstar" is showing no signs of slowing down.
"There's nothing like going to a live show and seeing it in real life," Maniscalco says in a recent interview with Forbes, who named him as one of the Top 10 highest-grossing stand-up comedians in the world in 2019. "Is there a comedy bubble that's going to pop soon? Yet to be seen, but as I've been in this business, it has gotten progressively better each year and I don't see it slowing down."
Not only has the star power of Maniscalco rocketed upward in the past few years thanks to shows described by Billboard as 'devastatingly full force comedy," but also due to his high energy Netflix Original special – "Stay Hungry" - streaming now. The special, which was taped over a span of five sold-out shows at the legendary Radio City Music Hall, had Maniscalco playing for a total of 28,312 long-time fans and early believers in his unique comedic voice.
Vulture recently said of the entertainer's journey to success, "Maniscalco, without a breakout TV or film role, built a tremendous fan base the old-fashioned way: one joke at a time, one audience at a time." Although he may not have started his career in film, Maniscalco's loyal fans will continue to see more acting roles from him including his performance opposite Robert DeNiro, Al Pacino and Joe Pesci in Martin Scorsese's The Irishman.
For more information, please visit sebastianlive.com.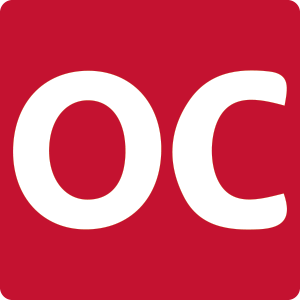 Performances with open captioning are available upon request by e-mailing [email protected] or by calling 919-680-2787 at least ten business days in advance of the scheduled performance.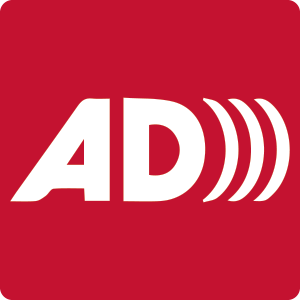 Performances with audio description are available upon request by e-mailing [email protected] or by calling 919-680-2787 at least ten business days in advance of the scheduled performance.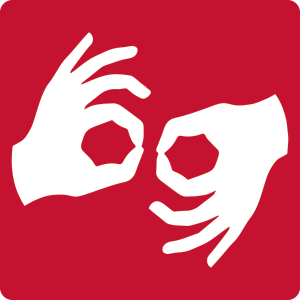 Performances with sign language are available upon request by e-mailing [email protected] or by calling 919-680-2787 at least ten business days in advance of the scheduled performance.
For other services and accomodations, visit our Accessibility Page here.
Please note that all guests require a ticket, regardless of age. Children under the age of 6 are not allowed at this performance. Children must be able to sit quietly in their own seat without disturbing other guests.
Photography is allowed at this event; however flash photography is not permitted. We ask that you be courteous to guests behind you and know that any obtrusive use or persistent video recording will not be allowed. GoPro's, iPad's, and cameras with detachable lenses are also not allowed at DPAC.
DPAC offers a diverse selection of entertainment. Not all productions will appeal to or be appropriate for every guest or for all ages. Ticket buyers should take responsibility for making informed decisions regarding their purchases. We recommend visiting the official website of each show to learn more about the show you are coming to see at DPAC. If you ever have questions about the content or appropriateness of a show, please contact us at [email protected].
Our lobby doors open 60 minutes prior to show time.
Saturday, March 7:
6:00pm- Lobby Doors & Seating Area Opens
7:00pm- Performance Begins
8:30pm- Lobby Doors & Seating Area Opens
9:30pm- Performance Begins
Sunday, March 8:
4:00pm- Lobby Doors & Seating Area Opens
5:00pm- Performance Begins
7:00pm- Lobby Doors & Seating Area Opens
8:00pm- Performance Begins
* Please note all times are approximate and subject to change without notice.
All performances scheduled at DPAC normally take place as planned. For more information on our inclement weather policy, please visit INCLEMENT WEATHER FAQ.
For your safety, all guests and their bags are subject to inspection before entry. This inspection may include the use of metal detectors. Restricted items include, but are not limited to, Alcohol, Cameras, Glass Bottles, and Weapons of any kind. In addition, we will also now restrict backpacks and any oversized bags larger than 12 inches x 12 inches x 10 inches (about the size of a standard milk crate). Safety first is our goal. Please let us know if you have any questions or feedback at [email protected].

Most tickets buyers purchase right from our website using the Buy Tickets button on this page.
In addition to purchasing online, DPAC offers several other ways to purchase the seats you want to the best Broadway, concerts, comedy, family shows and special events in North Carolina.
Our computerized ticket system enables you equal access to great DPAC seats whether you buy online, by phone, or in person at DPAC.
For more details, visit our Purchase Seats page for complete information on purchasing great seats for all events at DPAC.
Currently, this event has not approved using our video screens. Please feel free to check back closer to the event for updates. If approved, we will post notice here.
For many concert, comedy, and special events at DPAC, we offer added views of the stage with two big screens (size: 16' x 9') hung to the sides of the stage or above the stage. These big screens can add to the visual experience of our concert, comedy, and special events and give guests seated farther from the stage what we like to call "a tenth row view". Approval to use these screens always rests with the visiting show and about half of all concert and comedy events do use these screens.