Styx
With Special Guest Levon
Tickets Going Fast | Seats Start at $45 + ticket fees
Styx In Their First Ever Concert At DPAC
The six men comprising Styx have committed to rocking the Paradise together with audiences far and wide by entering their second decade of averaging over 100 shows a year and each one of them is committed to making the next show better than the last. Styx, with special guest Levon, will perform their first ever concert at DPAC on June 23, 2019.
Styx draws from over four decades of barn-burning chart hits, joyous sing-alongs, and hard-driving deep cuts. Like a symphony that builds to a satisfying crescendo, a Styx set covers a wide range of stylistic cornerstones. From the progressively sweeping splendor that is "The Grand Illusion" to the hunker-down fortitude of all that is the "Blue Collar Man," from the majestic spiritual love for a special "Lady" to the seething indictment of preening, primping pageantry for pageantry's sake of "Miss America," from an individual yearning for true connection as a "Man in the Wilderness" to a soul-deep quest to achieve what's at the heart of one's personal vision in "Crystal Ball," from the regal reach-for-the-stars bravado of "Come Sail Away" to the grainy all-in gallop of that rugged "Renegade" who had it made, the band draws on an unlimited cache of ways to immerse one's mind and body in their signature sound.
Tommy Shaw Acoustic and electric guitars, mandolin, vocals
James "JY" Young Electric guitar and vocals
Chuck Panozzo Bass guitar
Todd Sucherman Drums, percussion, Waterphone
Lawrence Gowan Piano, Hammond B3 organ, synthesizers, vocals
Ricky Phillips Bass guitar, vocals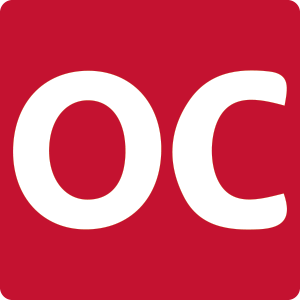 Performances with open captioning are available upon request by e-mailing [email protected] or by calling 919-680-2787 at least thirty days in advance of the scheduled performance.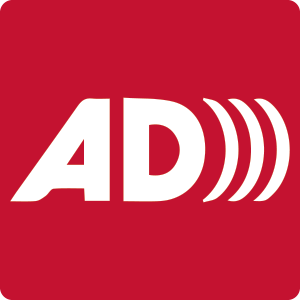 Performances with audio description are available upon request by e-mailing [email protected] or by calling 919-680-2787 at least thirty days in advance of the scheduled performance.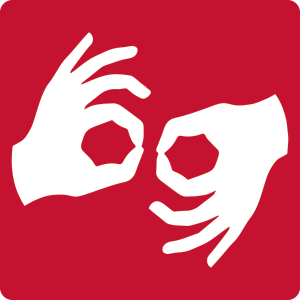 Performances with sign language are available upon request by e-mailing [email protected] or by calling 919-680-2787 at least thirty days in advance of the scheduled performance.
For other services and accomodations, visit our Accessibility Page here.
Please note that all guests require a ticket, regardless of age. Children under the age of 6 are not allowed at this performance. Children must be able to sit quietly in their own seat without disturbing other guests.
Photography and Video Recording is prohibited. All electronic devices (cell phones, smart phones, tablets, digital cameras) must be turned off before entering the seating area. Cameras with detachable lens are not allowed into the building.
DPAC offers a diverse selection of entertainment. Not all productions will appeal to or be appropriate for every guest or for all ages. Ticket buyers should take responsibility for making informed decisions regarding their purchases. We recommend visiting the official website of each show to learn more about the show you are coming to see at DPAC. If you ever have questions about the content or appropriateness of a show, please contact us at [email protected].
Our lobby doors will open 60 minutes prior to show time.
6:30pm- Lobby Doors & Seating Area Open
7:30pm- Performance Begins

*Please note all times are approximate and subject to change.
All performances scheduled at DPAC normally take place as planned. For more information on our inclement weather policy please visit INCLEMENT WEATHER FAQ.
For your safety, all guests and their bags are subject to inspection before entry. This inspection may include the use of metal detectors. Restricted items include, but are not limited to, Alcohol, Cameras, Glass Bottles, and Weapons of any kind. In addition, we will also now restrict backpacks and any oversized bags larger than 12 inches x 12 inches x 10 inches (about the size of a standard milk crate). Safety first is our goal. Please let us know if you have any questions or feedback at [email protected].

Most tickets buyers purchase right from our website using the Buy Tickets button on this page.
In addition to purchasing online, DPAC offers several other ways to purchase the seats you want to the best Broadway, concerts, comedy, family shows and special events in North Carolina.
Our computerized ticket system enables you equal access to great DPAC seats whether you buy online, by phone, or in person at DPAC.
For more details, visit our Purchase Seats page for complete information on purchasing great seats for all events at DPAC.
Currently, this event has approved using our video screens.
For many concert, comedy, and special events at DPAC, we offer added views of the stage with two big screens (size: 16' x 9') hung to the sides of the stage or above the stage. These big screens can add to the visual experience of our concert, comedy, and special events and give guests seated farther from the stage what we like to call "a tenth row view". Approval to use these screens always rests with the visiting show and about half of all concert and comedy events do use these screens.
Styx - Front Row + Meet & Greet Package
One front row ticket
VIP early entry into the venue
Exclusive meet & greet with Styx
Personal photograph with Styx
Specially designed Styx tour shirt (exclusive to packages only!)
Collectible Styx tour poster (limited print)
Styx commemorative coin
Official meet & greet laminate
Styx USB lanyard
Commemorative ticket
Limited edition Styx VIP merchandise item
Styx - Meet & Greet Package
One premium reserved ticket located in rows 2-5
VIP early entry into the venue
Exclusive meet & greet with Styx
Personal photograph with Styx
Specially designed Styx tour shirt (exclusive to packages only!)
Collectible Styx tour poster (limited print)
Styx commemorative coin
Official meet & greet laminate
Styx USB lanyard
Commemorative ticket
Limited edition Styx VIP merchandise item
Styx - Grand Illusion VIP Package
One premium reserved ticket
Specially designed Styx tour shirt (exclusive to packages only!)
Collectible Styx tour poster (limited print)
Styx commemorative coin
Styx USB lanyard
Commemorative tour laminate
Commemorative ticket
Limited edition Styx VIP merchandise item