The Australian Pink Floyd Show
All That You Feel World Tour 2020
Buy Early for Best Seats l Seats Start at $35 + ticket fees
The Biggest and Most Spectacular Pink Floyd Show on the Planet
"For the record TAPFS are a phenomenon to be witnessed live… It's almost enough to make you forget you haven't been watching Pink Floyd, but a surrogate band" - Prog
"Probably the most popular tribute band in the world" - Sunday Times 'Culture'
After celebrating more than 30 years of playing Pink Floyd music around the world, The Australian Pink Floyd Show comes to DPAC on September 20, 2020.
The All That You Feel Tour will bring to the stage the songs that mean so much to Pink Floyd fans all over the world. Representing music from every phase of Pink Floyd's journey, from Ummagumma to The Division Bell and all points in between this tour will once again reinforce TAPFS's dedication to the heritage of Barrett, Waters, Gilmour, Wright & Mason with a show that pays sincere and genuine tribute to the legendary Pink Floyd productions. State of the art lighting, crystal clear video, pinpoint lasers, gargantuan inflatables and flawless live sound that was the benchmark of Pink Floyd shows, TAPFS guarantees to delivers a memorable live experience.
Selling over 4 million tickets worldwide and described by The Times as "The Gold Standard" and The Daily Mirror as "The Kings of the Genre", The Australian Pink Floyd Show gave its first ever concert in Adelaide, Australia in 1988. Since then, they have performed in over 35 countries worldwide; played at David Gilmour's 50th birthday celebration and were even joined on stage by Rick Wright. TAPFS is the leading and biggest show of its kind in the world.
Performing the music of Pink Floyd with note for note perfection, this critically acclaimed show has been astonishing audiences worldwide for more than 3 decades. Always striving to reproduce the complete Pink Floyd experience and bring the music to new audiences, the show continues to include a stunning light and laser show, video animations, state of the art, high resolution LED screen technology and other special effects. In addition, and in true Pink Floyd fashion, there are several huge inflatables including a giant pig and their own unique Pink Kangaroo.
They have worked with musicians like Guy Pratt, Durga McBroom and her sister Lorelei McBroom who have toured with Pink Floyd, as well as sound engineer Colin Norfield who worked with Pink Floyd during their 'Division Bell' tour and on David Gilmour's solo tours.
Often described as being much more than a tribute band, The Australian Pink Floyd Show is the first Pink Floyd tribute show that took the concept into the worldwide arena circuit. The band has played to sell out audiences throughout Europe, UK, America, Canada, South America and Russia.
With over 30 years of history, the world's biggest, best and greatest Pink Floyd tribute show continues to delight its global fan base.
Steve Mac – Guitar & Vocals
Jason Sawford – Keyboards
Dave Fowler – Guitar & Vocals
Paul Bonney – Drums
Ricky Howard – Bass & Vocals
Chris Barnes – Vocals
Mike Kidson – Saxophone
Lorelei McBroom – Backing Vocals
Lara Smiles – Backing Vocals
Emily Lynn – Backing Vocals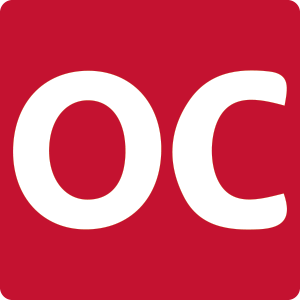 Performances with open captioning are available upon request by e-mailing [email protected] or by calling 919-680-2787 at least ten business days in advance of the scheduled performance.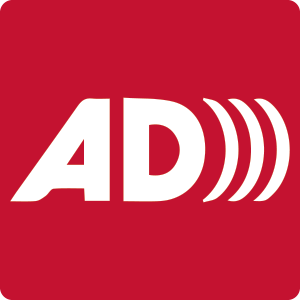 Performances with audio description are available upon request by e-mailing [email protected] or by calling 919-680-2787 at least ten business days in advance of the scheduled performance.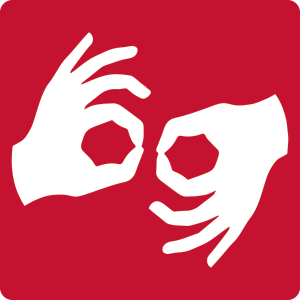 Performances with sign language are available upon request by e-mailing [email protected] or by calling 919-680-2787 at least ten business days in advance of the scheduled performance.
For other services and accomodations, visit our Accessibility Page here.
Please note that all guests require a ticket, regardless of age. Children under the age of 6 are not allowed at this performance. Children must be able to sit quietly in their own seat without disturbing other guests.
Our lobby doors open 60 minutes prior to show time.
6:30pm- Lobby Doors & Seating Area Opens
7:30pm- Performance Begins

* Please note all times are approximate and subject to change without notice.
All performances scheduled at DPAC normally take place as planned. For more information on our inclement weather policy, please visit INCLEMENT WEATHER FAQ.
Photography / Video Recording
At DPAC, each event that we host determines their own policy on photography and video recording using mobile phones. We enforce these policies at their direction.
This event has not yet communicated to DPAC, their specific policy regarding photography and video recording using mobile phones.
DPAC will make every effort to communicate this policy to guests in an email before the event.
Once you arrive at DPAC, you can also ask a staff member, look for specific signage near the doors to the seating area, or listen for pre-show announcements.
GoPro's, tablets, and cameras of any kind are prohibited at all DPAC events.
For your safety, all guests and their bags are subject to inspection before entry. This inspection may include the use of metal detectors. Restricted items include, but are not limited to, Alcohol, Cameras, Glass Bottles, and Weapons of any kind. In addition, we will also now restrict backpacks and any oversized bags larger than 12 inches x 12 inches x 10 inches (about the size of a standard milk crate). Safety first is our goal. Please let us know if you have any questions or feedback at [email protected].

Your phone's your ticket. Locate your tickets in your Ticketmaster account - or in the app. When you go mobile, your tickets will not be emailed to you or available for print.
Most tickets buyers purchase right from our website using the Buy Tickets button on this page.
In addition to purchasing online, DPAC offers several other ways to purchase the seats you want to the best Broadway, concerts, comedy, family shows and special events in North Carolina.
Our computerized ticket system enables you equal access to great DPAC seats whether you buy online, by phone, or in person at DPAC.
For more details, visit our Purchase Seats page for complete information on purchasing great seats for all events at DPAC.
Currently, this event has not approved using our video screens. Please feel free to check back closer to the event for updates. If approved, we will post notice here.
For many concert, comedy, and special events at DPAC, we offer added views of the stage with two big screens (size: 16' x 9') hung to the sides of the stage or above the stage. These big screens can add to the visual experience of our concert, comedy, and special events and give guests seated farther from the stage what we like to call "a tenth row view". Approval to use these screens always rests with the visiting show and about half of all concert and comedy events do use these screens.
Meet & Greet Package

Package includes:

-One reserved ticket located in the first 10 rows

-VIP early entry into the venue

-Exclusive preshow meet & greet with the members of The Australian Pink Floyd Show

-Personal photograph with the members of The Australian Pink Floyd Show

-VIP access to The Australian Pink Floyd Show preshow soundcheck

-Specially designed All That You Feel tour poster autographed by the band (limited print)

-The Australian Pink Floyd Show beanie

-Collectible The Australian Pink Floyd Show commemorative challenge coin

-Exclusive The Australian Pink Floyd Show VIP merchandise item

-Meet & greet laminate

-Commemorative ticket

-Very limited availability

All That You Feel - VIP Tour Package

Package includes:

-One premium reserved ticket (first 15 rows)

-Specially designed All That You Feel tour poster autographed by the band (limited print)

-The Australian Pink Floyd Show beanie

-Collectible The Australian Pink Floyd Show commemorative challenge coin

-Exclusive The Australian Pink Floyd Show VIP merchandise item

-VIP Tour laminate

-Commemorative ticket

-Limited availability