Durham 150 Closing Ceremony
Presented by Duke University and Duke Health
For Best Seats, Buy Now | Seats Start at $15 + ticket fees
Celebrating Durham and 150 Years of Innovation
The Durham 150 Closing Ceremony Presented by Duke University and Duke Health will take place on Saturday, November 2 from 7:30 p.m.-10 p.m. at DPAC. This will be a culminating event of Durham 150, the official yearlong commemoration of the 150th anniversary of the City of Durham's incorporation. The Closing Ceremony will explore the history of Durham through narration, video, live performance and music.
The production will open with remarks from Mayor Steve Schewel, along with a welcome from Occaneechi Tribal Chairman, Tony Hayes. The Ocaneechi and Eno Native American tribes were the area's earliest settlers. From there, the production will recount pivotal moments of the last 150 years in Durham while spotlighting the work and accomplishments of 29 individuals identified by the Sesquicentennial Honors Commission as heroes and change-makers. The Sesquicentennial Honors Commission, separate from the Durham 150 Convening Committee, was elected by City Council at the beginning of the year and charged with nominating people from Durham's past to officially recognize during the anniversary year.
Throughout the Closing Ceremony, three large video walls will feature historical visual materials compiled by FireStream Media, while narration written by historian Jim Wise and recorded by long-time WUNC, 91.5 FM host Frank Stasio walk the audience through time. There will also be live and recorded music throughout from the John Brown Little Big Band. Live actors will lend perspective in transitional scenes created by Durham playwright Howard Craft and directed by JaMeeka Holloway-Burrell, artistic director of Durham's Black Ops Theatre Company. A light-hearted video that playfully envisions Durham's next 50 years will then be shown to the audience. It has been created, produced and narrated by Durham middle and high school students under the direction of David Stein, a Senior Educational PepsiCo Program Coordinator at Duke University with the Office of Durham & Regional Affairs. The students worked with professional animators, Rick Melges, a Duke University video producer, and Hannah Darrah, a Durham native who operates Berlin Studios in Philadelphia. The program will conclude with a live performance of a new Durham anthem composed by Gavin Williams, Joshua Gunn and Phil Cook for the sesquicentennial commemoration.
The City of Durham is the presenting sponsor of the Durham 150 year of celebration, which is also supported by Discover Durham, the Museum of Durham History and the generous contributions of Durham residents, businesses, and organizations. Durham County has also provided a major contribution. The Durham 150 Closing Ceremony is presented by Duke University and Duke Health. The production is also supported by Nederlander & PFM, a gold sponsor of the Closing Ceremony and VIP Reception, and SunTrust Bank, a bronze sponsor of the Closing Ceremony. To find out how to make an individual or corporate contribution to Durham 150, please visit the Museum of Durham History's website.
For more information about Durham 150, visit www.Durham150.org.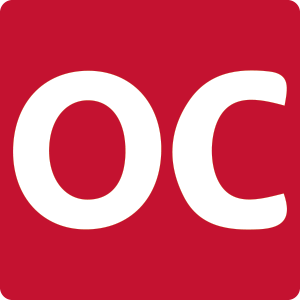 Performances with open captioning are available upon request by e-mailing customerservice@dpacnc.com or by calling 919-680-2787 at least thirty days in advance of the scheduled performance.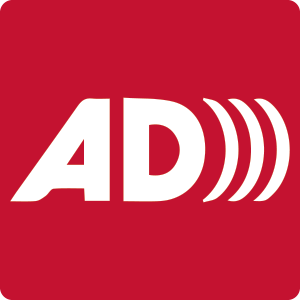 Performances with audio description are available upon request by e-mailing customerservice@dpacnc.com or by calling 919-680-2787 at least thirty days in advance of the scheduled performance.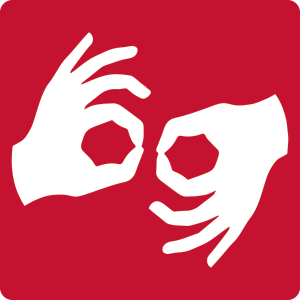 Performances with sign language are available upon request by e-mailing customerservice@dpacnc.com or by calling 919-680-2787 at least thirty days in advance of the scheduled performance.
For other services and accomodations, visit our Accessibility Page here.
Please note that all guests require a ticket, regardless of age. Children under the age of 6 are not allowed at this performance. Children must be able to sit quietly in their own seat without disturbing other guests.
Photography and Video Recording is prohibited. All electronic devices (cell phones, smart phones, tablets, digital cameras) must be turned off before entering the seating area. Cameras with detachable lens are not allowed into the building.
DPAC offers a diverse selection of entertainment. Not all productions will appeal to or be appropriate for every guest or for all ages. Ticket buyers should take responsibility for making informed decisions regarding their purchases. We recommend visiting the official website of each show to learn more about the show you are coming to see at DPAC. If you ever have questions about the content or appropriateness of a show, please contact us at GuestServices@dpacnc.com.
Our lobby doors open 60 minutes prior to show time.
6:30pm- Lobby Doors & Seating Area Opens
7:30pm- Performance Begins

* Please note all times are approximate and subject to change without notice.
All performances scheduled at DPAC normally take place as planned. For more information on our inclement weather policy, please visit INCLEMENT WEATHER FAQ.
For your safety, all guests and their bags are subject to inspection before entry. This inspection may include the use of metal detectors. Restricted items include, but are not limited to, Alcohol, Cameras, Glass Bottles, and Weapons of any kind. In addition, we will also now restrict backpacks and any oversized bags larger than 12 inches x 12 inches x 10 inches (about the size of a standard milk crate). Safety first is our goal. Please let us know if you have any questions or feedback at GuestServices@DPACnc.com.

Most tickets buyers purchase right from our website using the Buy Tickets button on this page.
In addition to purchasing online, DPAC offers several other ways to purchase the seats you want to the best Broadway, concerts, comedy, family shows and special events in North Carolina.
Our computerized ticket system enables you equal access to great DPAC seats whether you buy online, by phone, or in person at DPAC.
For more details, visit our Purchase Seats page for complete information on purchasing great seats for all events at DPAC.
Currently, this event has not approved using our video screens. Please feel free to check back closer to the event for updates. If approved, we will post notice here.
For many concert, comedy, and special events at DPAC, we offer added views of the stage with two big screens (size: 16' x 9') hung to the sides of the stage or above the stage. These big screens can add to the visual experience of our concert, comedy, and special events and give guests seated farther from the stage what we like to call "a tenth row view". Approval to use these screens always rests with the visiting show and about half of all concert and comedy events do use these screens.