The Gutfeld Monologues Live with Greg Gutfeld
with Special Guest Tom Shillue
Tickets Going Fast l Seats Start at $39.50 + ticket fees
Fox News Superstar
Join Greg Gutfeld for an unforgettable evening of hilarious, insightful and engaging conversation on topics from his NYT Best Seller The Gutfeld Monologues.
Greg Gutfeld has been called "outrageous and outspoken," neither of which he denies. A libertarian political satirist, humorist, magazine editor and blogger, he is perhaps best known as host of The Greg Gutfeld Show and co-host of The Five on Fox News Channel. Joining the network in 2007 as a contributor, Gutfeld was host of the former 3AM/ET late night show Red Eye from 2007-2015.
On The Greg Gutfeld Show, Greg parodies current events and converses on key issues, bringing a comedic twist to the news. Additionally, Gutfeld interviews newsmakers and culture critics on the major headlines of the week.
On The Five, Gutfeld is part of a roundtable ensemble of FNC personalities who discuss, debate and even debunk the hot news stories, controversies and issues of the day.
The Weekly Standard calls him "the most dangerous man on television." According to the magazine, unlike other media darlings, "Gutfeld's stuff actually is subversive, a stink bomb hurled into every faculty lounge, mainstream newsroom, movie studio, and nonprofit boardroom in America."
He is the author of eight books, among them, three New York Times Best Sellers, "How to be Right" "Not Cool" and "The Joy of Hate" and his newest book "The Gutfeld Monologues", which have garnered praise and pithy quotes from the likes of Dennis Miller, Mike Huckabee, Ann Coulter and Andrew Breitbart who said: "Trust me, you don't want him setting his sights on your hypocrisy and public failings." Consider yourself warned.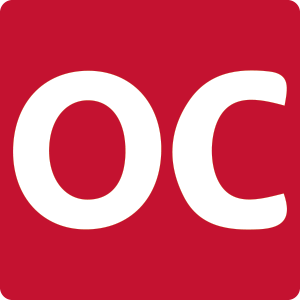 Performances with open captioning are available upon request by e-mailing customerservice@dpacnc.com or by calling 919-680-2787 at least thirty days in advance of the scheduled performance.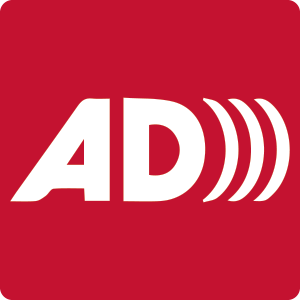 Performances with audio description are available upon request by e-mailing customerservice@dpacnc.com or by calling 919-680-2787 at least thirty days in advance of the scheduled performance.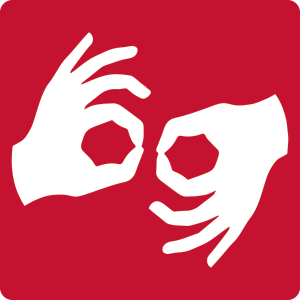 Performances with sign language are available upon request by e-mailing customerservice@dpacnc.com or by calling 919-680-2787 at least thirty days in advance of the scheduled performance.
For other services and accomodations, visit our Accessibility Page here.
Please note that all guests require a ticket, regardless of age. Children under the age of 6 are not allowed at this performance. Children must be able to sit quietly in their own seat without disturbing other guests.
Photography is allowed at this event; however flash photography is not permitted. We ask that you be courteous to guests behind you and know that any obtrusive use or persistent video recording will not be allowed. GoPro's, iPad's, and cameras with detachable lenses are also not allowed at DPAC.
DPAC offers a diverse selection of entertainment. Not all productions will appeal to or be appropriate for every guest or for all ages. Ticket buyers should take responsibility for making informed decisions regarding their purchases. We recommend visiting the official website of each show to learn more about the show you are coming to see at DPAC. If you ever have questions about the content or appropriateness of a show, please contact us at GuestServices@dpacnc.com.
Our lobby doors open 60 minutes prior to show time.
6:00pm- Lobby Doors & Seating Area Opens
7:00pm- Performance Begins

* Please note all times are approximate and subject to change without notice.
All performances scheduled at DPAC normally take place as planned. For more information on our inclement weather policy, please visit INCLEMENT WEATHER FAQ.
For your safety, all guests and their bags are subject to inspection before entry. This inspection may include the use of metal detectors. Restricted items include, but are not limited to, Alcohol, Cameras, Glass Bottles, and Weapons of any kind. In addition, we will also now restrict backpacks and any oversized bags larger than 12 inches x 12 inches x 10 inches (about the size of a standard milk crate). Safety first is our goal. Please let us know if you have any questions or feedback at GuestServices@DPACnc.com.

Most tickets buyers purchase right from our website using the Buy Tickets button on this page.
In addition to purchasing online, DPAC offers several other ways to purchase the seats you want to the best Broadway, concerts, comedy, family shows and special events in North Carolina.
Our computerized ticket system enables you equal access to great DPAC seats whether you buy online, by phone, or in person at DPAC.
For more details, visit our Purchase Seats page for complete information on purchasing great seats for all events at DPAC.
Currently, this event has not approved using our video screens. Please feel free to check back closer to the event for updates. If approved, we will post notice here.
For many concert, comedy, and special events at DPAC, we offer added views of the stage with two big screens (size: 16' x 9') hung to the sides of the stage or above the stage. These big screens can add to the visual experience of our concert, comedy, and special events and give guests seated farther from the stage what we like to call "a tenth row view". Approval to use these screens always rests with the visiting show and about half of all concert and comedy events do use these screens.
Premium Seat VIP Meet & Greet Package
Meet Greg Gutfeld live in person BEFORE the show! Get your tour poster autographed by Greg and have your photo taken by our professional photographer. Each person will also get a Limited Edition Gutfeld Tour Laminate & Gutfeld Cloth Tote bag. Photos will be made available free for download after the event.

Gutfeld Gift Tote
Autographed Tour Poster
Limited Edition Tour Laminate
Photo Opportunity with a professional photographer
Premium Seat with Autographed Gift Package
Enjoy premium seating and an autographed copy of the brand new paperback edition of The Gutfeld Monologues, a Tour Poster and all of this in your own Gutfeld Cloth Tote bag. Unfortunately Tyrus doesn't come with the Tote.

Tour Poster
Gutfeld Gift Tote
Autographed Gutfeld Monologues Paperback Edition