The Ultimate Queen Celebration Starring Marc Martel
Absolute Must See For Queen Fans
Tickets Going Fast | Seats Start at $19.70 + ticket fees
Absolute Must See For Queen Fans
"Martel's vocal resemblance to Mercury is striking"
– Rolling Stone

"Marc Martel's ability to sound like Freddie Mercury remains staggering."
- USAToday.com
"It's hard to find someone who sings like Freddie Mercury and I'm not sure the movie would have happened if we didn't have Marc Martel."
-Producer, Graham King of G.K. Films
Due to Demand - New Seats just opened at $19.70 + ticket fees in honor of the year Queen was formed.
The Ultimate Queen Celebration, an explosive, attention-commanding tribute where some of the most iconic rock anthems of all time collide with a theatrical performance style and eye-popping production. At its core, the riveting show focuses on the extremely diverse body of the band's greatest hits, from the grandiose "Bohemian Rhapsody" to the adrenaline-pumping "We Will Rock You," the euphoric "We Are The Champions," the funky "Another One Bites The Dust," the stadium-shaking David Bowie collaboration "Under Pressure," the soulful "Somebody To Love" and the swinging "Crazy Little Thing Called Love" (to name but a few from the steroid-stacked set list).
In addition to the obligatory but nonetheless consistently astounding selections, The Ultimate Queen Celebration also incorporates an entirely unique angle that will have die-hards and casual appreciators alike clamoring to hear several other sides of Martel. "Near the end of Freddie's life, he explored other styles of music beyond rock, including opera, so with that in mind, the show also includes a segment of familiar songs in the flavor of what they might have sounded like had Freddie ever gotten the chance to sing them," he explains.
The Ultimate Queen Celebration is a 5-piece band comprised of lead vocalist Marc Martel, accompanied by a short list of uber-talented musicians, including Brandon Ethridge (keys), Tristan Avakian (guitar), Jason Gianni (Drums), Mike Cohen (bass), Angus Clark (guitar), J.R. McNeely (bass), and others.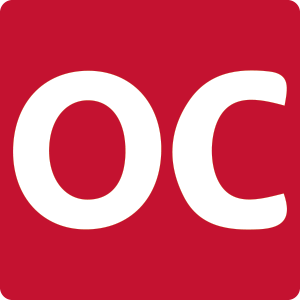 Performances with open captioning are available upon request by e-mailing customerservice@dpacnc.com or by calling 919-680-2787 at least thirty days in advance of the scheduled performance.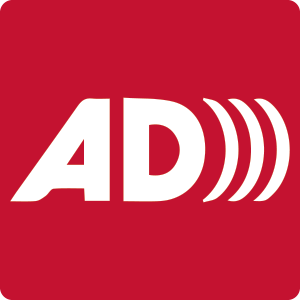 Performances with audio description are available upon request by e-mailing customerservice@dpacnc.com or by calling 919-680-2787 at least thirty days in advance of the scheduled performance.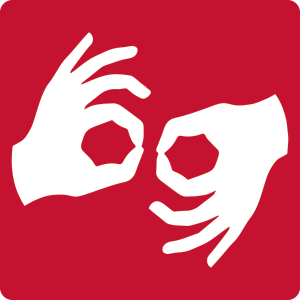 Performances with sign language are available upon request by e-mailing customerservice@dpacnc.com or by calling 919-680-2787 at least thirty days in advance of the scheduled performance.
For other services and accomodations, visit our Accessibility Page here.
Please note that all guests require a ticket, regardless of age. Children under the age of 6 are not allowed at this performance. Children must be able to sit quietly in their own seat without disturbing other guests.
Photography and Video Recording is prohibited. All electronic devices (cell phones, smart phones, tablets, digital cameras) must be turned off before entering the seating area. Cameras with detachable lens are not allowed into the building.
DPAC offers a diverse selection of entertainment. Not all productions will appeal to or be appropriate for every guest or for all ages. Ticket buyers should take responsibility for making informed decisions regarding their purchases. We recommend visiting the official website of each show to learn more about the show you are coming to see at DPAC. If you ever have questions about the content or appropriateness of a show, please contact us at GuestServices@dpacnc.com.
Our lobby doors will open 60 minutes prior to show time.
7:00pm- Lobby Doors & Seating Area Open
8:00pm- Performance Begins

*Please note all times are approximate and subject to change.
All performances scheduled at DPAC normally take place as planned. For more information on our inclement weather policy, please visit INCLEMENT WEATHER FAQ.
For your safety, all guests and their bags are subject to inspection before entry. This inspection may include the use of metal detectors. Restricted items include, but are not limited to, Alcohol, Cameras, Glass Bottles, and Weapons of any kind. In addition, we will also now restrict backpacks and any oversized bags larger than 12 inches x 12 inches x 10 inches (about the size of a standard milk crate). Safety first is our goal. Please let us know if you have any questions or feedback at guestservices@DPACnc.com.

Most tickets buyers purchase right from our website using the Buy Tickets button on this page.
In addition to purchasing online, DPAC offers several other ways to purchase the seats you want to the best Broadway, concerts, comedy, family shows and special events in North Carolina.
Our computerized ticket system enables you equal access to great DPAC seats whether you buy online, by phone, or in person at DPAC.
For more details, visit our Purchase Seats page for complete information on purchasing great seats for all events at DPAC.
Currently, this event has approved using our video screens.
For many concert, comedy, and special events at DPAC, we offer added views of the stage with two big screens (size: 16' x 9') hung to the sides of the stage or above the stage. These big screens can add to the visual experience of our concert, comedy, and special events and give guests seated farther from the stage what we like to call "a tenth row view". Approval to use these screens always rests with the visiting show and about half of all concert and comedy events do use these screens.
Pre Show meet and greet. Each person gets a copy of their new CD