Triangle Rising Stars
Presented by Marchael Bayne
Buy Early for Best Seats | Seats Start at $10 + ticket fees
Marchael Bayne presents Triangle Rising Stars at DPAC on Thursday, May 16 at 7:30 p.m. starring student finalists from Triangle and surrounding area high school musical productions.
In 2011, DPAC established Triangle Rising Stars, a regional qualifying event as part of The National High School Musical Theatre Awards (NHSMTA). This national competition celebrates outstanding student performances in high school musical productions across the United States. Triangle Rising Stars is the regional competition that brings together high school musical theatre students from Central and Eastern North Carolina to perform and compete for the chance to represent DPAC in the national finals in New York City each summer.
Throughout the school year judges from DPAC, WTVD ABC 11, Duke and other local organizations attend high school musical theatre productions across the region. Twenty regional finalists are then selected to attend a retreat and compete with the best of their peers, culminating with the Triangle Rising Stars showcase and awards show at DPAC each May.
Awards in this regional competition include Best Actor and Actress, Best Ensemble, Best Musical, and more. The Triangle Rising Stars Best Actress and Best Actor receive $2,000 academic scholarships and are invited to an all-expense paid trip to the NHSMTA program in New York City. The National Awards program takes place at Nederlander's Minskoff Theatre, home theatre for Disney's The Lion King. In total, 40 regional competitions send finalists to New York representing the best High School musical theater students nationwide that participate.
Student performers all across the U.S. compete in the national program by winning top honors at regional high school musical theatre awards competitions presented by Broadway League member performing arts centers just like DPAC. Over 1,000 high schools and 50,000 students participate in these annual events. Since its inception in 2009, the NHSMTA has enabled over $1,000,000 in university and conservatory scholarships to be awarded to talented students at the national and local level—several of whom have already been cast in Broadway, Touring and West End productions.
NHSMTA nominees will prepare for their Broadway debut during a ten-day professional training intensive with NYU Tisch School of the Arts' New Studio on Broadway faculty members plus other theatre professionals.
Winners are selected by a panel of judges comprised of notable theatre professionals including Tony Award-winning producers and award-winning casting experts.
Founded in 2009 by Nederlander Alliances LLC, Pittsburgh CLO, and Broadway Education Alliance (BEA), NHSMTA's mission is to raise the profile of musical theatre in schools, recognize dedicated teachers and inspire the next generation of performers and enthusiasts. Also known as The Jimmy™ Awards, in honor of legendary Broadway producer/theatre owner James M. Nederlander, the NHSMTA is supported by many leading theatre industry organizations. More information about the National High School Musical Theatre Awards can be found at NHSMTA.COM.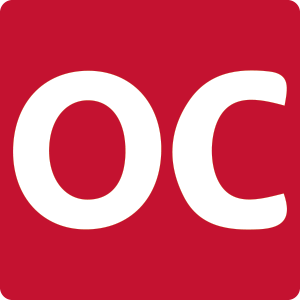 Performances with open captioning are available upon request by e-mailing [email protected] or by calling 919-680-2787 at least thirty days in advance of the scheduled performance.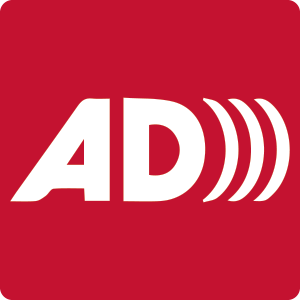 Performances with audio description are available upon request by e-mailing [email protected] or by calling 919-680-2787 at least thirty days in advance of the scheduled performance.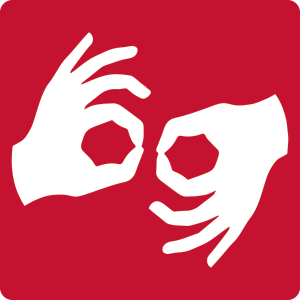 Performances with sign language are available upon request by e-mailing [email protected] or by calling 919-680-2787 at least thirty days in advance of the scheduled performance.
For other services and accomodations, visit our Accessibility Page here.
Please note that all guests require a ticket, regardless of age. Children under the age of 6 are not allowed at this performance. Children must be able to sit quietly in their own seat without disturbing other guests.
Photography and Video Recording is prohibited. All electronic devices (cell phones, smart phones, tablets, digital cameras) must be turned off before entering the seating area. Cameras with detachable lens are not allowed into the building.
Our lobby doors open 60 minutes prior to show time.
6:30pm- Lobby Doors & Seating Area Opens
7:30pm- Performance Begins

* Please note all times are approximate and subject to change without notice.
All performances scheduled at DPAC normally take place as planned. For more information on our inclement weather policy, please visit INCLEMENT WEATHER FAQ.
For your safety, all guests and their bags are subject to inspection before entry. This inspection may include the use of metal detectors. Restricted items include, but are not limited to, Alcohol, Cameras, Glass Bottles, and Weapons of any kind. In addition, we will also now restrict backpacks and any oversized bags larger than 12 inches x 12 inches x 10 inches (about the size of a standard milk crate). Safety first is our goal. Please let us know if you have any questions or feedback at [email protected].

Most tickets buyers purchase right from our website using the Buy Tickets button on this page.
In addition to purchasing online, DPAC offers several other ways to purchase the seats you want to the best Broadway, concerts, comedy, family shows and special events in North Carolina.
Our computerized ticket system enables you equal access to great DPAC seats whether you buy online, by phone, or in person at DPAC.
For more details, visit our How to Buy page for complete information on purchasing great seats for all events at DPAC.
Currently, this event has not approved using our video screens. Please feel free to check back closer to the event for updates. If approved, we will post notice here.
For many concert, comedy, and special events at DPAC, we offer added views of the stage with two big screens (size: 16' x 9') hung to the sides of the stage or above the stage. These big screens can add to the visual experience of our concert, comedy, and special events and give guests seated farther from the stage what we like to call "a tenth row view". Approval to use these screens always rests with the visiting show and about half of all concert and comedy events do use these screens.
DPAC offers a diverse selection of entertainment. Not all productions will appeal to or be appropriate for every guest or for all ages. Ticket buyers should take responsibility for making informed decisions regarding their purchases. We recommend visiting the official website of each show to learn more about the show you are coming to see at DPAC. If you ever have questions about the content or appropriateness of a show, please contact us at [email protected].