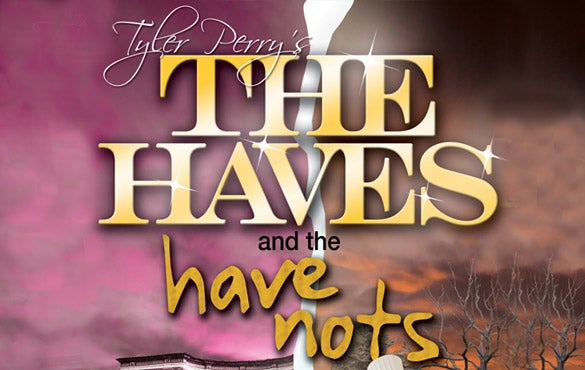 Tyler Perry's The Haves and The Have Nots
Tyler Perry, one of the most accomplished stage writers of this decade, has assembled an all-new cast of performers for this hilarious, thought provoking stage production, "The Haves and The Have Nots".
The story opens at the home of Grandma Hattie who has allowed her daughter and family to move in after recently falling on hard times. The family is facing eviction and the man of the house is torn as he's been out of job for months.

He lands a job, with his wife, at the home of wealthy real estate giant – Mr. Willis. Good news, right…wrong! Shortly after being hired, the handyman becomes prey to the tycoon's wife – confirmed by the longtime butler. The level to which she stoops to crave her insatiable appetite for this strapping young man is unbelievable. What's this married man to do? Deceive his wife or accept an offer that will answer all of his financial nightmares.

Back at home, Grandma Hattie is dealing with the rigors of possibly losing her home of thirty years and wondering why her grandson is running the streets at odd hours of the night. Is he hiding something, if so, will his traveled road lead down another bumpy path for the family?
This riotously funny, dramatic, gut-wrenching production features Palmer Williams Jr. from Tyler Perry's TV sitcom - House of Payne; Patrice Lovely, formerly with the UniverSoul Circus; Kislyck Halsey, Maurice Lauchner, Alexis Jones, Tony Hightower and lastly, Jeffrey Lewis from Tyler Perry's Madea's Big Happy Family.

The Haves and The Have Nots is a powerful story. It's told with brutal truth, honor and love. If you need a good cry or a side-splitting laugh, get your tickets today. It is the hottest show on the national tour!

Additional Ticket Information
Buy at 919.680.2787, Ticketmaster, or the DPAC Ticket Center.