Wardruna
Buy Early for Best Seats | Seats Start at $34.50 + ticket fees
First Time Ever in the Triangle
WARDRUNA have announced plans for a solo North American tour with a stop at DPAC on October 12, 2022.
Wardruna is a Norwegian music constellation dedicated to creating musical renditions of ancient Norse and Nordic traditions. They use a broad selection of both traditional and historical Nordic instruments. Non-traditional instruments and other sources of sound such as trees, stones, bones, water and fire are used to enhance the nature of the theme being 'portrayed' in each case. Thorough research and serious study form an important foundation for their music, but the ultimate intention is not to copy or recreate music from any specific time period. They take thoughts, tools and methods from the past and use them to create new music which builds on the contemporary as well as the ancient.
WARDRUNA have carved a rich, polyphonic and dramatic musical landscape that honors the ancient past without gimmick, while simultaneously illuminating meaningful expressions of Norse tradition through intrinsically detailed contemporary composition. Beyond genre, theirs is a sound that must be truly experienced. Their first-ever concert was held in front of the 1,500-year-old Gokstad Viking ship in Oslo, NO and they're the only band to have ever been allowed to hold an amplified concert at the Viking ship museum. Since then they've performed sold-out shows worldwide, including major festival headlining appearances (Hellfest, Roadburn, Summer Breez, Castle Fest, Echoes & Merveilles, Rock oz Arenes, Rock The Coast, etc.).
Since their formation in the early 2000's initiated by composer Einar Selvik, WARDRUNA have had vast worldwide success, transcending music genres, cultures and languages while being renowned for their innovative and genre-creating renditions of ancient Nordic traditions.

The group's massive musical contributions to History Channel ́s TV series VIKINGS—which consists of over 60 placements and substantial work on the show's musical score in addition to appearances by EINAR, who starred and performed on two occasions in Season 3 and 4-- has exposed their music to a broad audience worldwide.
WARDRUNA merge academics with pop culture, and their thorough and serious approach has made them one of today's foremost communicators of Norse culture. Today's top international scholars on Old Norse studies use EINAR's work to exemplify how music might have been executed in earlier times in Scandinavia and he has lectured about his work with historical music in prestigious universities such as Oxford, University of Denver, Reykjavik University and University of Bergen. Alongside fellow Norwegian metal band Enslaved, WARDRUNA was commissioned by the Norwegian government to write and perform a music-piece for the 200-year anniversary of the Norwegian constitution in 2014.
Experience WARDRUNA live at DPAC.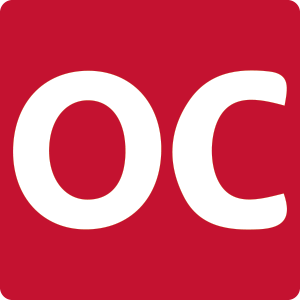 Performances with open captioning are available upon request by e-mailing customerservice@dpacnc.com or by calling 919-680-2787 at least ten business days in advance of the scheduled performance.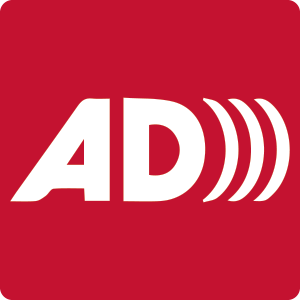 Performances with audio description are available upon request by e-mailing customerservice@dpacnc.com or by calling 919-680-2787 at least ten business days in advance of the scheduled performance.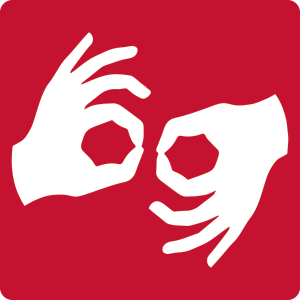 Performances with sign language are available upon request by e-mailing customerservice@dpacnc.com or by calling 919-680-2787 at least ten business days in advance of the scheduled performance.
For other services and accomodations, visit our Accessibility Page here.
Please note that all guests require a ticket, regardless of age. Children under the age of 6 are not allowed at this performance. Children must be able to sit quietly in their own seat without disturbing other guests.
NEW - Cashless Payments for Snacks and Beverages at DPAC
Cash is no longer accepted for snack or beverage purchases at DPAC's lobby bars or snack and beverage stands.
Snack and beverage purchases now require payment using credit or debit cards, Apple Pay or Google Pay or a DPAC gift card.
If you happen to arrive at DPAC with cash only, guests may purchase a DPAC gift card in $20 increments at our Entry Lobby Guest Services window. These gift cards can then be used at any lobby bar or snack and beverage stand.
DPAC offers a diverse selection of entertainment. Not all productions will appeal to or be appropriate for every guest or for all ages. Ticket buyers should take responsibility for making informed decisions regarding their purchases. We recommend visiting the official website of each show to learn more about the show you are coming to see at DPAC. If you ever have questions about the content or appropriateness of a show, please contact us at GuestServices@dpacnc.com.
Our lobby doors open 60 minutes prior to show time.
7:00pm- Lobby Doors
8:00pm- Performance Begins

* Please note all times are approximate and subject to change without notice.
Based on personal preference, face covers are welcome at this event, but not required.
Please note that health or safety requirements are subject to change per requirements of local or state officials or as specified by individual shows.
All performances scheduled at DPAC normally take place as planned. For more information on our inclement weather policy, please visit INCLEMENT WEATHER FAQ.
Photography / Video Recording
At DPAC, each event that we host determines their own policy on photography and video recording using mobile phones. We enforce these policies at their direction.
This event has not yet communicated to DPAC, their specific policy regarding photography and video recording using mobile phones.
DPAC will make every effort to communicate this policy to guests in an email before the event.
Once you arrive at DPAC, you can also ask a staff member, look for specific signage near the doors to the seating area, or listen for pre-show announcements.
GoPro's, tablets, and cameras of any kind are prohibited at all DPAC events.
For your safety, all guests and their bags are subject to inspection before entry.
This inspection may include the use of metal detectors.
Restricted items include, but are not limited to: Alcohol, Cameras, Glass Bottles, and Weapons of any kind.
In addition, no large bags are allowed including backpacks and large purses 12 or more inches deep.
Small clutch purses are STRONGLY recommended.
For family shows that allow very young children, diapers bags are allowed for guests with infants and toddlers (child must be present).
Safety first is our goal. Please let us know if you have any questions or feedback at guestservices@DPACnc.com

Most tickets buyers purchase right from our website using the Buy Tickets button on this page.
In addition to purchasing online, DPAC offers several other ways to purchase the seats you want to the best Broadway, concerts, comedy, family shows and special events in North Carolina.
Our computerized ticket system enables you equal access to great DPAC seats whether you buy online, by phone, or in person at DPAC.
For more details, visit our Purchase Seats page for complete information on purchasing great seats for all events at DPAC.
All tickets for DPAC events are fully digital and only accessible via your mobile device. A mobile ticket is the safest, most convenient, and flexible way to receive and manage your tickets while increasing protection against fraud. To learn more about mobile entry, please visit our Mobile Entry FAQ.
Vaccination / Negative Test Result – NOT REQUIRED
Given the declining number of cases and the declining percentage of people who test positive here in our region, this show will no longer require verification of vaccination status or a negative test result as a condition of attending events.
DPAC continues to encourage guests to consider public health guidance or advice from their medical providers on becoming fully vaccinated, receiving the booster vaccine (if eligible) or being regularly tested before coming to an event at DPAC.
Please note that health or safety requirements are subject to change per requirements of local or state officials or as specified by individual shows.
Currently, this event has not approved using our video screens. Please feel free to check back closer to the event for updates. If approved, we will post notice here.
For many concert, comedy, and special events at DPAC, we offer added views of the stage with two big screens (size: 16' x 9') hung to the sides of the stage or above the stage. These big screens can add to the visual experience of our concert, comedy, and special events and give guests seated farther from the stage what we like to call "a tenth row view". Approval to use these screens always rests with the visiting show and about half of all concert and comedy events do use these screens.