Watchhouse
(formerly Mandolin Orange)
Buy Early for Best Seats | Seats Start at $35 + ticket fees
The Most Anticipated Return of the Year
Andrew Marlin and Emily Frantz of Watchhouse – the critically acclaimed roots music duo who until recently were known as Mandolin Orange – announce their new self-titled album Watchhouse, out August 13 on Tiptoe Tiger Music / Thirty Tigers and tour dates which includes a hometown stop at DPAC for two shows – Friday November 19 & Saturday November 20, 2021.
With the change of name comes an artistic rebirth: While still firmly rooted in poetic Appalachian folk, there's a sonic adventurousness informed by American primitivism and ambient soundscapes that gives Marlin and Frantz's songs a new, unknowable allure. Watchhouse is audacious, spectral music that wrestles with and finds magic in the relationships we build with our families, our society, our planet, and ourselves.

Alongside the album announcement, Watchhouse also share the music video for "New Star," a song about familial solidarity and self-sacrifice that is plain-spoken but vital. Directed by Sylvan Esso's Amelia Meath, the video centers on the almost instinctual rituals of our lives that tie us to our various communities: children playing, friends sharing a cigarette, families gathering for dinner. After a year that forced many of us apart, it's a reminder of the joys we are just beginning to return to and the strength we draw from each other.

Watch "New Star" here: http://found.ee/WHNewStarVideo

Produced by Andrew Marlin and Josh Kaufman — who has produced records for The National and Bonny Light Horseman, and also played on Taylor Swift's folklore and evermore — Watchhouse, as the name change suggests, is a reinvention. These nine songs are both personal and political, touching upon Marlin and Frantz's newfound parenthood as well as climate change and caustic online interactions as they parse out how to live a kinder, more decent life on their own terms.
"We're different people than when we started this band," Marlin says, reflecting on all these shifts. "We're setting new intentions, taking control of this thing again."

To create the album, Watchhouse decamped to Smith Mountain Lake, a sprawling hideaway at the foot of the Appalachians. Kaufman urged Marlin and Frantz to approach the process with new eyes and throw out their old conceptions about what their music sounds like. Alongside drummer Joe Westerlund, guitarist Josh Oliver, and bassist Clint Mullican, Marlin and Frantz broke loose, surprising themselves as they indulged in novel structures and textures. "Belly Of The Beast" is an astral waltz, while "Better Way" shifts from nimble harmonies to an acoustic drone. "Beautiful Flowers" is a particular highlight: A sparse elegy for a butterfly crushed by an car windshield that ponders industry and environmental degradation, it climaxes with funereal horns and Frantz's affecting vocal.

Watch the gorgeous and geometric video for "Better Way" (directed by Lachlan Turczan) here: https://found.ee/WHBetterWayVideo

It's been a long road for Watchhouse, who have "redefined roots music for a younger generation" (Washington Post) as they've gone from coffee shops to the Ryman and Red Rocks. Their 2019 album Tides Of A Teardrop was a runaway hit that lead to the band's first ever national TV performances on CBS Saturday and the TODAY Show as well as an NPR Tiny Desk. Rolling Stone says Tides is "compelling...a new step for the band, and one that's rewarding to hear."

Pre-order Watchhouse here: https://orcd.co/watchhouse
Watchhouse Tracklist
"Wondrous Love"
"Better Way"
"Belly of the Beast"
"New Star"
"Upside Down"
"Lonely Love Affair"
"Coming Down From Green Mountain"
"Beautiful Flowers"
"Nightbird"
Praise for Watchhouse and "Better Way"

"Under their new guise, their typical pristine acoustic picking collides with hazy, dream-like psychedelia in "Better Way," which comes to a lovely, droning coda in its final two minutes. Sometimes a little change (or a major one, in this case) is just the thing to recharge the creative batteries." — Rolling Stone

"The duo leans into the transportive quality in the arrangement, a soothing centerpiece to what may be their best work to-date." — American Songwriter

"Follows the smoke from outsider artists like Bitchin Bajas, Bing & Ruth and the Grateful Dead...the duo push their trusty stringband paraphernalia into an ethereal plane that extends beyond the traditional reach of their Old Time origins." — New Commute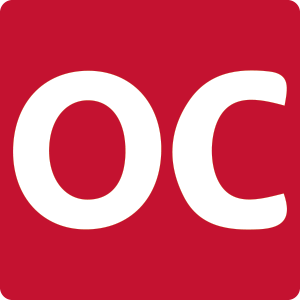 Performances with open captioning are available upon request by e-mailing [email protected] or by calling 919-680-2787 at least ten business days in advance of the scheduled performance.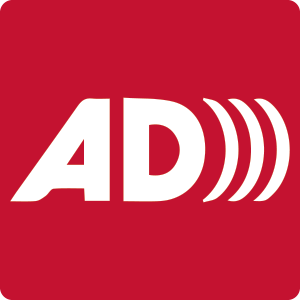 Performances with audio description are available upon request by e-mailing [email protected] or by calling 919-680-2787 at least ten business days in advance of the scheduled performance.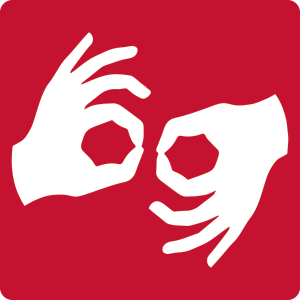 Performances with sign language are available upon request by e-mailing [email protected] or by calling 919-680-2787 at least ten business days in advance of the scheduled performance.
For other services and accomodations, visit our Accessibility Page here.
Please note that all guests require a ticket, regardless of age. Children under the age of 6 are not allowed at this performance. Children must be able to sit quietly in their own seat without disturbing other guests.
DPAC offers a diverse selection of entertainment. Not all productions will appeal to or be appropriate for every guest or for all ages. Ticket buyers should take responsibility for making informed decisions regarding their purchases. We recommend visiting the official website of each show to learn more about the show you are coming to see at DPAC. If you ever have questions about the content or appropriateness of a show, please contact us at [email protected].
COVID-19 Vaccination & Test Requirements
For more information, please click here.
Our lobby doors open 60 minutes prior to show time.
7:00pm- Lobby Doors & Seating Area Opens
8:00pm- Performance Begins

* Please note all times are approximate and subject to change without notice.
Face covers will be required for this event.
The City of Durham and Durham County have reinstituted a requirement that face covers be worn indoors regardless of vaccination status.
Face covers should be worn by guests as you approach the entry doors, in lobbies, restrooms and in the seating area.
Exceptions apply when a guest is actively eating or drinking.
More information on this government order may be found via this link: Durham City and County Officials Announce New Face Cover Requirements
Help protect live shows with your responsible and respectful cooperation of this requirement.
All performances scheduled at DPAC normally take place as planned. For more information on our inclement weather policy, please visit INCLEMENT WEATHER FAQ.
Photography / Video Recording
At DPAC, each event that we host determines their own policy on photography and video recording using mobile phones. We enforce these policies at their direction.
This event has not yet communicated to DPAC, their specific policy regarding photography and video recording using mobile phones.
DPAC will make every effort to communicate this policy to guests in an email before the event.
Once you arrive at DPAC, you can also ask a staff member, look for specific signage near the doors to the seating area, or listen for pre-show announcements.
GoPro's, tablets, and cameras of any kind are prohibited at all DPAC events.
For your safety, all guests and their bags are subject to inspection before entry. This inspection may include the use of metal detectors. Restricted items include, but are not limited to, Alcohol, Cameras, Glass Bottles, and Weapons of any kind. In addition, we will also now restrict backpacks and any oversized bags larger than 12 inches x 12 inches x 10 inches (about the size of a standard milk crate). Safety first is our goal. Please let us know if you have any questions or feedback at [email protected].

Most tickets buyers purchase right from our website using the Buy Tickets button on this page.
In addition to purchasing online, DPAC offers several other ways to purchase the seats you want to the best Broadway, concerts, comedy, family shows and special events in North Carolina.
Our computerized ticket system enables you equal access to great DPAC seats whether you buy online, by phone, or in person at DPAC.
For more details, visit our Purchase Seats page for complete information on purchasing great seats for all events at DPAC.
All tickets for DPAC events are fully digital and only accessible via your mobile device. A mobile ticket is the safest, most convenient, and flexible way to receive and manage your tickets while increasing protection against fraud. To learn more about mobile entry, please visit our Mobile Entry FAQ.
Currently, this event has not approved using our video screens. Please feel free to check back closer to the event for updates. If approved, we will post notice here.
For many concert, comedy, and special events at DPAC, we offer added views of the stage with two big screens (size: 16' x 9') hung to the sides of the stage or above the stage. These big screens can add to the visual experience of our concert, comedy, and special events and give guests seated farther from the stage what we like to call "a tenth row view". Approval to use these screens always rests with the visiting show and about half of all concert and comedy events do use these screens.