Wild Kratts LIVE 2.0
Activate Creature Power!
Tickets Going Fast | Seats Start at $28.50 + ticket fees
Wildly Popular PBS KIDS® Television Show
By popular demand an additional show for Wild Kratts Live has been added at DPAC on February 24 at 4:30pm.
The Wild Kratts LIVE! stage show that has kids across North America buzzing is coming to DPAC on February 24, 2019 with an ALL NEW show: "Wild Kratts LIVE 2.0 – Activate Creature Power!" Get ready to dive into another classic Wild Kratts adventure with the Kratt brothers as they combine live action and animation, with Martin and Chris LIVE on stage and the rest of the Wild Kratts team on screen, at the Tortuga HQ. Which creature powers will they activate and what new and amazing 'WOW!' facts will you learn? Experience, live on stage, the electrifying excitement and the inspiring quest of the Kratt Brothers that make the hit television series Wild Kratts a family favorite time and time again.
Fans can go to www.wildkrattslive.com to register for a pre-sale code that will give them early access to tickets. A limited number of VIP tickets will be available for this pre-sale. Each VIP ticket includes a premium seat at the show, a meet and greet with Chris and Martin Kratt, a personally autographed color photo, and photograph with the brothers that is taken with a personal camera.
Since 2014, Wild Kratts LIVE! has performed over 225 shows for hundreds of thousands of fans in over 135 cities across North America. It was created for the stage by the imaginative minds of Martin and Chris Kratt from Zoboomafoo, Kratt's Creatures, and Kratt Bros. Be the Creature.
The PBS KIDS TV show, Wild Kratts, was created and developed by brothers and zoologists Martin and Chris Kratt and is currently in its sixth season. The series follows the animated versions of the Kratt brothers and their friends on hilarious expeditions with wild animals from around the world, complete with animal-inspired gadgets and awesome Creature Power Suits that enable the adventurers to get close to the creatures. The real-life Chris and Martin introduce each Wild Kratts episode with a live-action segment that imagines what it would be like to experience a never-before-seen wildlife occurrence, and asks, "What if…?" to set the story in motion.
Wild Kratts has recently been nominated for a 6 Daytime Emmy, most recently a 2018 nomination for Best Children's Animated Program. The series is a co-production of the Kratt Brothers Company and 9 Story Entertainment.
Additional Ticket Information

-Online: DPACnc.com
-Phone: 919.680.2787
-In Person: 123 Vivian Street, Durham, North Carolina 27701
Prices include 7.5% sales tax. Visit our Where to Buy page for more information on purchasing great seats for all events at DPAC.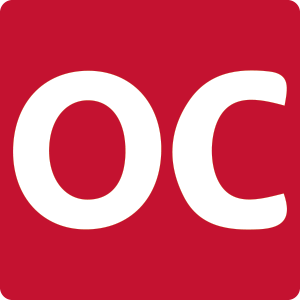 Performances with open captioning are available upon request by e-mailing [email protected] or by calling 919-680-2787 at least thirty days in advance of the scheduled performance.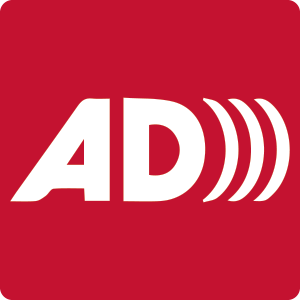 Performances with audio description are available upon request by e-mailing [email protected] or by calling 919-680-2787 at least thirty days in advance of the scheduled performance.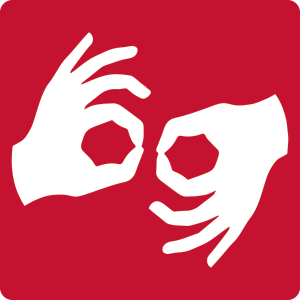 Performances with sign language are available upon request by e-mailing [email protected] or by calling 919-680-2787 at least thirty days in advance of the scheduled performance.
For other services and accomodations, visit our Accessibility Page here.
Children of all ages are welcome at this performance. Please note that all guests require a ticket, regardless of age.
Photography and Video Recording is prohibited. All electronic devices (cell phones, smart phones, tablets, digital cameras) must be turned off before entering the seating area. Cameras with detachable lens are not allowed into the building.
Our lobby doors open 60 minutes prior to show time.
Act 1: 40 minutes
Intermission: 20 minutes
Act 2: 30 minutes

* Please note all times are approximate and subject to change without notice.
For your safety, all guests and their bags are subject to inspection before entry. This inspection may include the use of metal detectors. Restricted items include, but are not limited to, Alcohol, Cameras, Glass Bottles, and Weapons of any kind. In addition, we will also now restrict backpacks and any oversized bags larger than 12 inches x 12 inches x 10 inches (about the size of a standard milk crate). Safety first is our goal. Please let us know if you have any questions or feedback at [email protected].
Currently, this event has not approved using our video screens. Please feel free to check back closer to the event for updates. If approved, we will post notice here.
For many concert, comedy, and special events at DPAC, we offer added views of the stage with two big screens (size: 16' x 9') hung to the sides of the stage or above the stage. These big screens can add to the visual experience of our concert, comedy, and special events and give guests seated farther from the stage what we like to call "a tenth row view". Approval to use these screens always rests with the visiting show and about half of all concert and comedy events do use these screens.
VIP tickets include a pass to the Kratt Brothers meet and greet event, which takes place approximately 15 minutes after the end of the performance.
Each adult and child must have a VIP ticket to gain entry to the meet and greet.
All performances scheduled at DPAC normally take place as planned. For more information on our inclement weather policy, please visit INCLEMENT WEATHER FAQ.