Tue,

July

12
CAST ANNOUNCED FOR COME FLY AWAY AT DPAC SEPTEMBER 27-OCTOBER 2
7.12.11- The Cast Of The New Broadway Musical Come Fly Away Featuring Sinatra's Legendary Music Announcement, Tickets On Sale Now!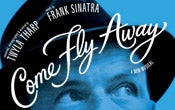 CAST ANNOUNCED
FOR THE NORTH AMERICAN TOUR
OF THE NEW BROADWAY MUSICAL
COME FLY AWAY
Conceived, Choreographed and Directed by
TWYLA THARP
Vocals by
FRANK SINATRA
The producers of the new Broadway musical, COME FLY AWAY, announced the cast today for the North American tour of the show, launching at the Fox Theatre in Atlanta, GA, on August 2, 2011.
Direct from the original Broadway cast of COME FLY AWAY and the Las Vegas production of Sinatra Dance With Me are principal dancers Matthew Stockwell Dibble, Cody Green, Laurie Kanyok, Marielys Molina, John Selya, Ron Todorowski, Ashley Blair Fitzgerald, Martin Harvey, Ramona Kelley and Christopher Vo.
The ensemble includes Anthony Burrell, Mallauri Esquibel, Marina Lazzaretto, Meredith Miles, Marceea Moreno, Candy Olsen, Julius Anthony Rubio, Amy Ruggiero, Justin Urso, Tanairi Sade Vazquez, Chehon Wespi-Tschopp and Michael Williams.
Matthew Stockwell Dibble (Chanos) trained at the Royal Ballet School and has worked with Twyla Tharp Dance since 2002. He starred in the first national tour of Movin' Out as "James." Ashley Blair Fitzgerald (Kate) most recently appeared in the New York Philharmonic's production of Company. Her touring credits include Dirty Dancing and Fosse. Cody Green (Sid) was the original "Riff" in the recent Broadway production of West Side Story. He starred as "Eddie" in the first national tour and London production of Movin' Out and was the winner of Bravo TV's "Step It Up & Dance." Martin Harvey (Hank) appeared with the Royal Ballet from 1996 – 2008, dancing many principal roles. Laurie Kanyok (Babe) starred in the first national tour of Movin' Out as "Brenda." Ramona Kelley (Betsy) has performed with Sidra Bell Dance and Cherylyn Lavagnino Dance. Marielys Molina (Slim) appeared on Broadway in Sweet Charity and in the first national tour of Swing! She was an ESPN World Salsa Champion in 2005 and 2007. John Selya (Resident Director/Alternate Sid) received a Tony Award nomination, Astaire Award and Theater World Award for his portrayal of "Eddie" in the original Broadway production of Movin' Out. He was a dancer and choreographer for American Ballet Theatre from 1988 – 1999. Ron Todorowski (Marty/Chanos) received a Helen Hayes Award for his portrayal of "Eddie" in the first national tour of Movin' Out. His Broadway credits include Wicked and The Times They Are A-Changin'. Christopher Vo (Marty) is a Princess Grace Award recipient and was a member of Lar Lubovitch Dance Company from 2008-2011. Conceived, choreographed, and directed by Tony Award-winner Twyla Tharp (Movin' Out) and by special arrangement with the Frank Sinatra Family and Frank Sinatra Enterprises, COME FLY AWAY follows four couples as they fall in and out of love during one song and dance filled evening at a crowded nightclub. Blending the legendary vocals of Frank Sinatra with a live on-stage big band and 14 of the world's finest dancers, COME FLY AWAY weaves an unparalleled hit parade of classics, including "Fly Me To The Moon," "My Way," and "That's Life," into a soaring musical fantasy of romance and seduction.
Charles Isherwood of The New York Times calls COME FLY AWAY, "SPECTACULAR and DAZZLING! This is a MAJOR new work, with a stage full of BRILLIANT performers. Twyla Tharp's ELECTRIFYING celebration of the music of Frank Sinatra will sweep you up in a complete spell." Linda Winer of Newsday calls the show "A DANGEROUSLY GORGEOUS DANCE ADVENTURE," while Michael Kuchwara of the Associated Press calls the show "ASTONISHING -- A love letter to romance, not to mention the man and his music, with eight MARVELOUS leads and an orchestra of STERLING musicia...