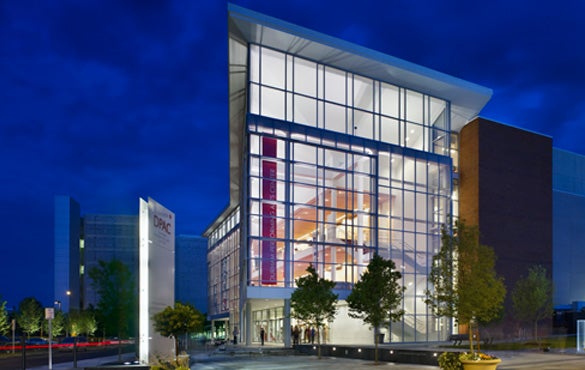 Mon,

Nov

11
DPAC Celebrates Five Years
Over 880 performances, 14,000 season members and almost 2 million guests

DPAC, Durham Performing Arts Center, celebrates five years in Downtown Durham with a month full of live entertainment including comedians Ron White and John Oliver, musical performances from MGMT and Michael McDonald, and the perfect holiday Broadway hit Dr. Seuss' How the Grinch Stole Christmas: The Musical. DPAC then culminates a month of celebration with R&B superstar Natalie Cole on December 10, 2013. Over the past five years DPAC has hosted over 880 performances and has had nearly two million guests come through the venue's doors.
"It is hard to imagine that it has been five years since B.B. King first graced the DPAC stage in November of 2008 with a memorable performance for an excited sold out crowd," stated Bob Klaus, General Manger of DPAC Bob Klaus." "The support of our guests has been astounding and continues to grow. We can't wait to see what they next five years will have in store for DPAC fans."
Listed three times in the top 5 in Pollstar magazine's worldwide theater attendance rankings, DPAC was most recently ranked the #3 U.S. Theater in the listing. With over 180 performances per year and an annual attendance of 375,000-425,000, DPAC has entertained almost 2 million total guests since opening, including thousands for these record-setting events:
• 86,085 guests to the Broadway hit musical Wicked, the largest live entertainment event ever in the Triangle.
• 81,883 guests to Disney's The Lion King, the largest return engagement for a Broadway Production ever in the Triangle.
• 77,300 guests to the Radio City Christmas Spectacular, the #1 holiday event ever in North Carolina.
DPAC is also home to SunTrust Broadway at DPAC, the region's #1 performing arts series with almost 14,000 Season Seat Members. Annually this series features almost 100 touring Broadway performances, this year including The Book of Mormon, Once, Dr. Seuss' How the Grinch Stole Christmas: The Musical and many more.
"What attracts so many to Durham as a place to live, work and play, is no doubt, the city's great cultural amenities. For the past five years the Durham Performing Arts Center has led the way, with great performances, including concerts and major Broadway shows, making Durham a cultural arts leader in the region. DPAC's accolades and ticket sales speak for themselves. I look forward to our continued partnership with PFM/Nederlander as they continue to bring the best in live entertainment to our great city," stated Mayor of Durham, Bill Bell.
DPAC's accolades continue to increase thanks to the support of its fans. This past season saw the venue win a number of local Reader's Choice Awards.
• The Indy Week's "Best of" winner for Best Theater Venue - 5th consecutive year
• The Herald-Sun's Reader's Choice Award for Best Live Entertainment - 5th consecutive year
• Durham Magazine's Best Place for Live Music and Best Place for Live Theater – 3rd consecutive year
Beyond recognition from these local publications, DPAC also recently received a Certificate of Excellence from TripAdvisor, the world's largest travel and destination website. This is the second time DPAC has received this Certificate.