Jamie Foxx "Blame It" Tour at DPAC September 2, 2009.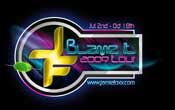 Jamie Foxx Concert Tour
"Blame It" Tour 2009 Comes to DPAC
September 2, 2009 @ 7:30pm


July 15, 2009, Durham, NC- Jamie Foxx, the triple threat, takes the stage on a 50-city North American Tour starting in Las Vegas and is coming to DPAC, September 2, 2009 at 7:30pm.

Bob Klaus, general manager of DPAC comments, "We are excited to host such a special performance in the intimate setting of DPAC." "DPAC is becoming a cultural landmark and an ideal place to present an R&B concert."
Tickets go on sale Friday, July 24th at 10am. Ticket prices to see Jamie Foxx in concert range from $58-$78. Tickets can be purchased at the DPAC box office, 919.680.2787, and online at DPACnc.com. Tickets are also available through Ticketmaster including all Ticketmaster outlets which are FYE and Lowes Foods.
After a continuation of a busy movie career and the release of his chart topping CD, "Intuition," Academy Award winner Jamie Foxx returns for an evening of live music. Intuition was released on December 16, 2008 and debuted at No. 3 on the Billboard 200 chart. The first single off the album "She Got Her Own" rose to No. 2 on the Billboard Hot R&B/Hip-Hop Chart. The second single, "Blame It" hit No. 1 on the Billboard Hot R&B/Hip-Hop Chart. Intuition also features an impressive list of artists such as T.I, Lil Wayne, Kanye West and Ne Yo.

Foxx's continuous chart-topping success in music, is complimented by diverse media interests including his widely popular "The Foxxhole" radio show on Sirius XM, as creator and co-executive producer of one of MTV's highest-rated reality shows, "From G's to Gents," and his co-starring role and stellar performance alongside Robert Downey, Jr. in the critically-acclaimed film The Soloist, which is in theaters now. For more information, visit jamiefoxx.com.