Tue,

Feb

13
PJ Masks LIVE! Comes to DPAC on April 18, 2018
Live-Action Musical Adventure
PJ Masks LIVE!
Time To Be A Hero
DPAC
April 18, 2018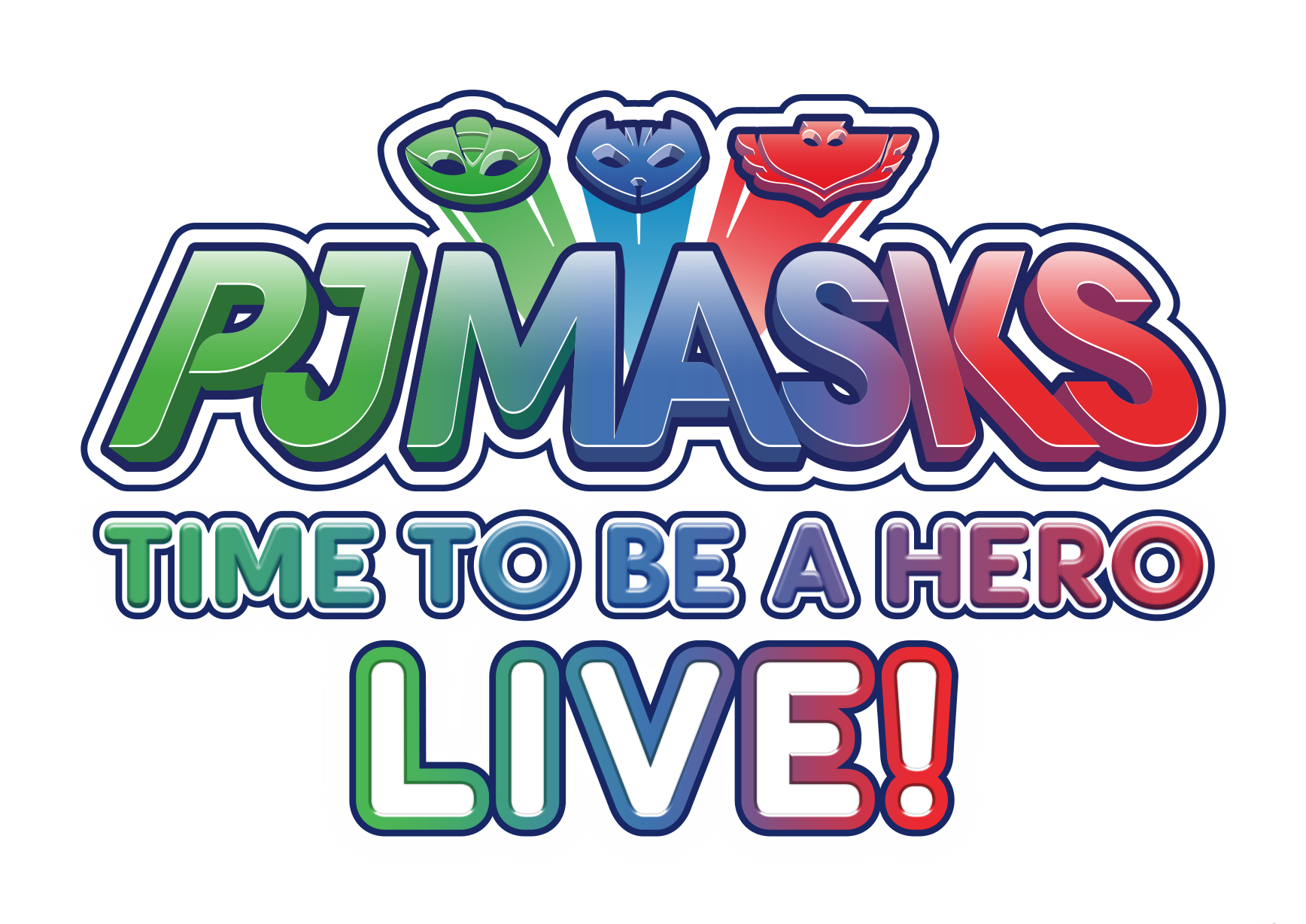 SUPER NEWS FOR PJ MASKS FANS!
DUE TO POPULAR DEMAND
'PJ MASKS LIVE! TIME TO BE A HERO'
RETURNS TO CITIES ACROSS
NORTH AMERICA
RECORD-BREAKING LIVE-ACTION MUSICAL ADVENTURE BRINGS ENTERTAINMENT ONE'S HIT ANIMATED TV SERIES BACK TO THE STAGE
WITH OVER 45 NEW DATES
STARTING APRIL 2018

February 13, 2018 (Durham, NC) — Entertainment One (eOne) and Round Room are proud to announce that 'PJ Masks LIVE! Time To Be A Hero,' the hit musical production, will head back to the stage, touring across North America starting in April 2018. The tour will make a stop at DPAC on Wednesday, April 18, 2018.
Tickets go on sale Friday, February 16th at Noon:
Online at DPACnc.com
Blue Cross and Blue Shield of North Carolina Ticket Center at DPAC: 919.680.2787, 123 Vivian Street, Durham, NC
Ticketmaster.com / Ticketmaster Charge by phone at 800.745.3000
Children of all ages are welcome at this performance. Please note that all guests require a ticket, regardless of age.
"We always strive to offer great entertainment for our guests of all ages, and PJ Masks Live is certainly no exception. By bringing everyone's favorite hero-trio to the DPAC stage, we're able to offer the next generation of theater-lovers a great show experience." says Candice Terrell, Assistant Director of Marketing – Concerts & Comedy at DPAC.
The live show is based on eOne's top-rated animated TV series, which airs daily on Disney Junior. Catboy, Owlette, Gekko, and the Baddies will delight fans of all ages with live performances featuring world-class production, familiar and original music, and immersive interactivity.
PJ Masks, the hit series now in its second season, follows the thrilling nighttime adventures of three young friends who transform into their dynamic alter egos, Catboy, Owlette and Gekko, when they put on their pajamas at night and activate their animal amulets. Together, they embark on action-packed capers, solving mysteries and learning valuable lessons along the way.
"I am thrilled to be launching our second tour this Spring. Our first time around brought record-breaking sales and unprecendented success, and I am very excited that this show will be travelling to 45 new markets in April and May," said Stephen Shaw, CEO of Round Room Presents and Lead Producer for the live tour. "PJ Masks is an amazing brand that transfers naturally to the live stage, and we can't wait to delight audiences with this fun and exciting live show."
For more information and to purchase tickets, please visit www.pjmaskslive.com or www.DPACnc.com.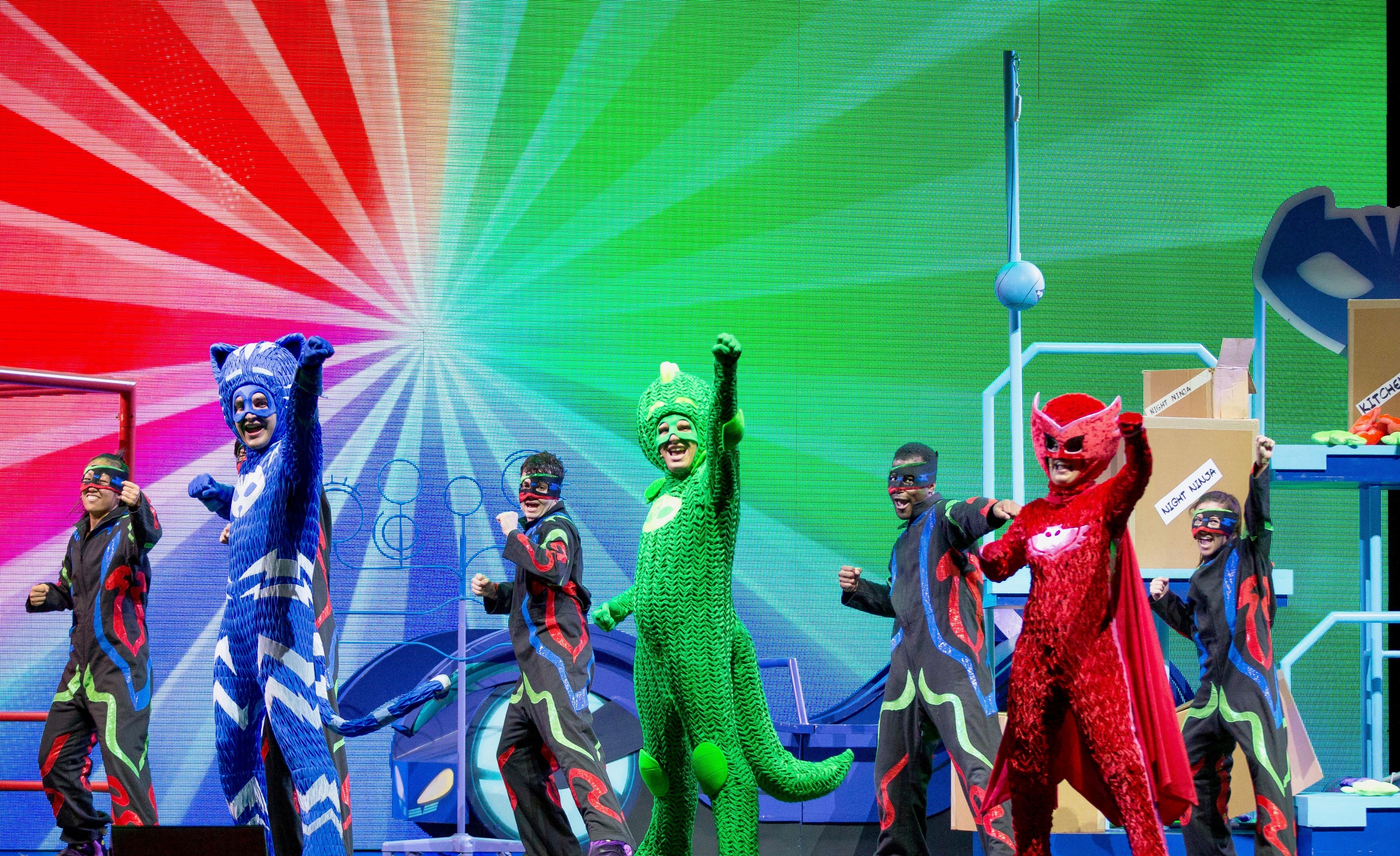 ####
About Entertainment One
Entertainment One Ltd. (LSE:ETO) is a global independent studio that specializes in the development, acquisition, production, financing, distribution and sales of entertainment content. The Company's diversified expertise spans across film, television and music production and sales, family programming, merchandising and licensing, and digital content. Through its global reach and expansive scale, powered by deep local market knowledge, the Company delivers the best content to the world.

Entertainment One's robust network includes newly-launched MAKEREADY with Brad Weston; content creation venture Amblin Partners with Steven Spielberg, DreamWorks Studios, Participant Media, and Reliance Entertainment; leading feature film production and global sales company Sierra Pictures; unscripted television production company Renegade 83; world-class music labels Dualtone Music Group and Last Gang; and award-winning digital agency Secret Location.
The Company's rights library is exploited across all media formats and includes more than 80,000 hours of film and television content and approximately 40,000 music tracks.
About Round Room
Round Room Live, LLC is a live entertainment firm that specializes in the production and promotion of live arena shows, concert tours, theatrical performances and touring exhibitions.
Over the last 10 years, the senior management of Round Room has served as the Tour Producer for Bodies: The Exhibition, Executive Producer of Fuerza Bruta, Tour Promoter for An Evening with Oprah Winfrey, An Evening with Al Pacino, The Marvel Experience, Jurassic World: The Exhibition, and most recently, Executive Producer of The Rolling Stones Exhibitionism, all while producing and promoting some of the biggest kids tours to date, including Yo Gabba Gabba Live, Alvin and The Chipmunks Live and PJ Masks Live.
About DPAC
Since its opening in 2008, DPAC has become the center for live entertainment in North Carolina. Recognized for its contemporary design, DPAC features 2,700 seats, intimate sightlines and state-of-the art sound and video. Listed annually among the top venues in the country by multiple publications that track attendance and live event sales, DPAC is currently the #4 ranked theater in the U.S.
With a mission of presenting one-of a-kind live entertainment events, DPAC truly has "something for everyone", hosting over 200 performances a year including spectacular touring Broadway productions, high-profile concert and comedy events, family shows and the heralded American Dance Festival. Owned by the City of Durham and operated under the direction of Nederlander and Professional Facilities Management (PFM), since 2011 DPAC has been listed the #1 performing arts organization in the region by the Triangle Business Journal.