Mon,

Aug

3
Roger Daltrey of The Who Comes to DPAC
Roger Daltrey of "The Who" Coming October 28, 2009.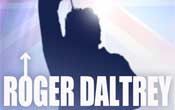 ROGER DALTREY EMBARKS ON USE IT OR LOSE IT SOLO TOUR
COMING TO DPAC, WEDNESDAY, OCTOBER 28, 2009 at 7:30PM
(Durham, NC) August 3rd, 2009 — Roger Daltrey has one of rock's most legendary voices, but he doesn't take it for granted. That's why the set of solo dates he'll be playing –including DPAC October 28th– has been dubbed the Use It or Lose It Tour.
Roger Daltrey will be making an appearance at DPAC on Wednesday, October 28th at 7:30pm. Tickets go on sale Friday, August 7th at 10:00 am. Ticket prices to see the legendary lead singer of The Who range from $45-$85. Tickets can be purchased at the DPAC box office, 919.680.2787, and online at DPACnc.com. Tickets are also available through Ticketmaster including all Ticketmaster outlets, which are FYE and Lowes Foods.
As lead singer for The Who, he's lent his Olympian pipes to a staggering array of enduring rock 'n' roll anthems. And with plans for the band's next tour still up in the air, Daltrey decided a solo jaunt – his first since 1985 – would be just the thing "to keep my voice in trim, so I'll be ready," he explains. "Those songs demand a lot of voice!"
Of course, the iconic singer's vocal regimen is just part of the equation. "I thought it'd be nice to play smaller, more intimate venues," he says. "I look forward to getting back to that. I want to give people a good night out. The economic situation being what it is these days, I think that's what they want: to go out and feel they've had a good jolly-up."
Other venues (which, though hardly small, are certainly intimate compared to the arenas The Who has been rocking for the last several decades) include Nashville's famed Ryman Auditorium, Denver's Paramount Theatre, L.A's Orpheum, Baltimore's Lyric, and several prominent casinos, House of Blues locations and Hard Rock Cafes.
Daltrey will be joined onstage by a longtime collaborator, guitarist/backup singer Simon Townshend ("His harmonies work beautifully with my voice," Daltrey notes), and a stellar crew of American players, including guitarist/musical director Frank Simes, keyboardist Loren Gold, bassist Jon Button and drummer Scott Devours.
Promising a healthy serving of Who songs ("but they'll be my versions of them"), solo material – including some songs he's never played live – and covers that pay tribute to his influences and admired contemporaries, Daltrey relishes the chance to showcase dimensions of his vocal ability that even longtime fans haven't yet experienced. "I think I have one of those unique, recognizable rock voices," he ventures with typical understatement. "Even in a Who show there's enormous range, but this show will give me an even greater opportunity to explore."
Although he prefers to keep his set lists a surprise, it's no secret that Daltrey has over the years performed songs by the likes of Paul McCartney, Bruce Springsteen and Queen, among others, alongside favorites from his Who and solo catalogs.
The singer's substantial solo discography includes the acclaimed discs Daltrey, Ride a Rock Horse, One of the Boys and Under a Raging Moon, among numerous others, and such hit singles as "I'm Free," "Giving It All Away," "Without Your Love," "Free Me" and "After the Fire." His solo work has been compiled into two anthologies, Martyrs and Madmen (1997) and Moonlighting (2005).
Daltrey's film career began, appropriately enough, with the title role in Ken Russell's kaleidoscopic 1975 adaptation of The Who's rock opera "Tommy." He has since appeared in some 30 films, portra...