Fri,

Jan

8
Top ten Best-Selling Groups Ever- CHICAGO
Top Ten Best-Selling Groups Ever- Chicago Coming to DPAC May 18th. On sale Friday, Feb. 12th at 10am.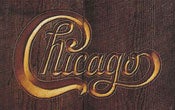 TO GRACE DPAC STAGE

May 18, 2010 @ 8:00pm

• GRAMMY Award Winner
• Multiple American Music Awards Winner
• Star recipient on the Hollywood Walk of Fame
DURHAM, NC- January 8, 2010- Chicago, the legendary rock 'n roll band with horns, and one of the best-selling and longest-running American bands, to perform at DPAC, the new Durham Performing Arts Center stage on Tuesday, May 18, 2010.
Tickets go on sale Friday, February 12, 2010 at 10am. Ticket prices start at $36 and can be purchased at the DPAC Ticket Center, 919.680.2787, and online at DPACnc.com. Tickets are also available through Ticketmaster outlets: FYE and Lowes Foods.
"Fans may have seen Chicago in other venues but none more intimate than DPAC," said Bob Klaus, GM of DPAC. "Our venue really fits the sound of Chicago and we can't wait till this iconic band makes its debut at DPAC. Chicago was the first concert I ever saw and every time I see them it brings me back to that special place and time. "
Since forming in 1967, Chicago has become one of the best-loved and most successful rock groups ever, thanks to their incredible sense of pop-savvy and innovative use of horns in a rock context. Their mind-boggling catalog of hits including the #1 Billboard Pop hits, "If You Leave Me Now," "You're the Inspiration," and "Look Away," as well as radio staples such as "Saturday in the Park," "Beginnings," "25 or 6 to 4," "Make Me Smile," "Colour My World," "Just You 'N' Me," "Feelin' Stronger Every Day," "Call On Me," "Does Anybody Really Know What Time It Is?" "Hard To Say I'm Sorry" "Hard Habit To Break," "Wishing You Were Here" and many more.
Chicago's, record sales top the 100,000,000 mark, and include 21 Top 10 singles, 5 consecutive number one albums, 11 number one singles and 5 gold singles. An incredible 25 of their 32 albums have been certified platinum, and Chicago is the first American rock band to chart Top 40 albums in five decades. Additionally, in Billboard magazine's issue celebrating the 50th anniversary of its Hot 100 Song & Artist chart of their all time Top 100 artists. Chicago came in at #13. They also have the distinction of being the top American band on the list.
Philanthropically speaking, Chicago actively supports two charities through their concert ticket sales. The band donates a portion of each ticket sold to the Ara Parseghian Medical Research Foundation and to Hannah & Friends, an organization started by Maura Weis and her husband, current Notre Dame Football Coach Charlie Weis, which works to improve the quality of life for children and adults with special needs. Recently, Hannah and Friends Farm welcomed its first full-time residents, four special needs women, to the Peter Schivarelli and Chicago Home, as part of their residential community that provides housing and care for individuals with different abilities.
For more information please go to http://www.chicagotheband.com.
####