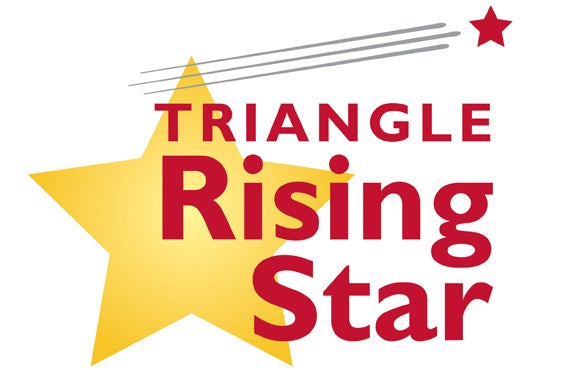 Mon,

June

11
Winners Announced for 2nd Annual Triangle Rising Star Awards
June 11, 2012 (Durham, NC) – On Saturday, June 2 DPAC, Durham Performing Arts Center, and Theatre in the Park hosted the second annual Triangle Rising Star Awards inviting finalist from six different counties within the Triangle area to audition on the DPAC stage. These finalists were picked from a pool of over 20 applicants through an audition process highlighting their leading roles from their high school musical in the 2011/2012 season.
"We were so impressed with the level of talent in this year's applicant pool and we are excited to have this opportunity not only for our two winners but for all of the students who had the opportunity to audition. We can't wait to see how the program will continue to grow, "said Senior Director of Marketing of DPAC, Rachel Gragg.

Gretchen Struckmeyer, a Millbrook High School rising Senior, and Joshua Williams, a Cary High School graduate, where selected as the 2012 Triangle Rising Star Recipients. In addition to receiving $500 academic scholarships, Grethchen and Joshua will go on to represent the Triangle region at the National High School Musical Theatre Awards, NHSMTA, from June 20-26. These two Triangle stars will have the opportunity to travel to New York City to experience five days of private coaching, master classes and rehearsals with theater professionals that will culminate with the fourth annual National High School Musical Theater Awards to be held on Monday, June 25, 2012, at the Minskoff Theatre on Broadway. Ticket and further information regarding the program can be found at www.nhsmta.com/pages/tickets.

"We are delighted to work with DPAC to put on such a great program to showcase all of the local talent we have in the Triangle…these really will be the stars we will be watching for years to come," said Program Marketing Director of Theatre in the Park, Brent Simpson. Now in its second annual year, the Triangle Rising Stars is pleased to partner with Theatre in the Park as a presenting sponsor and ABC 11 as a media sponsor.

In conjunction with the NHSMTA, PBS announced in their fall 2012 line-up that they will launch a new documentary series, BROADWAY OR BUST, chronicling the lives of America's top high school musical performers and The Jimmy Awards in New York City. The three-part documentary series, which will air Sundays, September 9-23, 2012, 8-9 p.m. EST, will track the real-life stories of America's top high school musical performers, vying in the ultimate competition to find the nation's best young theater stars.

About National High School Musical Theatre Awards
The National High School Musical Theater Awards (NHSMTA) is a national celebration of outstanding student achievement recognizing individual artistry in vocal, dance and acting performance. The program aims to create a pathway connecting promising young performers to the professional theater industry. The program is the year-end culmination of awards programs across the country presented by dozens of professional theater organizations. Finalists in New York were named Best Actress or Best Actor at a regional competition, representing approximately 1,000 schools. While in New York City, participants experience five days of private coaching, master classes and rehearsals with theater professionals. Their week's journey concludes with a panel of industry experts selecting exceptional students for The Jimmy™ for Best Performance by an Actress and Actor. Students receive opportunities for merit scholarships, professional advancement and other prizes.

About DPAC
With a mission of presenting one-of a-kind live entertainment events, DPAC truly has "something for everyone", hosting over 200 performances a year including spectacular touring Broadway productions, high-profile concert and comedy events, family shows and the heralded American Dance Festival. Operated under the direction of Nederlander and Professional Facilities Management (PFM), DPAC has twice been listed as the #1 performing arts organization in the region by the Triangle Business Journal.
For more information please go to www.DPACnc.com.
Contact: Rachel Gragg
Senior Director of Marketing
[email protected]
(919) 281-0476