Community & Outreach
---
We call DPAC's community outreach Heart of the Arts and since 2008, this program has been making connections between the shows and audiences at DPAC and local non-profit arts and education groups such as the Carolina Theatre of Durham, Durham Arts Council, Durham Public Schools, Durham County Library and the Hayti Heritage Center.
DPAC's commitment to being a bridge between touring professional theater and Durham students includes the following opportunities:
Master classes presented by actors and technical members of the touring Broadway shows have been very popular; the expertise that is conveyed by theater professionals is often some of the most relevant and direct information that prospective young theater students can receive. Please note that this program focuses on dedicated theater programs at Durham-area High Schools.
On specially selected Mondays of each month when there is not a show in the building, DPAC also offers backstage tours to see where the theatrical 'magic' happens and a learn about what happens behind the scenes at the big shows we host.
For groups outings, DPAC also offers group ticket discounts and post-show discussions after performances that feature actors and tech crew fresh from the stage to answer student questions and talk about their experiences onstage and off.
Special visits on the afternoon prior to a performance where students can see the preparation involved in readying a show for its debut on stage at DPAC.
Orchestra rehearsals for music students to watch and listen to the Broadway musicians as they ready the score for performance.
Additionally, DPAC recently launched a new program called Spotlight on Teachers.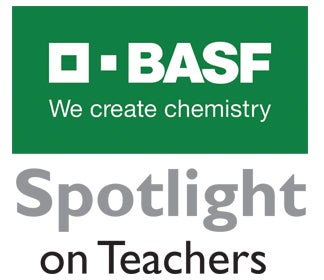 Throughout the season DPAC and BASF are partnering to honor a local teacher through our Spotlight on Teachers Program. Together we want to thank them for all they do for our youth and reward them with a night out at DPAC!