My Night at A Bronx Tale
By Emerson Kirby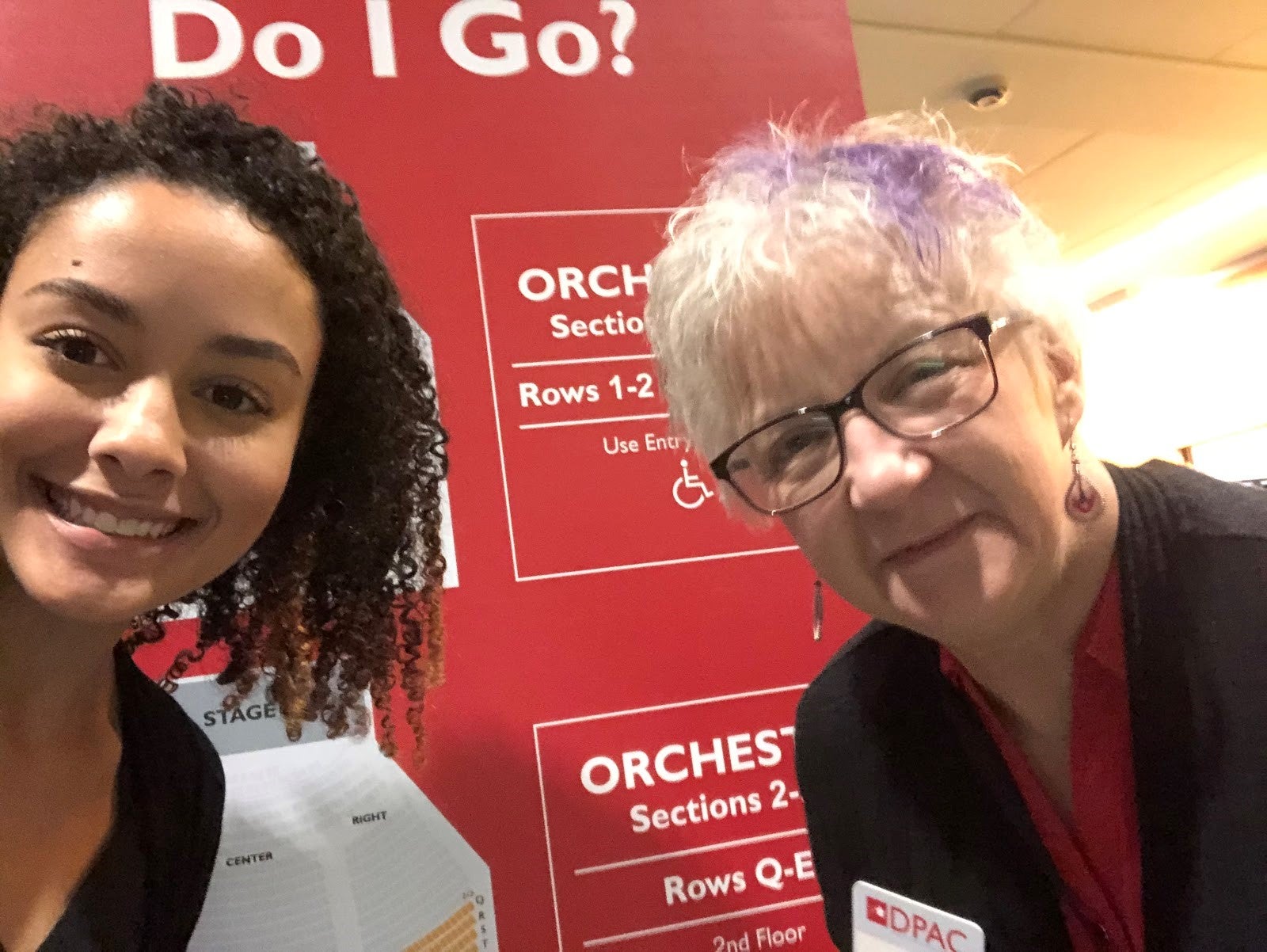 My evening at "A Bronx Tale" began with Chris, who I volunteered with. We worked at the map, showing people where to go before the show. This was a super fun volunteering experience, and Chris taught me how to properly point when guiding people and shared her favorite experiences about volunteering at DPAC.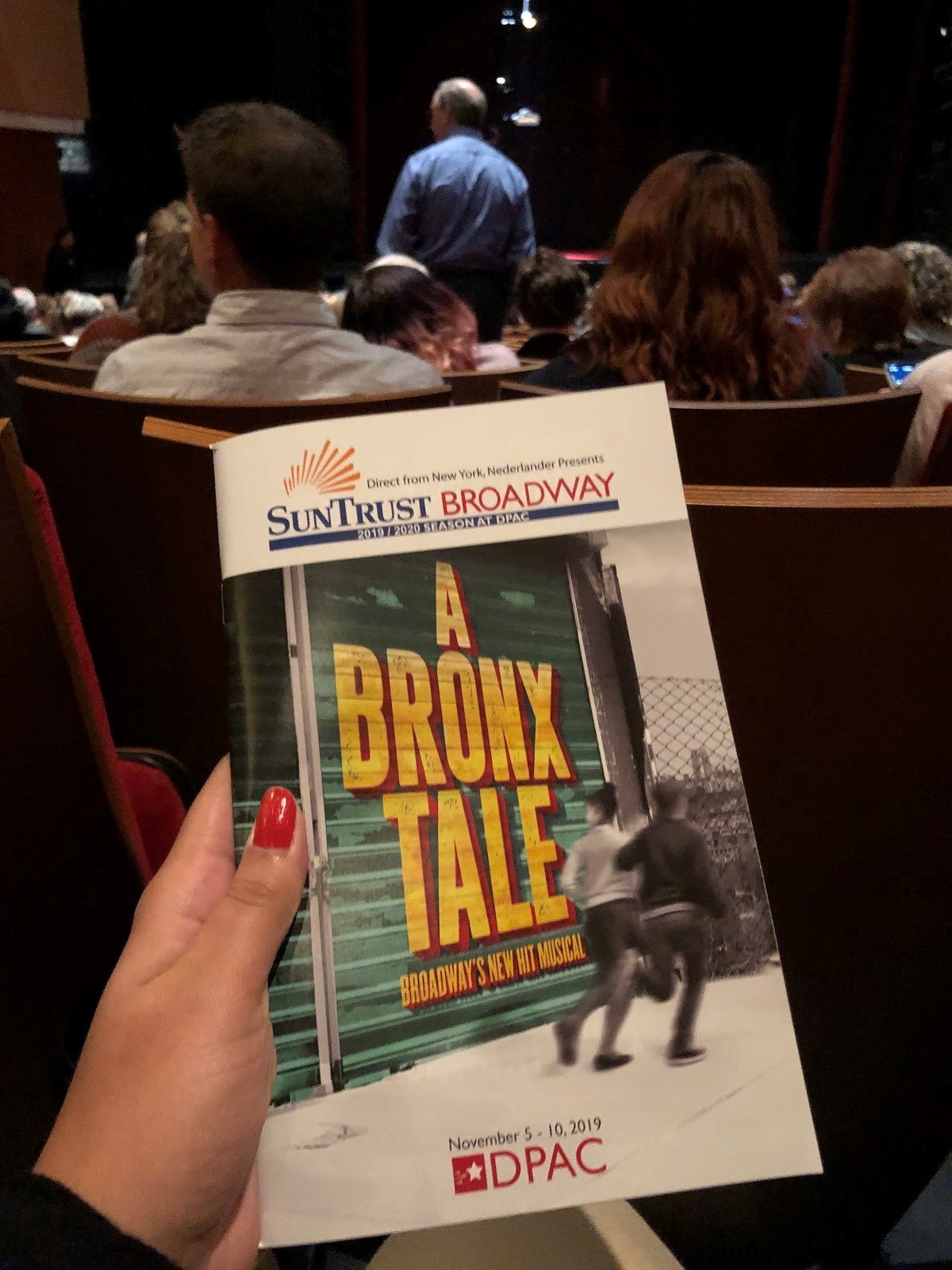 After volunteering, my other ambassador, Cole Dragotta, and I got to see the performance! It was an amazing musical, full of drama, suspence, and action. The acting and special effects were stunning, really bringing the characters and story to life!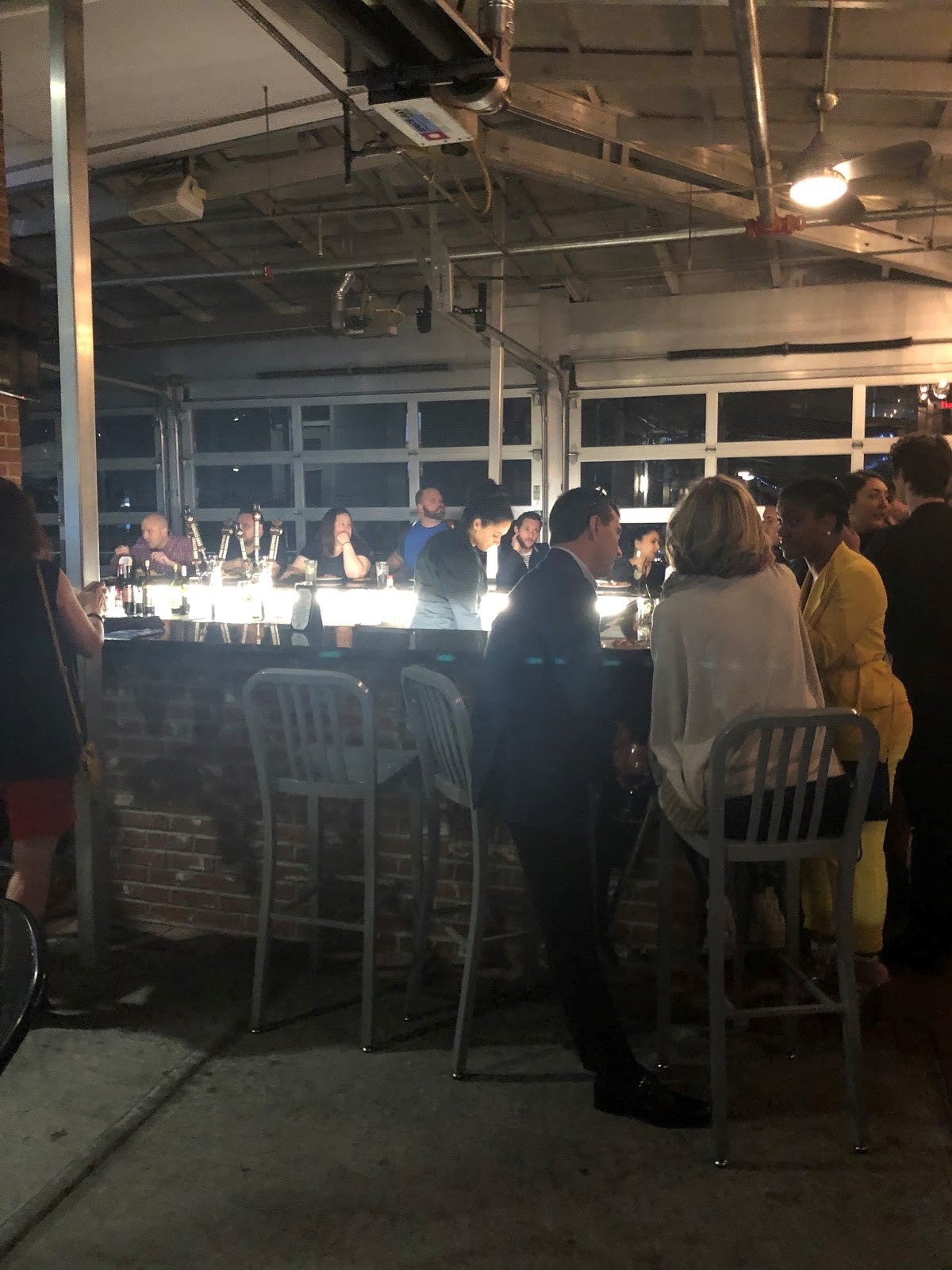 Once the show was over, Cole and I headed to the cast party! It was so inspiring to see the actors and talk with them about the experiences acting both in "A Bronx Tale" and when they were growing up.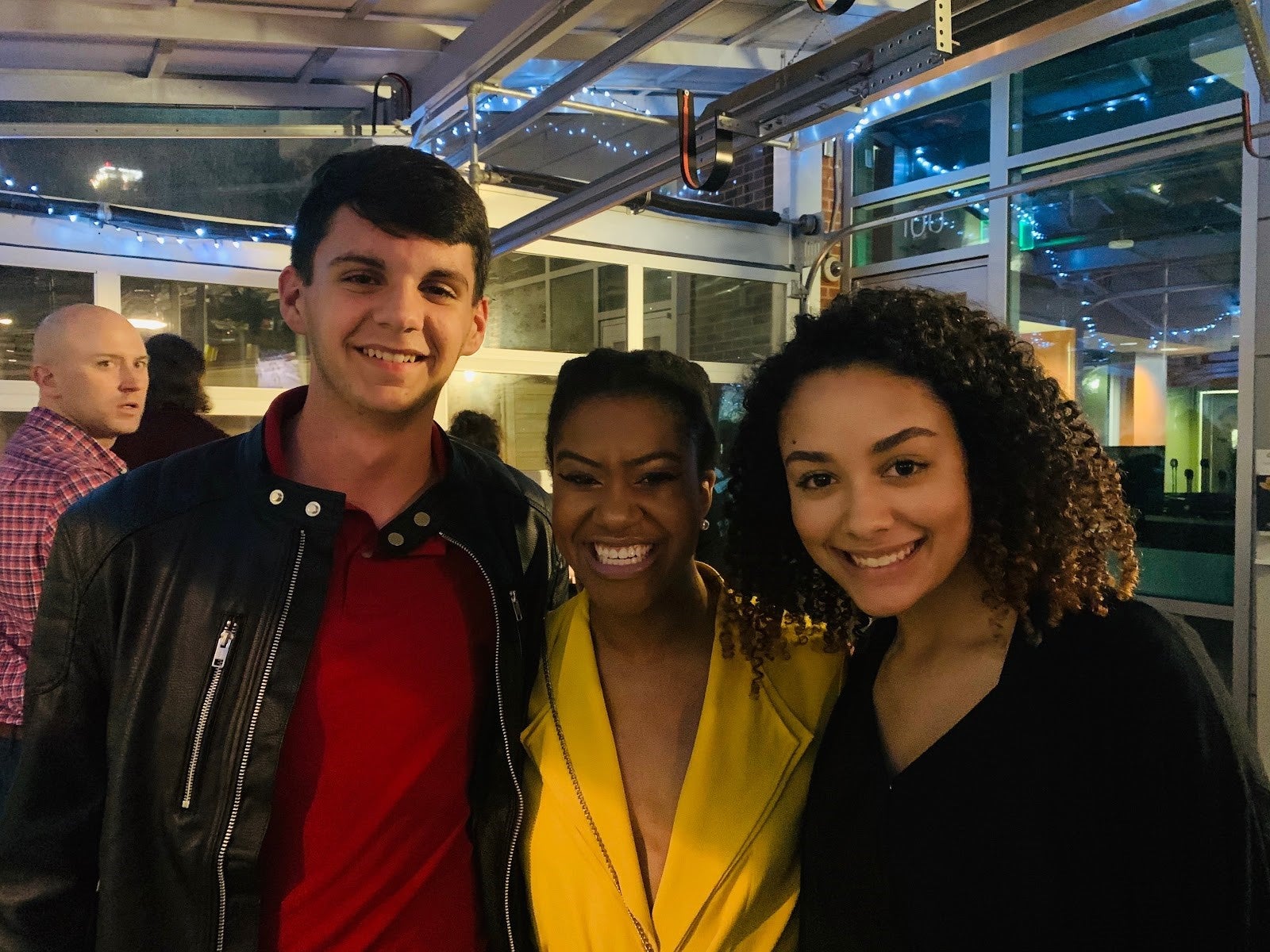 Pictured here (from left) is my fellow DPAC Ambassador Cole and Breia Kelley, who played Freida in the musical. She told us about how she auditioned for the musical because a friend suggested it, and that she was super excited and happy that she did.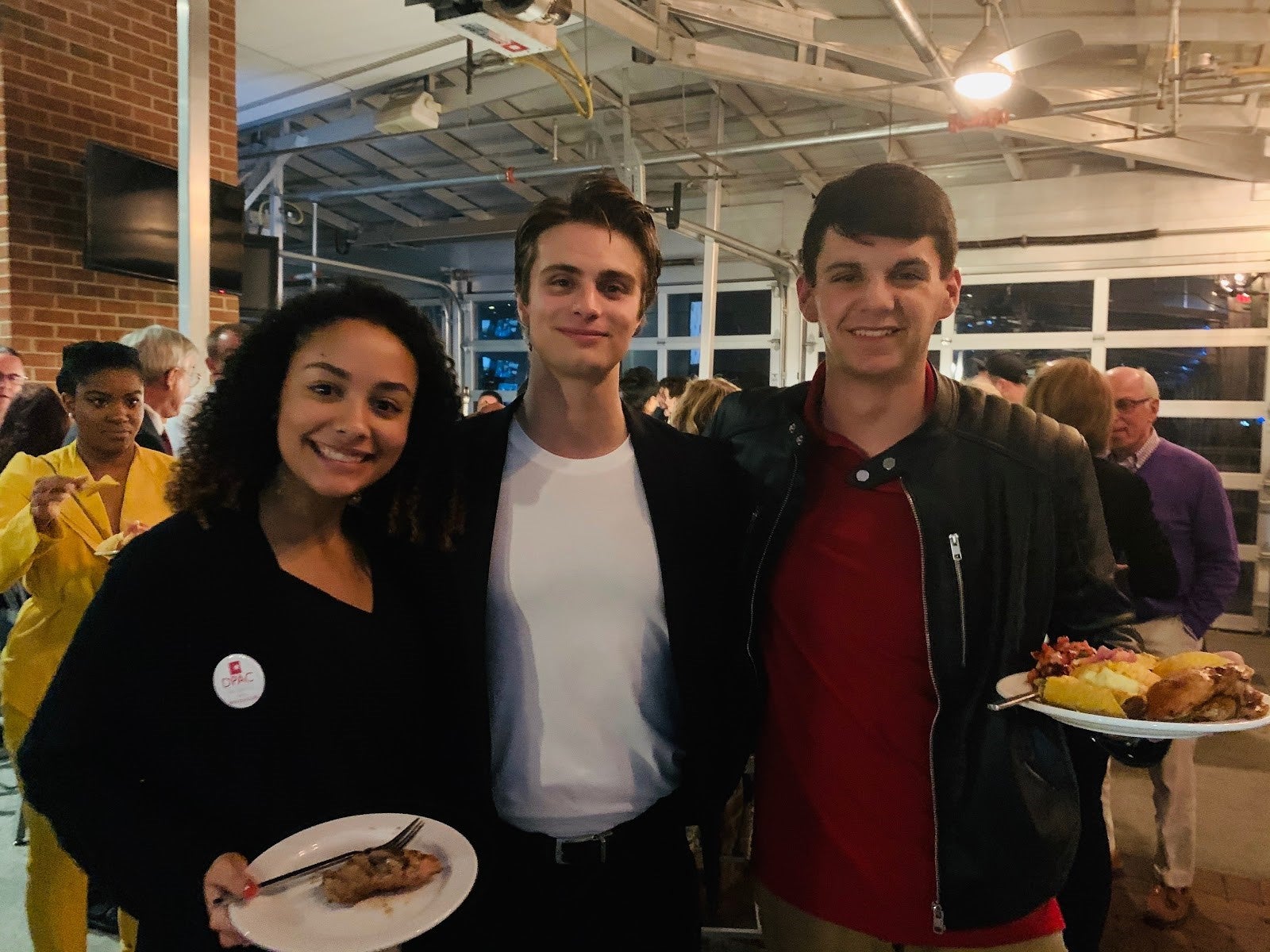 In this picture, Cole and I are with Alec Nevin, who played Calogero. He told us about how acting was a fundamental part of his childhood, and how he kept auditioning in New York until he landed this amazing role!
Overall, my experience volunteering, seeing the show, and attending the afterparty was great! Both everybody at DPAC and all of the cast and crew of "A Bronx Tale" were nice and welcoming. The musical itself was inspiring and fun to watch, with an amazing set, music, and cast. This show is a must see!