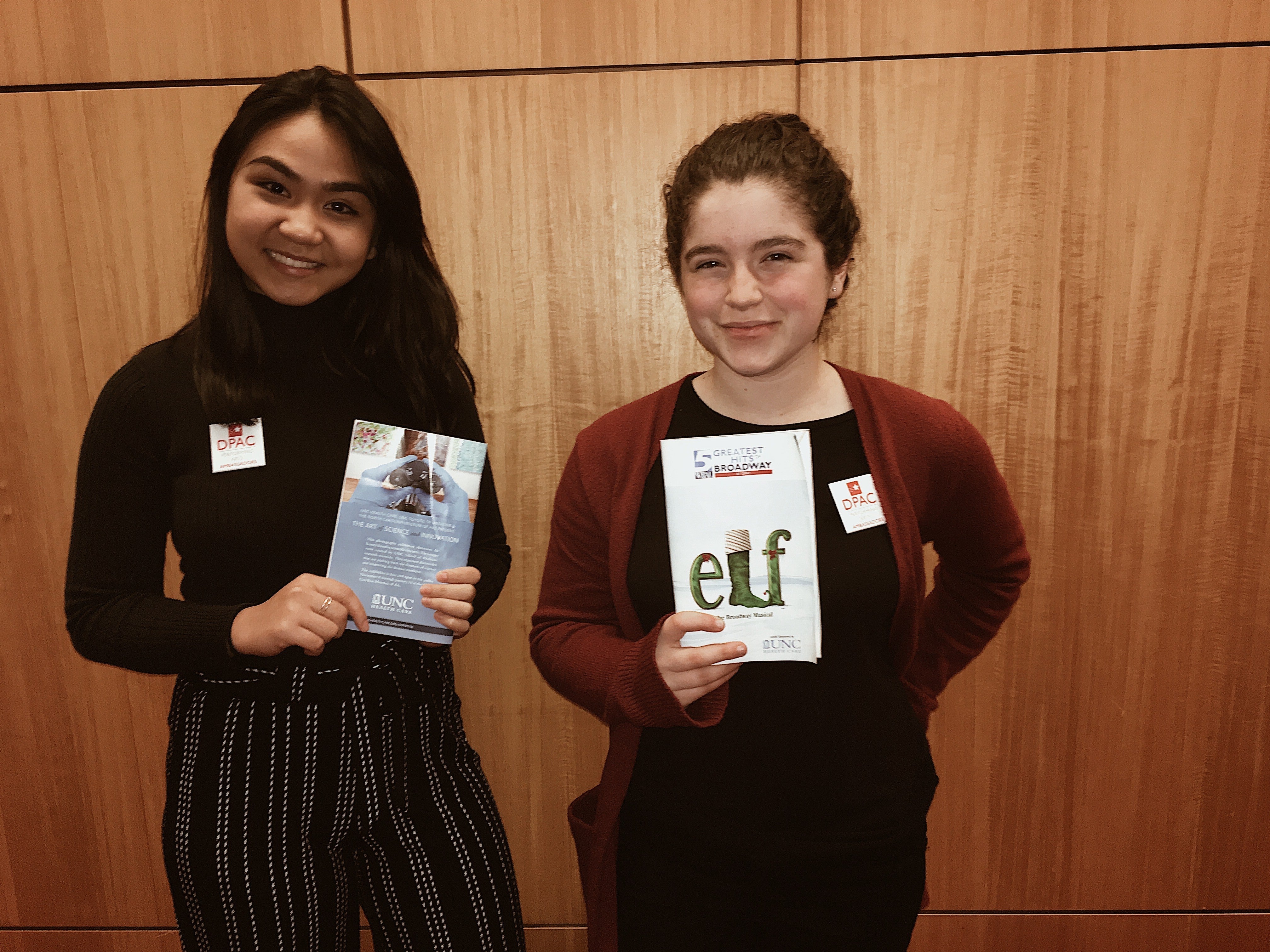 Elf the Musical is the perfect show to get in the spirit of Christmas. It welcomes all ages who dares to have a hysterical night at DPAC. Buddy the Elf stars the show and his heart melting story had the audience captivated. The set production and all the vibrant colors took the show to another level, and it had me well entertained the entire night. I could tell how close the cast is based on their chemistry in the show. I was also very impressed at how the show operated and it never failed to grab my emotions. The theme of love and forgiveness was highly incorporated in the show and it showed the true meaning of Christmas. Overall, the performance was outstanding and I enjoyed meeting the actors after the musical at the cast party.
Elf the Musical: a perfect feel good production. The only critique I have is that sadly they weren't selling hot cocoa, which is forgivable considering that fact that the production was incredible! The set was crazy big. They actually had the empire state building on stage! I would have to say the star performance was one of the child actors on stage. The two kids (I am pretty sure there were two of them at the curtain call) that play Buddy's little brother had amazing voices. Me and Marla (the other ambassador at this show) actually had chills. 10/10 performance for them, and if I don't get to see those kids at DPAC again I'll be mad. Those two are going places.
Other than the show, DPAC gave us the opportunity to go to the cast party to meet and talk to the cast. Not to brag but… we met Santa. He's real, I swear. If you don't believe me go see Elf. Santa has actually been to DPAC multiple times and said that all his experiences at DPAC have all been great.
Other than Santa, we got to talk to the production manager and one technician who work behind the scenes to keep everything running. One of them mentioned that Christmas spirit is one of the things that keeps the show together. "We really stay in the spirit. I play Christmas music all the time," he said. It was so amazing to be in a room with so many talented people. You could look around in the cast party and think, "Oh yeah, there's that queen that killed it during Never Fall In Love With an Elf." The room was full of so much energy, and I'm so glad I got the opportunity to experience Elf! Thank you so so much DPAC!