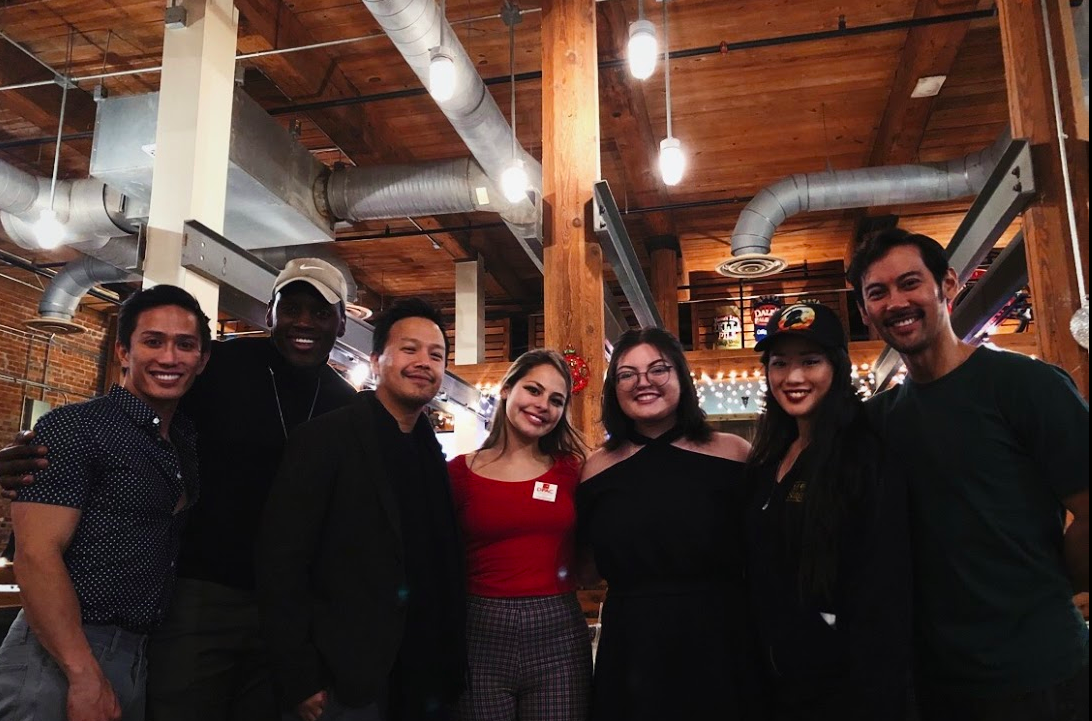 Miss Saigon at DPAC was amazing! I went in not knowing almost anything about the story and left with a new favorite musical. The cast was so kind and welcoming. Every person in the cast was so incredibly talented and helped to create such a fast paced, constantly interesting musical for all the viewers in the audience. (See pictures above from the cast party)
The DPAC ambassadors program has been so kind and I am so thankful to get to experience all of the opportunities that DPAC has given me and my fellow ambassadors. At the opening night for Miss Saigon, I got to shadow Josette Roten, the PR and Marketing Manager for Broadway at DPAC. I learned so many things including how important and meticulous seating is for the press in order to properly advertise the shows at DPAC and the awesome opportunities she gets in her position.
I have already learned so much of what happens before shows at DPAC while volunteering with the other ambassadors and this opportunity opened my eyes even more to all the thought and work that goes into every single show performed at DPAC.