Nutcrackers and Nostalgia
By: Bonnie Cameron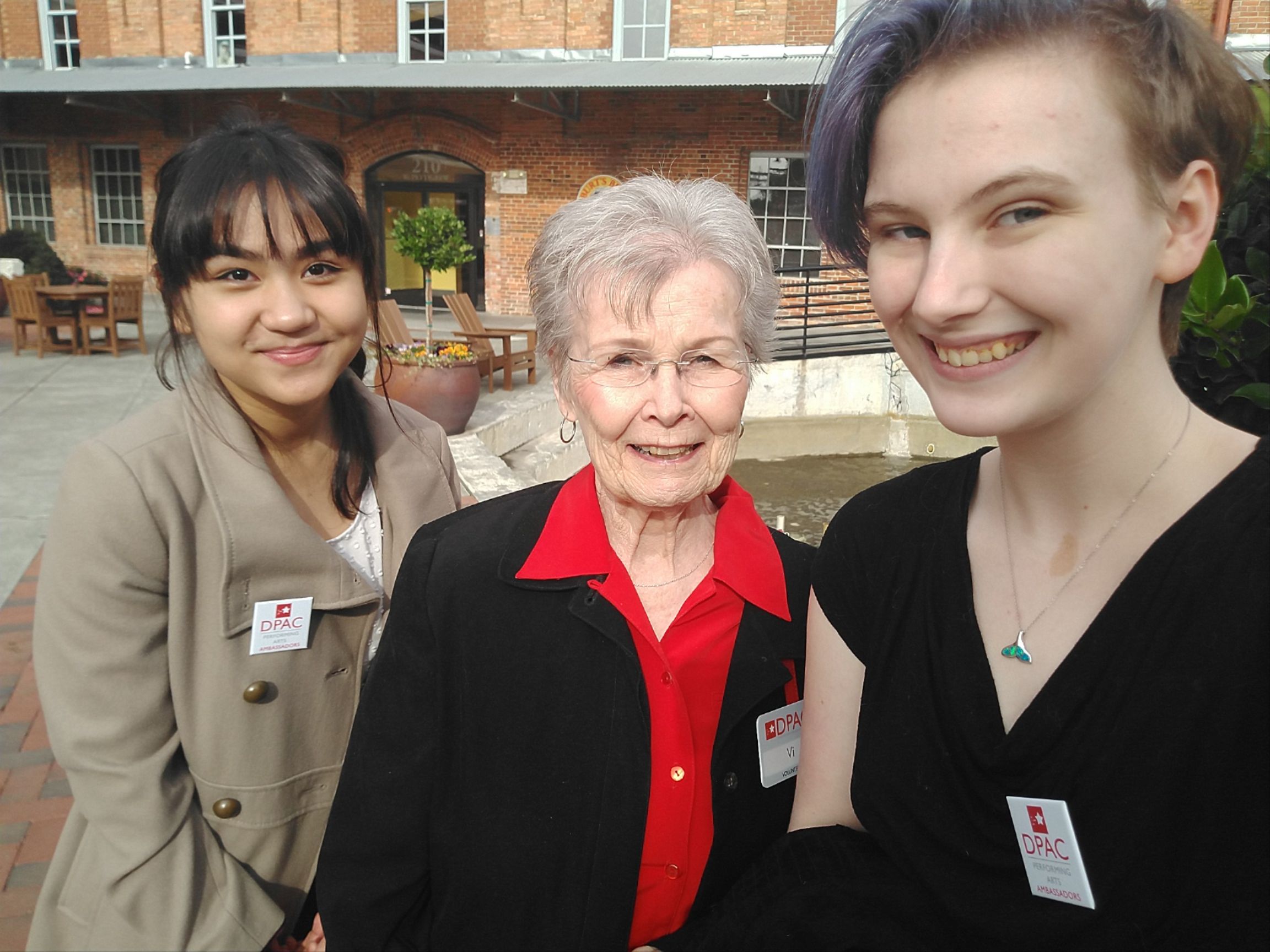 Thanks to the DPAC Ambassadors program, I have now seen The Nutcracker three times over. The first time I saw this ballet, I was quite small and went to see it with my grandmother, all dressed up in a pink and black outfit she had bought me, and feeling all grown-up and special. Our seats were pretty far back in the theatre. We passed a pair of opera glasses back and forth all evening, and we were very careful about opening our purchased-at-intermission package of candy so as not to disturb the other audience members with our crinkling. I had a great time, and I think the fact that Little Bonnie as well as so many other little kids are able to sit through an hour and a half of ballet with no dialogue is a real testament to how much fun this show is.
The second time I saw it was with my mother. She and I went to a rehearsal performance, and I remember being wowed by the costumes. The memories of this show aren't quite as distinct as the very first time I saw The Nutcracker, but I do have a very specific memory of the Twelve Chocolate Truffles doing their little shuffling dance all over the stage. Knowing my mother and myself, it seems quite fitting that the memory that sticks out is one of chocolate!
You might think that a third time seeing this ballet might no longer be interesting to me, but you'd be wrong. I got to spend an afternoon volunteering outside in beautiful weather with a fellow Ambassador as well as an adult volunteer with six (going on seven!) years under her belt--shout out to Vi for showing us the ropes!--and I got to see the show from the fourth row. This was a completely new way of seeing The Nutcracker for me, and I have to say I loved it. Being so close to a stage is almost overwhelming, but getting to see all of the dancers up so close is incredible! The Nutcracker is a classic for good reason, and it is a wonderful way to get yourself into the holiday spirit, or to fill some of your time in this strange empty week between Christmas and the New Year, as I did.
May your holidays be just as magical as the Drosselmeyers'! (Although, we can pass on the Mouse King.)