A Very Aladdin Day
By Eli Bettman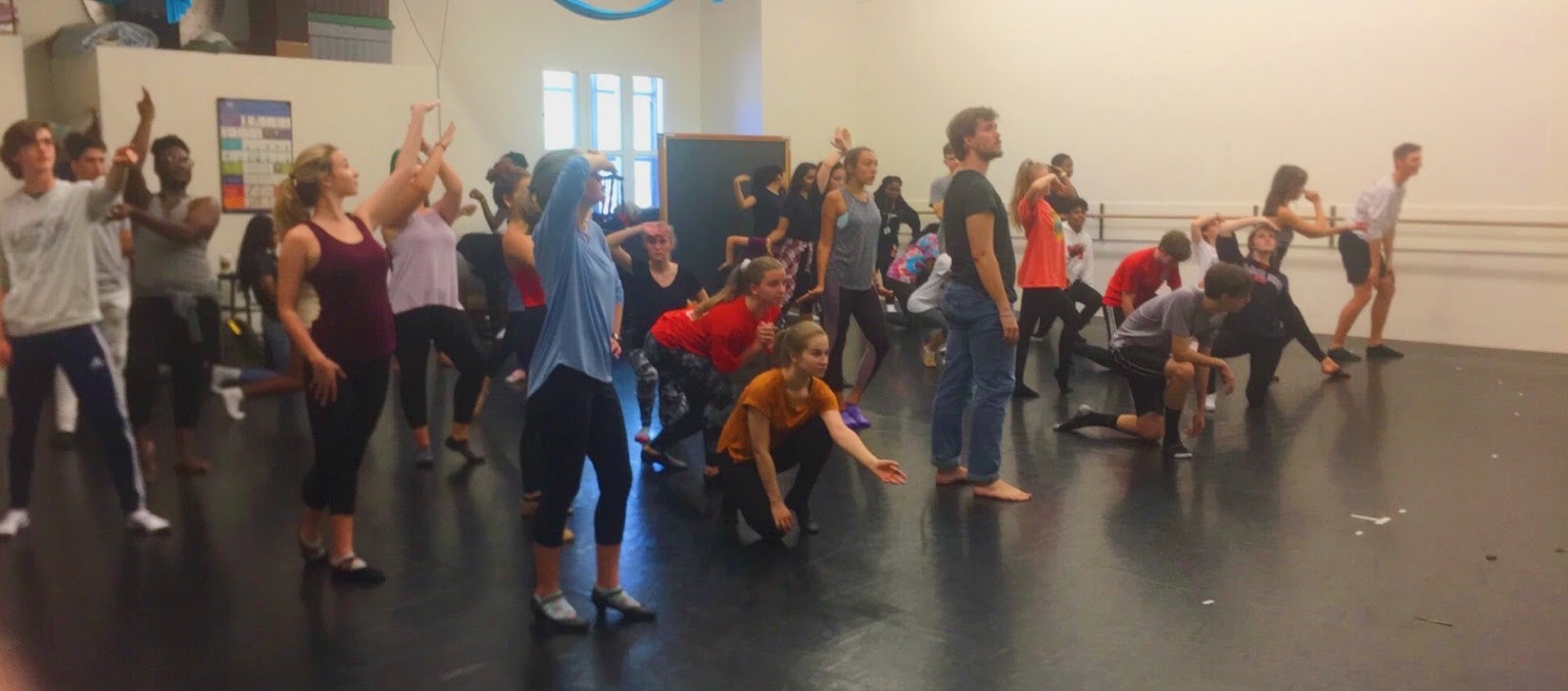 High School students strike a pose at Disney's Aladdin's Masterclass hosted at the Durham School For Ballet and the Performing Arts.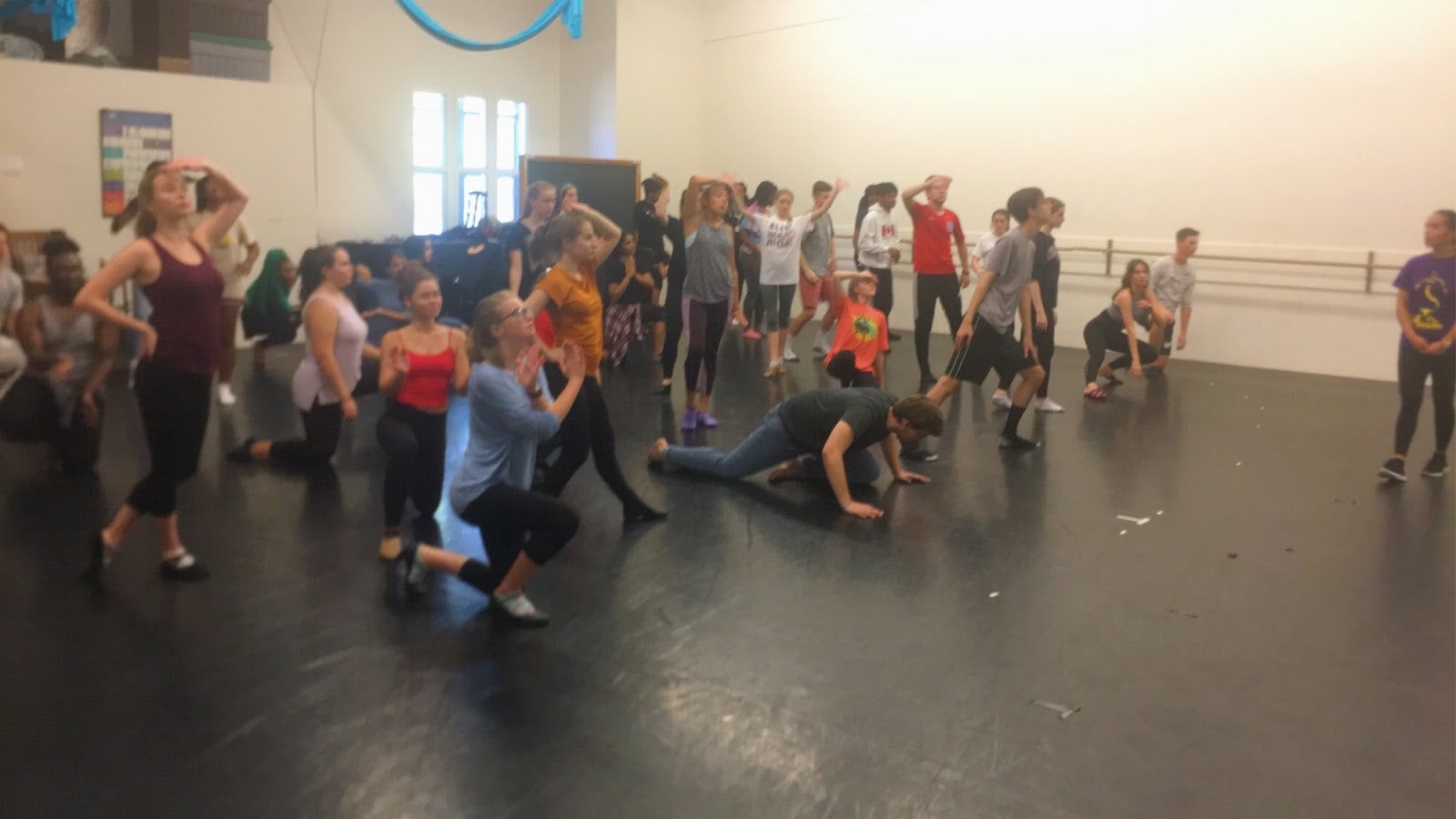 New pose! At the Masterclass students learned the choreography for a portion of the opening number of Aladdin the Musical: Arabian Nights.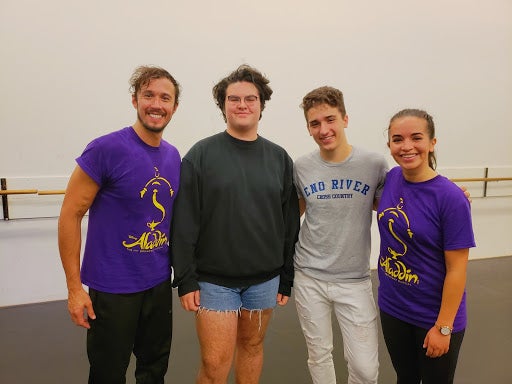 Fellow DPAC Performing Arts Ambassador, Blaine Garner, and me with Aladdin Cast members Mathew deGuzman and Orianna Hilliard after the masterclass.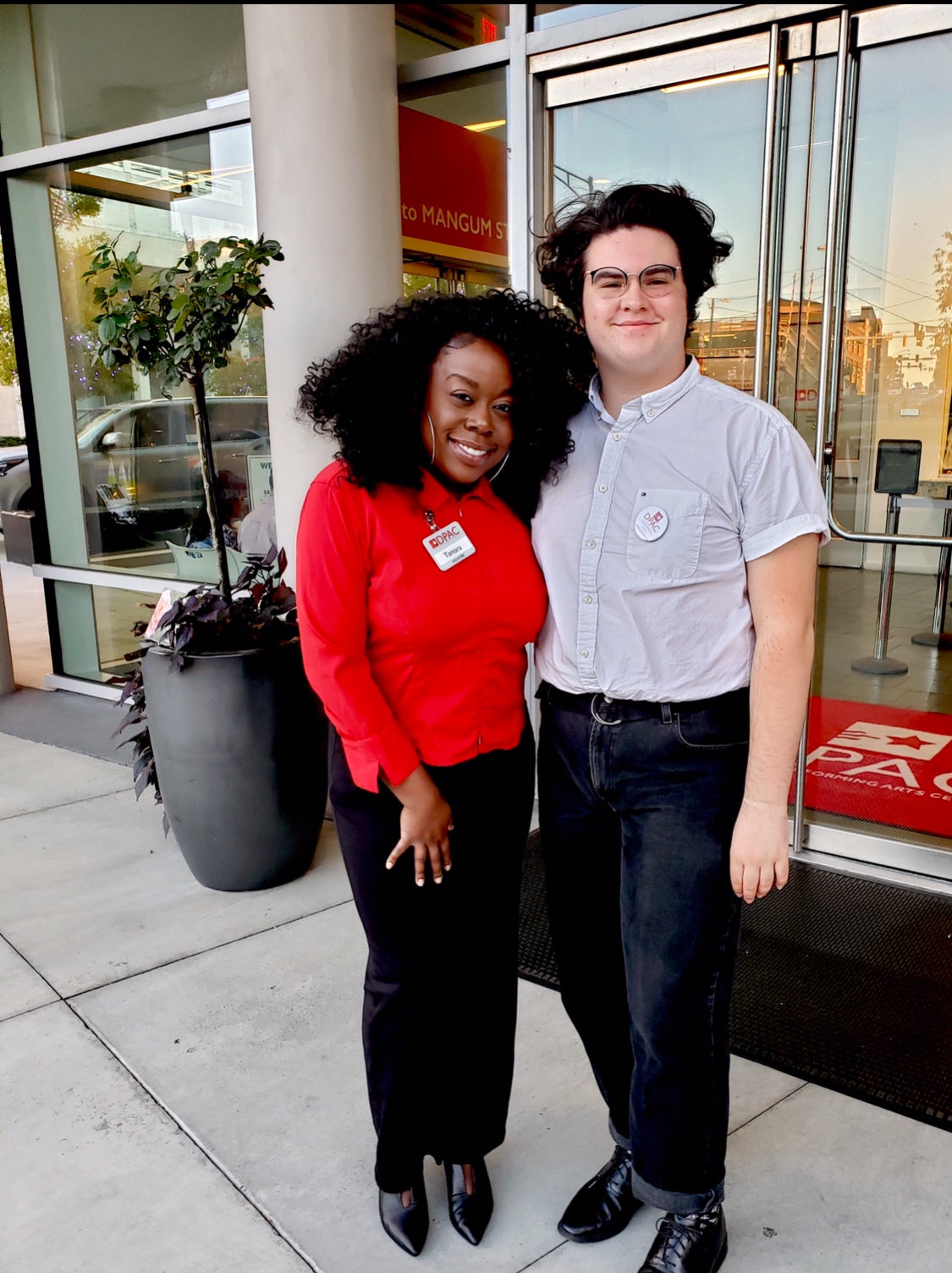 My first volunteer position, outside Will Call with DPAC volunteer Tamara.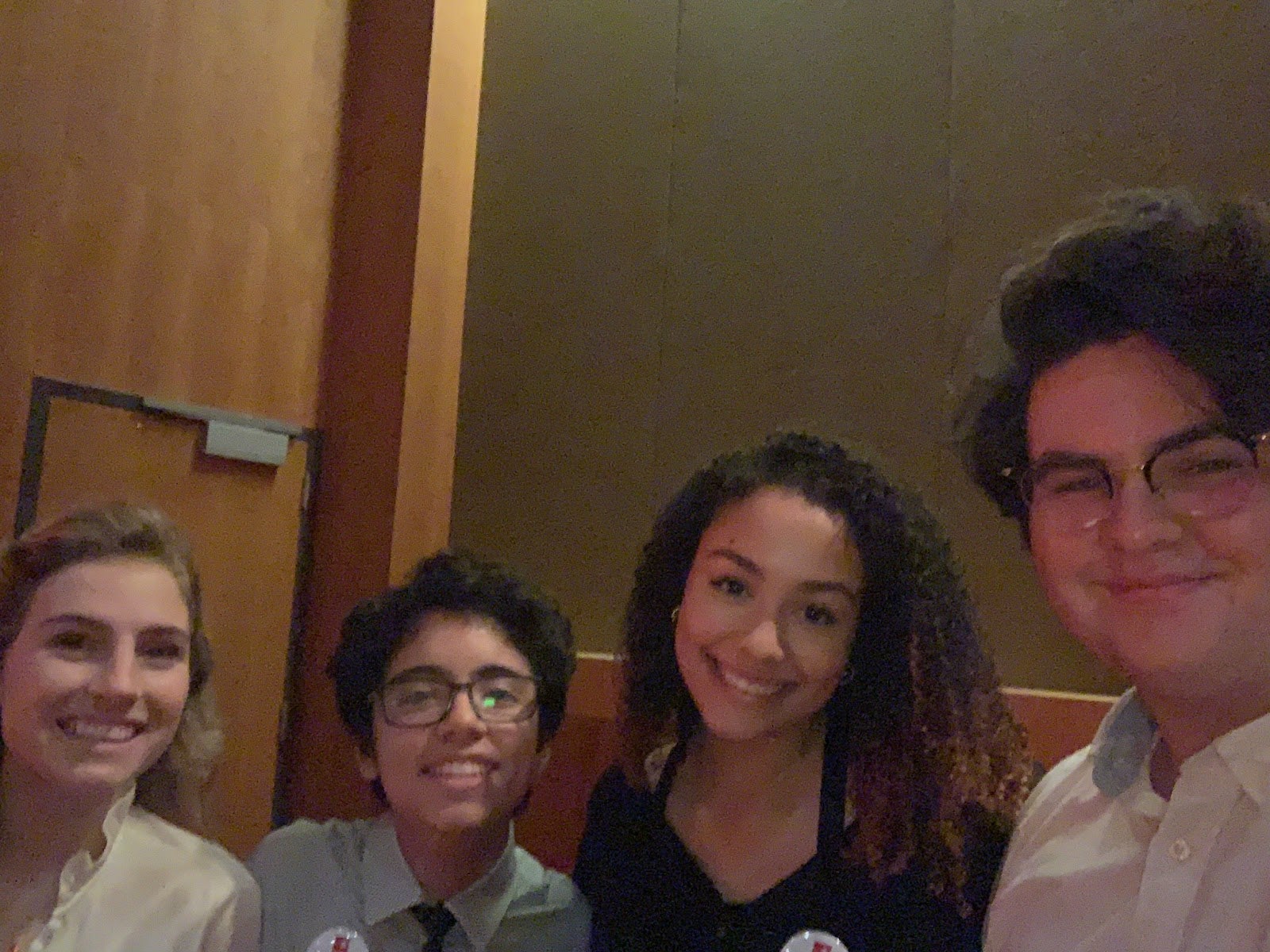 DPAC ambassadors (from left) Grace Murphy, Max Fernandez, and Emerson Kirby before Act One of Aladdin.
Additionally, DPAC Ambassadors Emma Welch(left), and Melody Wimberley before Act One of Aladdin. We had Private Box seating and a great view of the stage!
DPAC Ambassadors with Disney's Aladdin's Company Manager, Joy, during an exclusive backstage tour!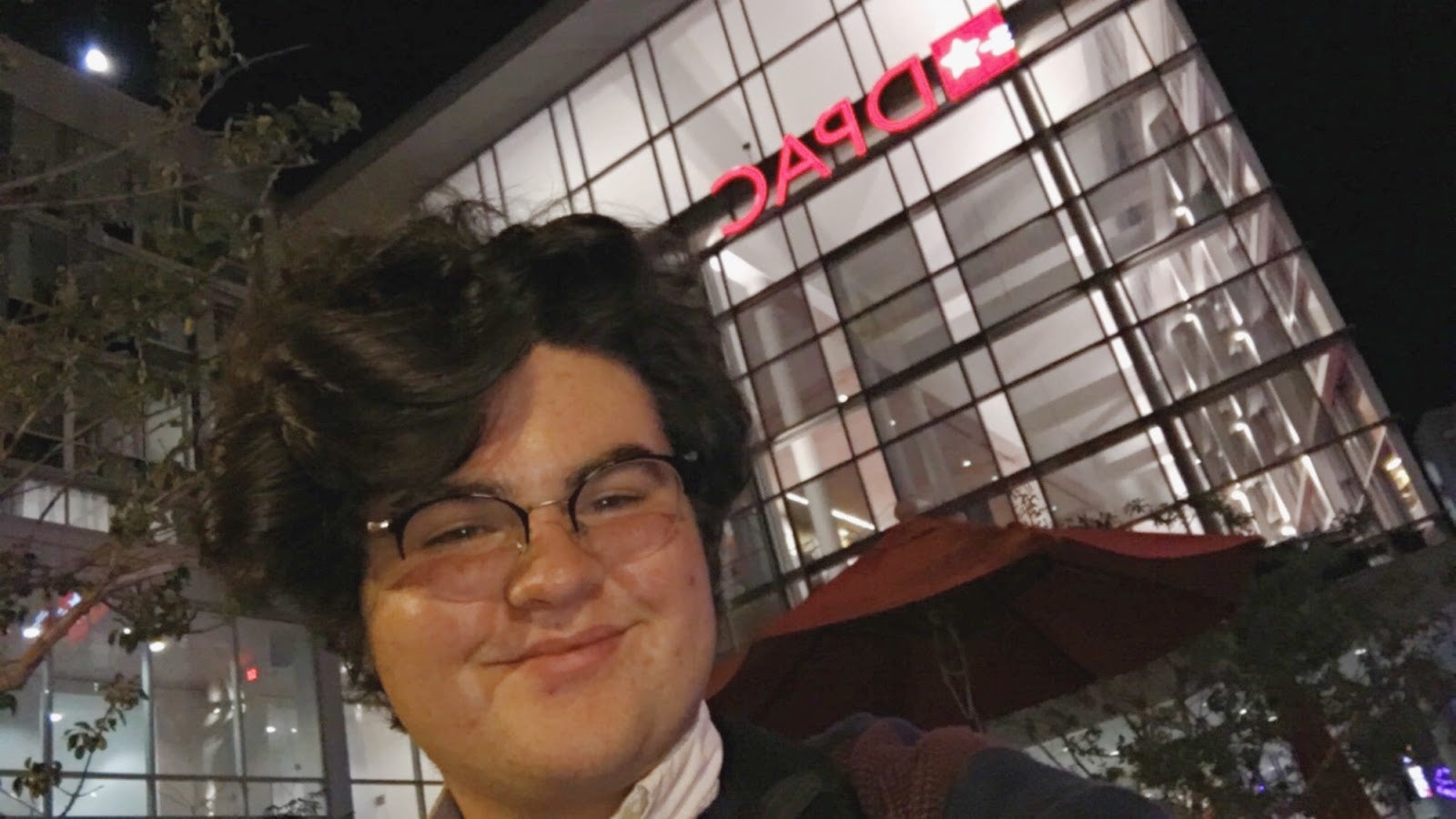 Outside the DPAC building after the show and backstage tour. Done with a wonderfully magical, very Aladdin day!