Veronica's Review of Live From Here with Chris Thile
By Veronica Gilligan
Live From Here with Chris Thile was absolutely amazing! I have never been to a live radio show before and I can honestly say it was a wonderful experience. There's something so exciting about knowing that you are watching live, in person, what thousands of people, if not more, are listening to at the same time. Not only was the experience of watching a radio show awesome and so unique, but so was the show itself! Chris Thile was charming, hilarious, and insanely talented. The Live From Here actors were super funny and so, super good at storytelling. They would come on periodically throughout the night to put on skits, and without props, costumes, or sets they were able to create fully formed stories, which was completely mind blowing. And don't get me started on how incredible the guest acts were. The acts for the show were Tank and the Bangas, Death Cab for Cutie, and Nore Davis. One of the coolest things about this show was that it introduced me to so many new, talented musicians that I had never heard of before. In the middle of the show, though, we were given a surprise and Chris Thile brought out one of my favorite music groups, Sylvan Esso! Overall the show was so much fun and such a great time, but afterwards I was able to go backstage and get a tour from the production manager, and while we were backstage we met Chris Thile himself. I had such an amazing time and I'm so grateful to DPAC and Live From Here for giving me such an amazing night!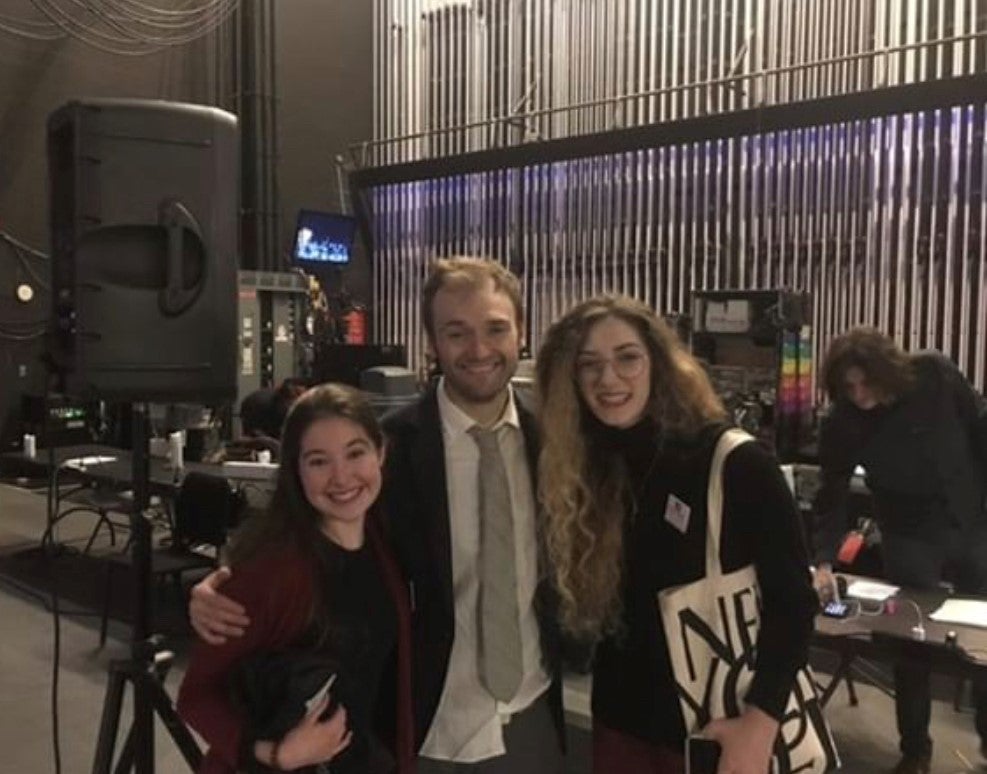 When we got to meet Chris Thile!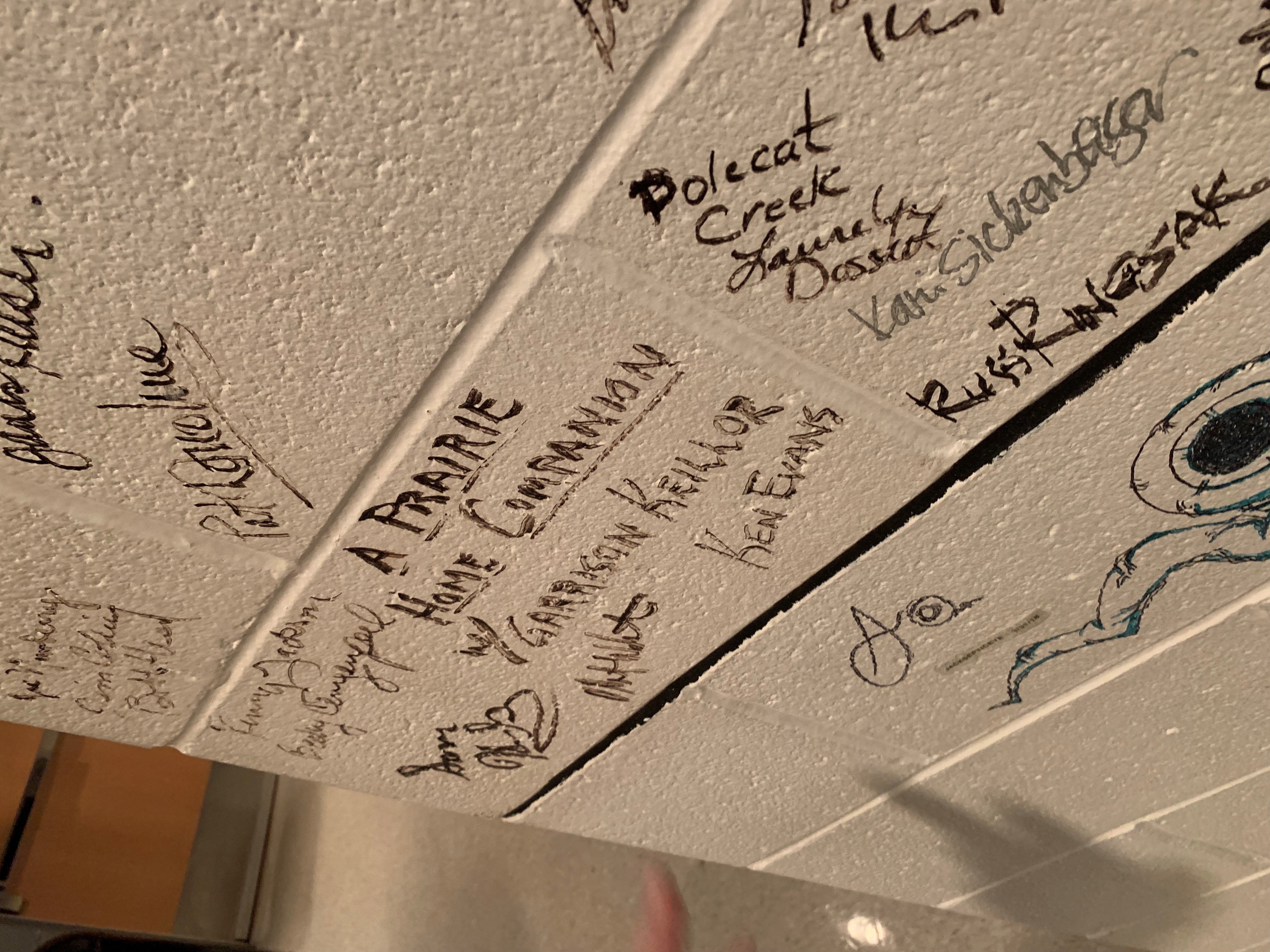 The wall tag from when Live From Here came to DPAC when it was still A Prairie Home Companion.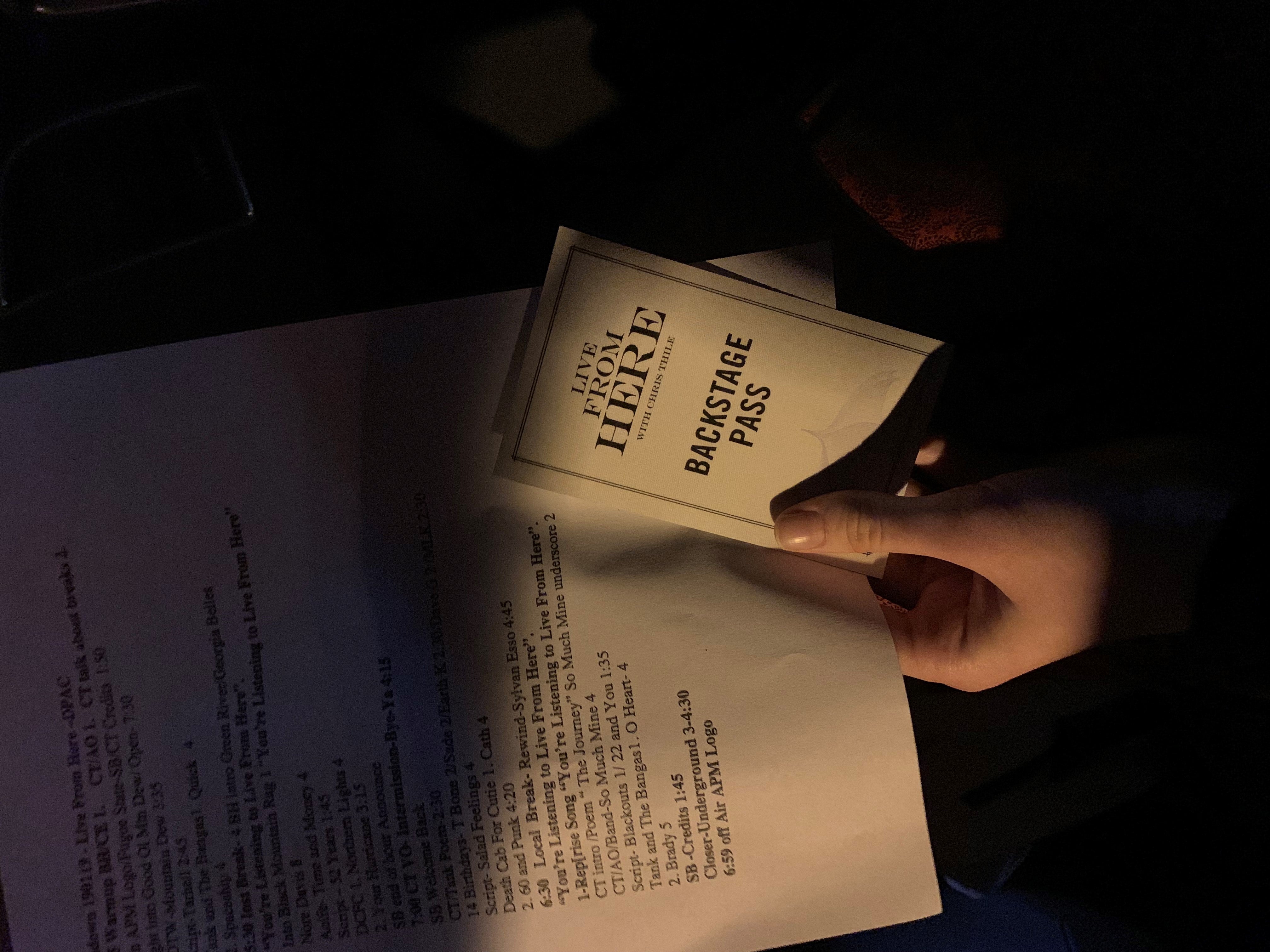 My Backstage pass and the run down of the show.