OKLAHOMA!
Truist Broadway at DPAC
Tue,

Mar

29

7:30 PM

On Sale TBA

Wed,

Mar

30

7:30 PM

On Sale TBA

Thu,

Mar

31

7:30 PM

On Sale TBA

Fri,

Apr

1

8:00 PM

On Sale TBA

Sat,

Apr

2

2:00 PM

On Sale TBA
Sat,

Apr

2

8:00 PM

On Sale TBA

Sun,

Apr

3

1:00 PM

On Sale TBA

Sun,

Apr

3

7:00 PM

On Sale TBA
View All Performances
Tony® Award Winning Best Musical Revival
EVENT UPDATE: DPAC's tour dates of April 20-25, 2021 have been rescheduled for March 29-April 3, 2022. All tickets will be honored for the rescheduled dates.
This is OKLAHOMA! as you've never seen or heard it before—reimagined for the 21st century, and now the Tony Award winner for Best Revival of a Musical. Funny and sexy, dark and jolting, this acclaimed production of OKLAHOMA! "lets us experience Rodgers and Hammerstein's greatness anew." (The New Yorker).
Stripped down to reveal the darker psychological truths at its core, Daniel Fish's production tells a story of a community circling its wagons against an outsider, and the frontier life that shaped America. Upending the sunny romance of a farmer and a cowpoke, this OKLAHOMA! allows the classic musical – and our country – to be seen in a whole new light.
"This production shocked me and moved me," raves Frank Rich of New York Magazine. "This is the OKLAHOMA! that was there all along." The Daily Beast says "Forget your traditional idea of OKLAHOMA! Daniel Fish's daring, brilliant, utterly absorbing re-interpretation is dark and different—brilliantly so."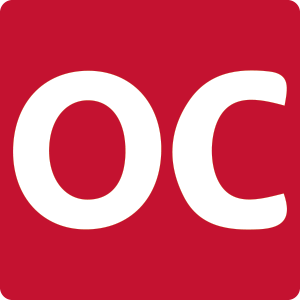 There will be an open captioned performance on Thursday, April 22 at 7:30 PM.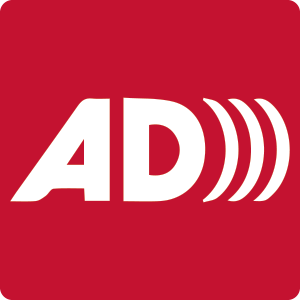 There will be an audio described performance on Saturday, April 24 at 8:00 PM.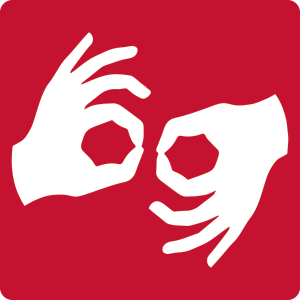 Performances with sign language are available upon request by e-mailing [email protected] or by calling 919-680-2787 at least ten business days in advance of the scheduled performance.
For other services and accomodations, visit our Accessibility Page here.
Please note that all guests require a ticket, regardless of age. Children under the age of 6 are not allowed at this performance. Children must be able to sit quietly in their own seat without disturbing other guests. As a further courtesy to our guests, DPAC recommends one parent or chaperone for every one child in attendance.
Not recommended for children under 12 years of age, due to the mature content in this production. Parental discretion is advised.
DPAC offers a diverse selection of entertainment. Not all productions will appeal to or be appropriate for every guest or for all ages. Ticket buyers should take responsibility for making informed decisions regarding their purchases. We recommend visiting the official website of each show or for many current Broadway shows, websites like Broadway.com are a good resource to learn more about the show you are coming to see at DPAC. If you ever have questions about the content or appropriateness of a show, please contact us at [email protected].
Lobby doors open 60 minutes prior to the start of the event and doors to the seating area open 30 minutes prior.
The exact schedule for this performance including the time of any intermissions and the length of the show have not been set yet. Please check this space the week of the event for these added details.
All performances scheduled at DPAC normally take place as planned. For more information on our inclement weather policy, please visit INCLEMENT WEATHER FAQ.
Photography / Video Recording
Photography and video recording using mobile phones is strictly prohibited.
Mobile phones must be turned off before the start of the event.
GoPro's, tablets, and cameras of any kind are prohibited at all DPAC events.
For your safety, all guests and their bags are subject to inspection before entry. This inspection may include the use of metal detectors. Restricted items include, but are not limited to, Alcohol, Cameras, Glass Bottles, and Weapons of any kind. In addition, we will also now restrict backpacks and any oversized bags larger than 12 inches x 12 inches x 10 inches (about the size of a standard milk crate). Safety first is our goal. Please let us know if you have any questions or feedback at [email protected].
On sale now for current and new Season Seat Members as part of Truist Broadway at DPAC packages. To get special offers to buy tickets before the start of public sales, join our Friends of DPAC e-mail list. Friends of DPAC will be the first to know when tickets become available. Sign up now.
Please note all tickets for DPAC events are fully digital and only accessible via your mobile device. A mobile ticket is the safest, most convenient, and flexible way to receive and manage your tickets while increasing protection against fraud. To learn more about mobile entry, please visit our Mobile Entry FAQ.